PREMIERE: Klasey Jones Explores New Boundaries With 'Worst Way' – FUXWITHIT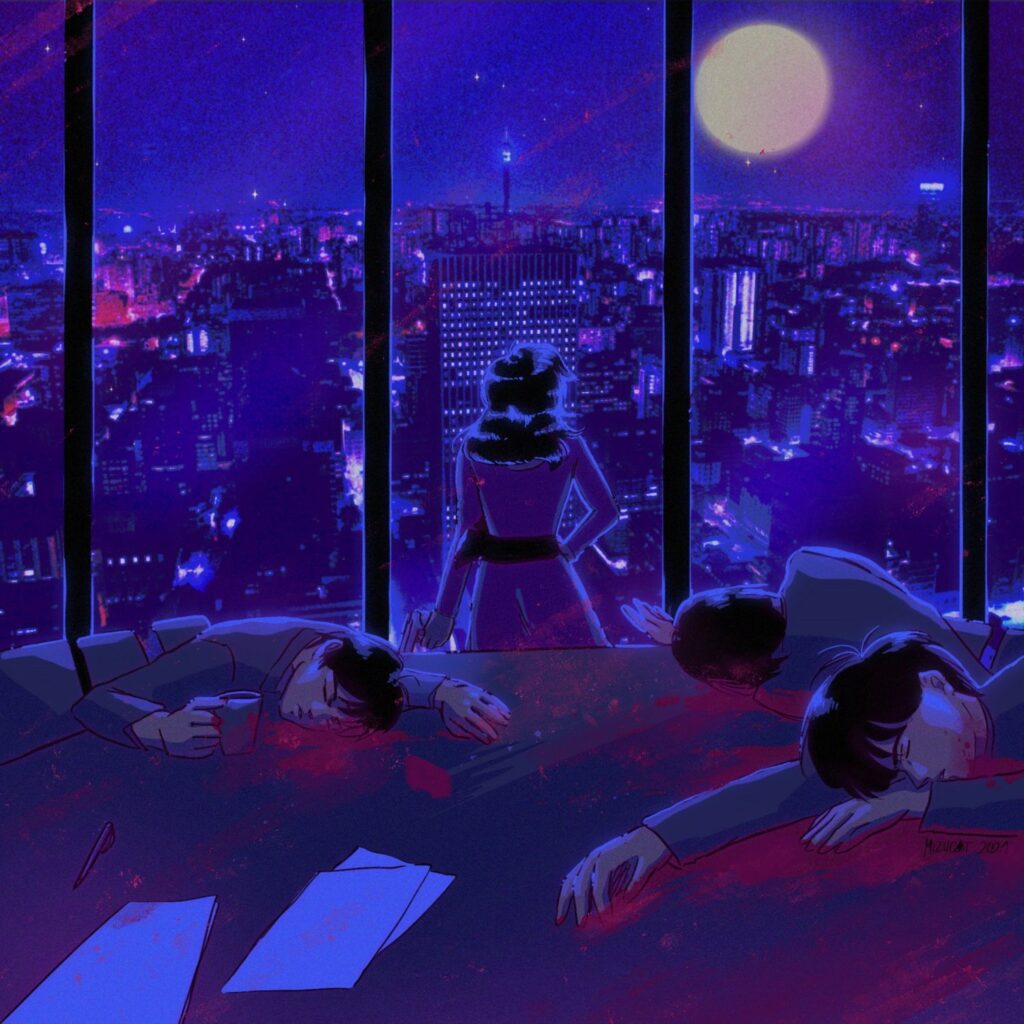 The last time we've checked on Klasey Jones here on FUXWITHIT it was five months ago while he was dealing with some unfathomable business on the 'Road To Bastion' alongside The Wildcatz. We still don't know how their adventure continued nor how they will find themselves allied in the Foreign Buyers Club, but today we find Klasey all alone (with the aid of Mizucat on the artwork), doing what he does best. Transforming sonic impulses into pure physical pleasure. Shaping electrical circuits into sublime melodies. In short, churning out masterpieces. Hostile Takeover is another ludicrous EP that explores the familiar yet always different Klasey Jones sound and 'Worst Way', which we have the honor to premiere here, is its highest peak.
Not many days ago Klasey himself tweeted "We need more vocals on wave music!" and voilà. True to his word, with 'Worst Way' he gives us practical proof of what he meant. Unlike most of we've heard from the London-raised producer before, 'Worst Way' easily gains the title of the most trance-inspired piece in his repertoire. The song opens with some solemn vocals that immediately brought me back to my trance kid days. The first drop gave me, even more, stronger suggestions as it vividly reminded me of some of GAIA's (Armin Van Buuren and Rank1 side project) classics that I still deeply love. However, the charm of 'Worst Way' is not reduced only to a little nostalgia mixed with a formula that's not even that rare in the wave scene. Remember, Klasey Jones never plays it safe. Indeed, he throws the most unforeseen guests into the fray: the amen break. Unexpectedly, out of nowhere, it comes like a wrecking ball and for a few tens of seconds, it twists the overall mood from a cathartic trancey scenario to a UK bass dungeon. As it arrives, it then disappears just as suddenly, leaving 'Worst Way' to its initial state. It might sound a bit drastic but trust me, your ears will be delighted by Klasey's audacity.
"In the Klasey Universe anything is possible. With this EP I wanted to show new music that's unlike anything I've made in the past but still remain true to my sound. You will notice a difference in my usual drum structure, as I have recently been influenced by breakbeat and jungle. My goal was to keep the cinematic feel that listeners are accustomed to but with a darker, more energetic sound in each song." – Klasey Jones
Stream 'Worst Way' exclusively here on FUXWITHIT today and be sure to catch it tomorrow alongside the full Hostile Takeover EP on Spotify, Bandcamp or your favorite platform.