PREMIERE: IANY Provides a Testament With His XIBALBA EP – FUXWITHIT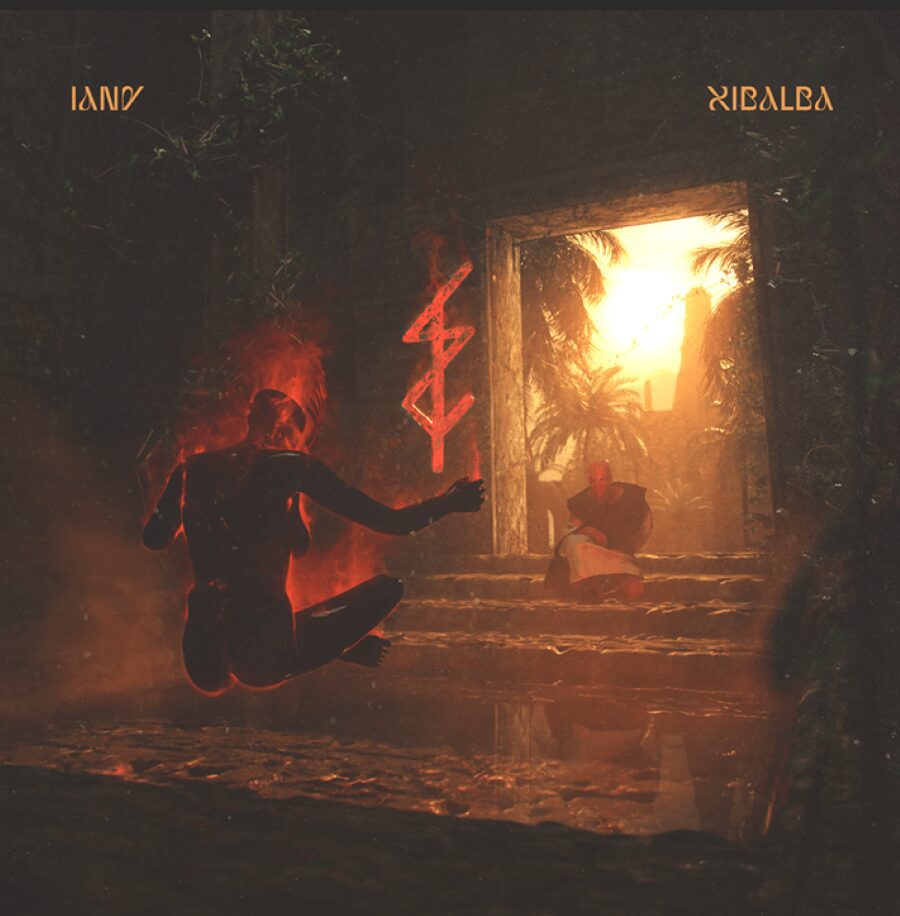 Phillip Gillett, aka IANY, is here to make a statement with his 5 track EP XIBALBA. Representing Chino, CA, IANY has been around music for quite some time. "I grew up watching my grandparents play marimbas in Belize and they were in a band, they then gave me my first marimbas when I was a child so I would play with that. When I was about 11 years old I got my first guitar and learned how to play that then moved on to bass and drums still to this day," explains Gillett. So how might one with a family history in Belize who plays marimbas come across the world of EDM? Even more specifically, how did he come across this niche community of trap and bass? "My girlfriend took me to my first rave in 2012 and that's when I was hooked into electronic music and I wanted to learn more about it. What got me inspired to make more trap was the first time when I listened to Milo and Otis. The energy you get when you listen to a trap/bass heavy type of tune is amazing in my opinion. It's a vibe for sure! And also how I said, I used to play bass and grew up listening to hip hop so I kind of gravitated towards that style a lot more," says IANY about growing further into the scene. This energy he speaks of is something he has been able to harness and reciprocate in his sounds and music. With XIBALBA being his first full project, not only did he pay homage to his Mayan culture and background, but each track tells its own story.
The journey of 'Hero Twins' is an interesting one to say the least. "We have had this one sitting in the backburner for near two years. We had everything set except a final section. Me and IANY had been going back and forth for some time mixing in different sounds, but nothing really came out solid for either one of us," says Angelo from U.O.ME who then elaborates on how ironically quick the track got finished after just a few months where U.O.ME. "found it lodged deep in the archives of my splice projects. Opened her up and got IANY on facetime and within 45 minutes I think we had finally finished the track." Upon first glance at this two collaborators, before even listening I knew how well these two sounds would mesh together. Both projects lean heavily on creative drum patterns that are trap-oriented with new flavor, as well as some forward-thinking sound design. The intro paints a dystopian soundscape that quickly gives way to hard-hitting sub layers and even harder drum fills and percussion that carries the groove throughout. When asked what each project individual brought to the table during the production U.O.ME. pointed out IANY's ability to "structure records" was key in the evolution of this record.
'Rain Won't Stop' begins with a hypnotic melody that slowly fades in, while being accompanied by this story-telling vocal, before being lead through a quick build up. Soon after we are dropped into this drop full of space and delay from the percussion elements, and the subs beautifully filling these spaces. When asked about the process on this track IANY had this to say, "Funny thing with how this song was put together; I actually worked backwards. I created the drop first then the breakdown then the intro then the second drop then went to go add the builds".
IANY and TaDa were introduced to each other through mutual friends over at Myopic Sounds and had spoken briefly on a collab. "We did send each other some ideas but they all fell through. Then he hit me up later down the line to collab with him on a track for his EP," says TaDa who goes on to explain how he "was sent the rough idea of the song with everything arranged and all, and I built on it." When I was first sent this EP, this track caught my attention immediately with not only the feature, but the name as well. In my research of Ya'Axche, it is now a conservation trust that believes in preserving the link between healthy ecosystems in nature and healthy communities in the Maya Golden Landscape of southern Belize, another homage to the culture of Gillett. The intro carries a somber melody that leads into a gloomy environment. Diving further into the track the drum work and percussion play really carry the energy while intertwining with the feeling of darkness.
'Xibalba' being the title track had to bring a proper spirit to it and it did exactly that. The sounds used have a sense of feeling alive which gives this song an organic feel. Yet, you can tell the finesse of IANY shines through and allows for it to hit properly on a good system. Xibalba has a rough translation to a "place of fear," and relates back to Mayan mythology. When asked about this theme, IANY said "I've always loved Mayan culture, my parents are from Belize so I've always been surrounded by that type of stuff. My Grandparents are Mayan so they would always tell me stories about mythology when I was younger so it always stuck with me."
The track 'Underground' closes out this 5 track project with a statement. When you look deep below the surface what is it that you see? Listening to this track will help paint that image for you. Having the intro carry a breeze, the vocal layover is exceedingly calming. The amount of time taken to develop this song from intro, to build up to drop and everything in between provides a listening experience that not many are able to reciprocate. It encompasses everything one could look for from forward thinking sound design, trap wobbles, dark bass and clean melodies with a hint of future feels towards the end to let you down easy.
The XIBALA EP is a testament to young underground producers ability to create forward-thinking music with nothing but passion, hard-work, and talent. This project truly is a full body of work with each of its collaborators providing necessary additions to each record, making this whole project truly one to look out for. Make sure to check out the whole EP down below!