PREMIERE: Gaszia And Sooski Open Up A Cybernetic Realm With 'Bite'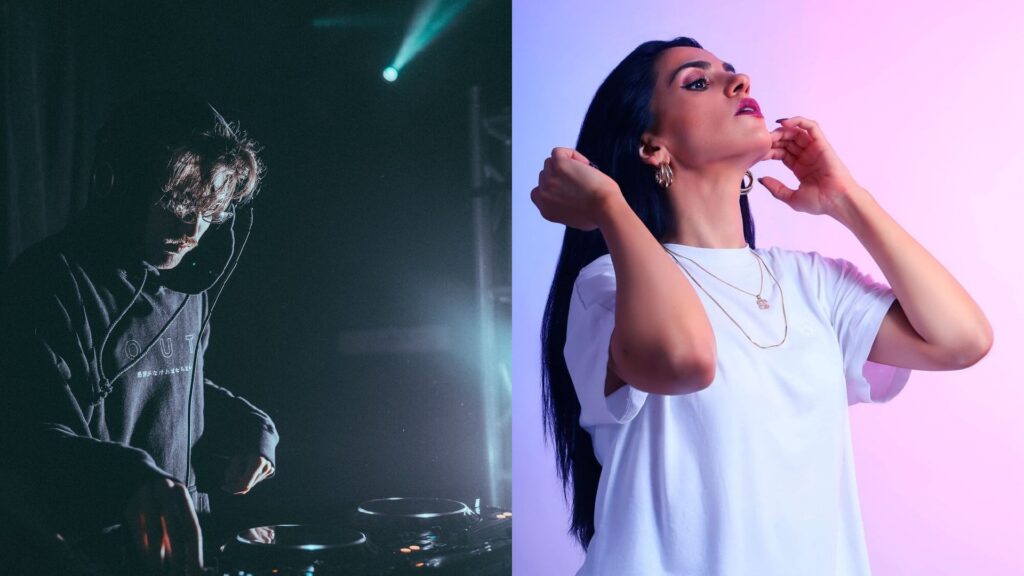 Gaszia's power is unlike any other. His creations have not only shaped a beautiful road to success but have also pushed electronic music in the right direction. Molding god-tier melodies together with futuristic arrangements while paying homage to genres that have paved the way for dance music shines a bright light on his contribution to the industry and impresses listeners and peers everywhere. His workflow compliments every aspect of his own being: Passion, determination, and adoration for the arts.
As for Sooski, her everlasting vocals mixed with soothing production skills completely heighten her overall vision to the next level. From a deep love for synthesizers to creating timeless lyrics, her talents and striving for riches are truly inspiring. And you can easily hear the passion run through your own hearts from her personal work. She's also worked with artists such as ASTRØWILK and Voyager, giving their tracks the gifts of elegance and priceless tones. And the fact Gaszia and her teamed up is nothing but exhilarating, resulting in a special and spine-chilling creation.
This song celebrates women's power in relationships. The words are merely having fun with the concept of a woman's ability to exert influence, reminding men that although she can be the "dream girl" or the "good wife", she will not change herself for any man as she is real and untamed, nor will she dim her light in order for men to feel better about themselves. This character oozes confidence and grace. She warns men in a sassy way, not to feel irreplaceable, as she believes that it's her bliss, brains and elegance which makes her relationships special. And she can recreate something just as special with the next man, because she's the one holding the key to desire, passion and romance! She is everything a man can dream of, but do not test her!Sooski
'Bite' is a cyber-infused masterpiece that makes you fall into a vast space of dreams and gentle frequencies and showcases how powerful their teamwork is. Right in the beginning, we hear both of their styles take the spotlight. Gaszia's cinematic environment compliments Sooski's vocals incredibly, immediately hitting your brainwaves in a nurturing fashion, preparing you for what's to come.
Not to mention how powerful the lyrics are. They wrap around you like a silk scarf of protection. And as the track builds and builds, you're preparing for greatness to unfold in a way you've never experienced. The first chorus is a fast-paced and hard-hitting blast of energy. The airy lead working with well-crafted drums grips your attention to the fullest. And chopping up her vocals was a genius way to add even more flavor to this endless dish.
After, they introduce a breakdown carrying a similar state of airiness and hypnotic emotions throughout. As if you were falling deeper and deeper into their spell. The garage-style beat pattern really helps the track flow in an organic way, carrying us to the grand finale. And once the final drop introduces itself, you'll be swept off your feet with grace. The impactful drums working hand in hand with a stunning melodic lead completely take you off guard, making you become fully in line with their creative abilities. Creating an overall journey you'll remember for a lifetime. Bravo to both of them.
I think when you collab it's really hard to mesh with the other artist sometimes in terms of meshing sounds/ideas. With Sooski we've been chatting for some time now and really getting in sync with each other and I think being on that same page can really help the process come together well. This is the first of our collaborations and I'm excited to see how the process develops in future ones Gaszia
I've been working with Gaszia on some tracks here and there for some time, since the beginning of the pandemic actually. I wrote and produced the original version of "Bite" and Gaszia kindly agreed to do a remix. When I heard it I was blown away, it sounded so different to the original and definitely more aligned with our upcoming projects. So it made sense to drop it as a single, as it's a hint of what's to come! Sooski
Make sure to go support by streaming 'Bite' via KUMO Collective!