MEMBA's Cosmic Triumph on New Immersive 'Inevitable Tour'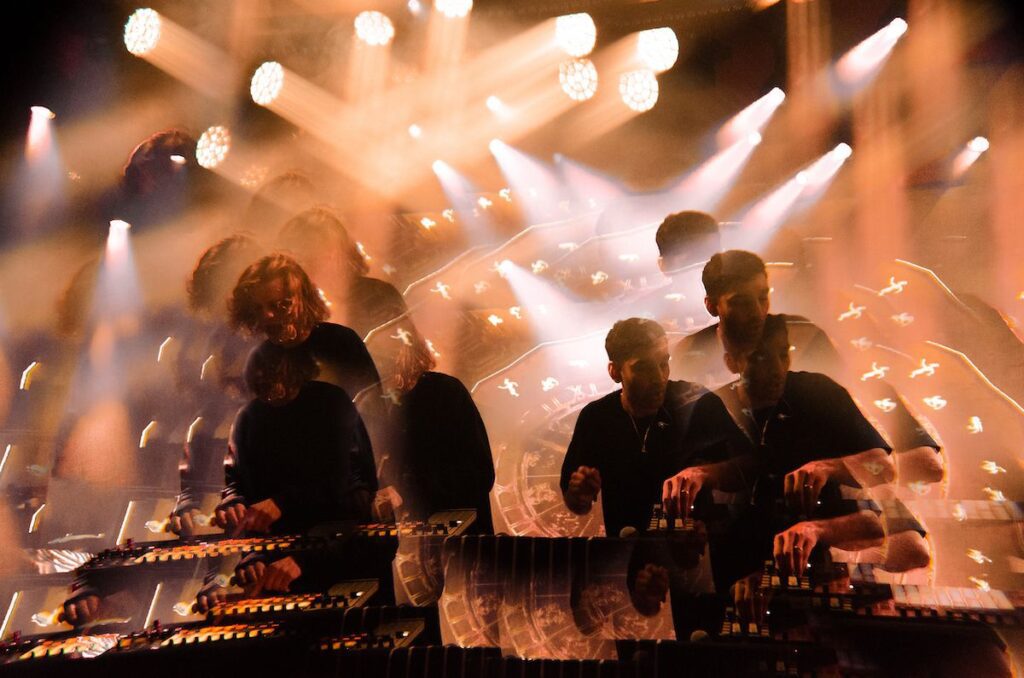 In the frenetic world of electronic music, it can become easy to adhere to the norm, especially when it comes to performance and DJ sets. Beats and bass drops begin to blur together, the same trite sets and remixes becoming stale staples to please an ever-churning crowd. 
The difficult part is standing out, and pushing your audience beyond the cusp of just a "good time", and what MEMBA has done with their new "Inevitable" tour does this and more, and is echelons above anything in its class. Equal parts interactive experience, DJ set, live experiment and cinematic escape, MEMBA's Inevitable Tour provides an otherworldly dimension to the electronic music scene.
After 3+ years of postponements due to the COVID-19 pandemic, MEMBA has finally hit the road with sold-out stops across the continental U.S. up until mid-April. The show, which has been in preparation all this time, features homemade egg-shaped instruments,  (called "ULU"s)  immersive and custom lights and visuals, and a nameless supernatural main character who has speaking portions that guide fans throughout. Their Brooklyn performance (a special night, as Brooklyn is MEMBA's home base) also had 3 guest appearances on stage. Titan vocalists + collaborators Ehiorobo, Titus, and EVAN GIIA all thrilled the crowd with some of the most popular and energizing MEMBA collabs.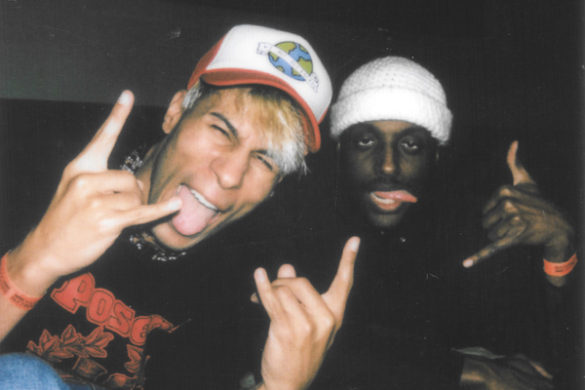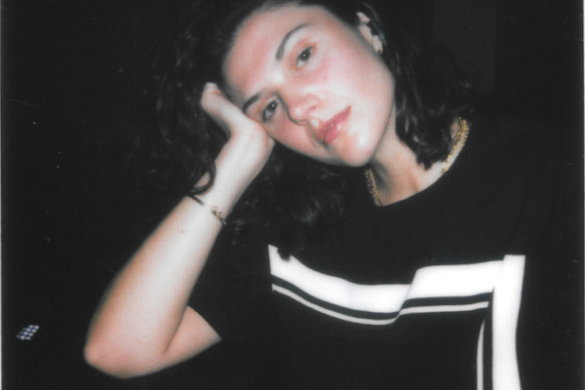 Supporting acts Fabian Mazur and So Dope brought just as much energy to their performances. Filling the room end to end with stage presence and intensity, they prove to be masters of their craft. Their sets were a myriad of magnetic drops and shocking remixes in addition to popular stand-outs. "Firestarter" by Fabian Mazur was a fan favorite. The crowd surrendered effortlessly to pure and primal joy, as the openers primed them for the high-energy experience we knew MEMBA was about to bring.
With a setlist written in 3 acts, the show started with the mysterious hooded figure who appeared on a massive screen; their voice quieting the audience. The air grew thick with anticipation, as the figure called out to fans from another world. Then, the MEMBA boys appeared. Members Ishaan Chaudhary and WIll Curry charged to center stage to the deafening roars of the crowd. 
There is something about the MEMBA approach to music that has listeners ensnared,  helping them to develop a cult following. Maybe it's the way that their hard trap instrumentals shake your bones to the marrow, the way they can incorporate existentialism and enlightenment into their hard-hitting bangers, or the concocted cross-cultural palette MEMBA's music has been shaped from, via America, Southeast Asia, and through the Middle East. Maybe it's the way that MEMBA has developed whole planets, universes, and multisensory experiences to explore for their well-loved EPs (SAGAs 1 and 2). Maybe it's something more. 
One thing is for certain, the appearance of these 2 artists on stage felt like the beginning of an intergalactic pilgrimage, far from the world of dance music alone. For fans, the next hour and a half became an indoctrination to the MEMBA religion, and they would dance and chant around flashing lights like a form of worship. 
The set's first act began partly like a DJ set, partly like an initiation. Listeners were swept up into the rage of some of MEMBA's greatest hits, fists flying into the air as the crowd became a vibrant, churning sea. 
MEMBA's music doesn't fit neatly into any musical labels, and yet it encompasses all of them, with a sound teeming with unabashed life, potency, and spirit that is almost tangible. 
Just as fans are given a break on the more introspective "Inevitable," which serves as the tour's titular track, we hear the voice of our mysterious guide once again. MEMBA's ULUs begin to inflate, and they lead us through a hypnotic drum interlude, the eggs lighting up in correspondence to drum pads, a colossal display. Smaller beach ball versions were thrown into the crowd. 
The show itself was a team effort, with management running back and forth between songs to ensure things were running smoothly, providing props and setup off stage, and even becoming part of the action. In Act 3, the aforementioned faceless character transitions from a virtual image to a physical hooded figure, played by manager Katie Daubert.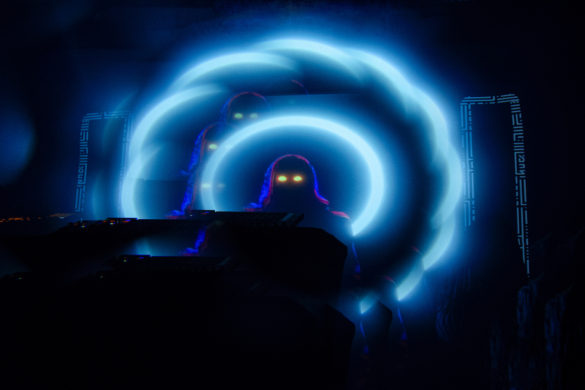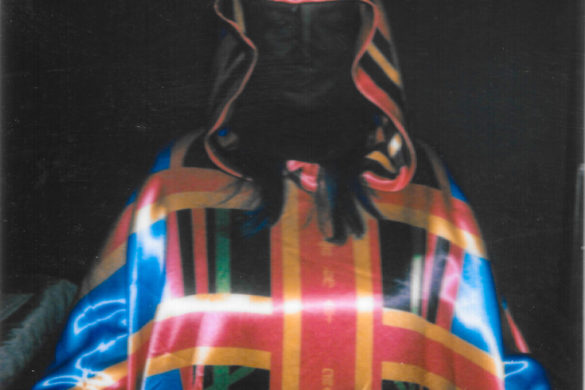 MEMBA also worked closely with visual artists to create an imaginative new atmosphere. Bodies and images melted into the smoke, and fans were transported to the planets and moons of MEMBA's universe.  
As a loyal fan, it's been amazing to watch MEMBA evolve as people and artists. Their grace and brilliant ideas took full form during this show, all in the name of entertaining fans. In every way, MEMBA breaks the molds of music and art, and provides another world for fans to escape to, a much-needed breathing space in a restless world. The show closed with the emotional song "For Aisha", a touching tribute written by Ishaan for his late sister. The song was an accompaniment to a globally acclaimed movie on the same subject directed by Indian star Priyanka Chopra. It is a piece that has brought together fans from all over the world, and blends together MEMBA's signature booming percussion and cross-cultural flair. 
At long last, the lights went down, and after an extensive set and an even longer road to get here, MEMBA emerged from the stage, in what might have been the most resplendent moment of the night. Two artists who had done everything they had set out to achieve, a masterpiece of an evening that had come to a close. And here they were; a bit sweaty, but grinning ear to ear, energized, triumphant and endless, an inevitable end to a show that fans will never forget.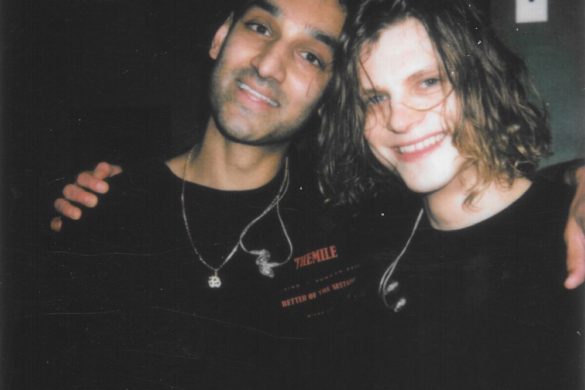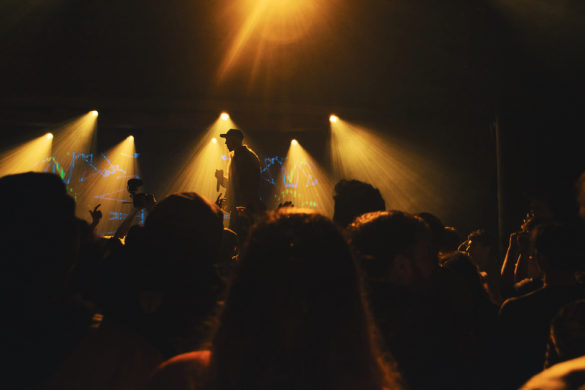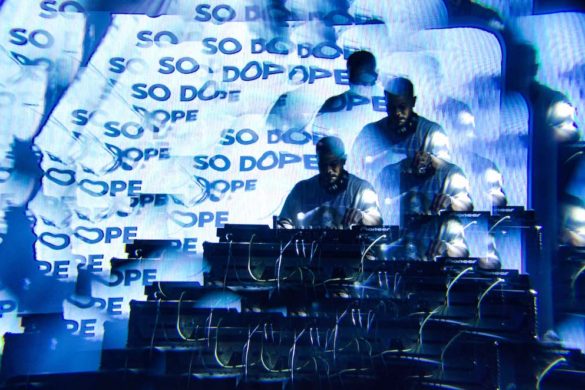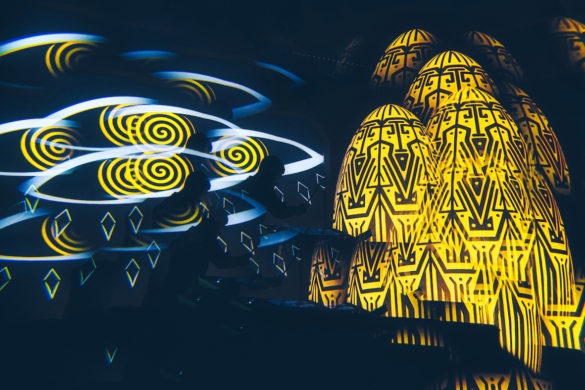 All photos captured by Gabriella Bavaro.