PREMIERE: Dance, Get Loose and Get 'Faded' With JAXX DA FISHWORKS & Dread MC – FUXWITHIT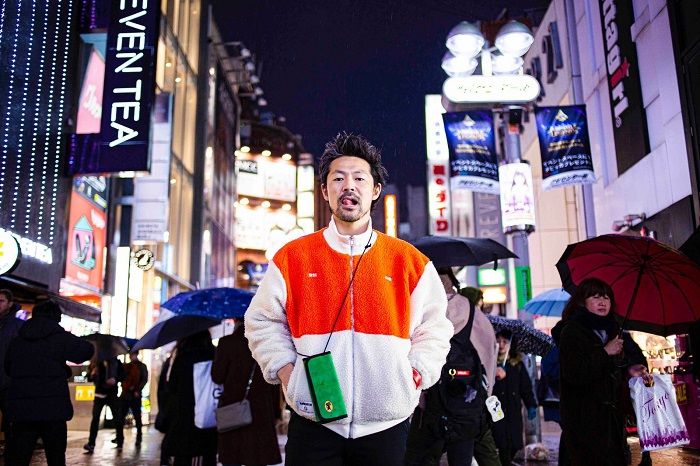 The name JAXX DA FISHWORKS is one immediately recognizable when it comes down to revolutionizing the house music scene one pulsating and undeniably groovy beat at a time. Considered a true sensei both on and off the dancefloor in Japan, if there was one producer we trust to keep us dancing all night long while simultaneously reflecting upon his musical camouflages to surprise listeners throughout the night, JAXX DA FISHWORKS is our guy. Dropping heat at some of Tokyo's most prestigious nightclubs such as WOMB and Sound Museum Vision,  JAXX DA FISHWORKS's recently teamed up with 1001Tracklists for an exclusive Boiler Room set in the heart of Tokyo at the only and only Cirus Tokyo. Showcasing his mastery of bass house production and electrifying vocal elements, we had the pleasure of digging deeper with JAXX DA FISHWORKS recently and we can confirm he is only getting warmed up this year. Making his mark yet again on Tchami's Confession label, it is time to dance, get loose and get 'Faded' with JAXX DA FISHWORKS and Dread MC's hard-hitting bass-house single that is guaranteed dance-floor ready. Crack open that beer, turn up the speakers, and let JAXX DA FISHWORKS and Dread MC do what they do best, but don't blame them if you end up overdrinking.
Getting right down to business, a heavy drilling bassline takes full control as bass distortion begins to appear in and out of the single as if it directly communicating to us. Flowing immaculately into Dread MC's classic vocals which encourage listeners to let loose and enjoy the moment, these two artists are about to go off with this one. Indeed a bass-house masterpiece, the energetic work showcases the two artists' different styles as they come together again for this collaboration. Invoking those ever-evolving soundscapes that make the track irresistible, along with plenty of attitude to make sure there is no one standing between you and the dancefloor, JAXX DA FISHWORKS and Dread MC are fueling the crowd with the utmost energy with waves of frequencies and distorted bass signatures. As you finish off the last of your beers, we can confirm these artists are back in town and are definitely ready to quench our thirst with more unique bangers on the table.
Check out 'Faded' below and be sure to stream here.