PREMIERE: Craze & Matsu Launch Collab Project Omicasa With 'Come on Dawg'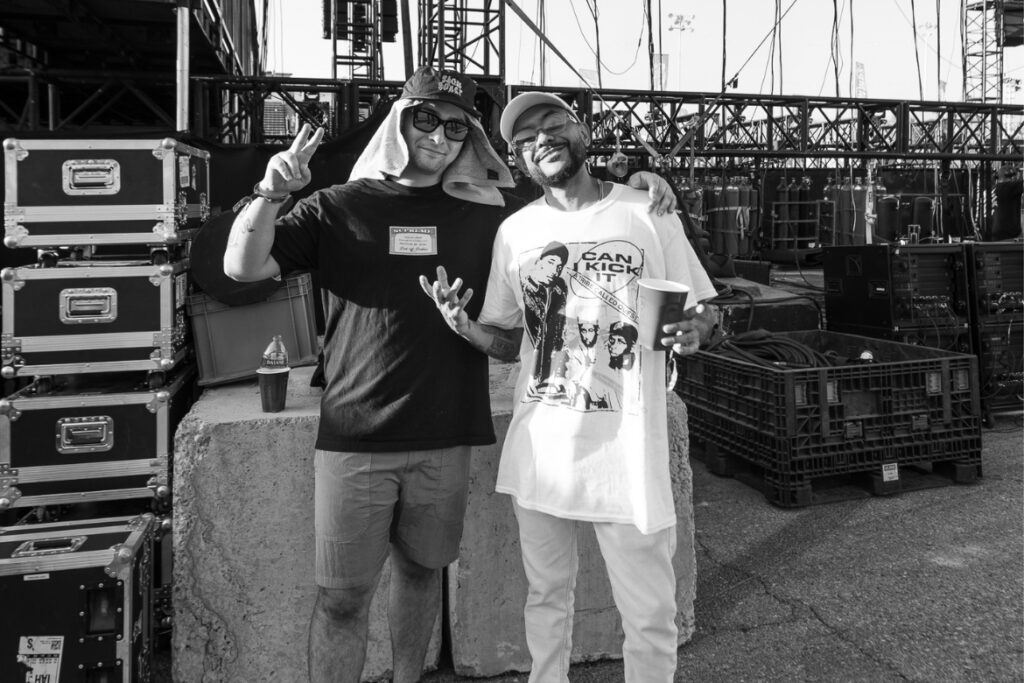 Craze & Matsu are back with a new collaborative project and their debut track under the new moniker Omicasa. The pair have a longstanding creative relationship both with Slow Roast Records and musically so it's only natural to see them come together to form a new duo. "We're always working together on music in some capacity, whether that's helping each other with writing, engineering, artwork or whatever else. So when we get in the studio together, it's a natural extension of our collaborative relationship. We did a couple tracks together while on the road, but 'Come on Dawg' came together at Craze's studio in Miami. We were listening to a bunch of Switch and Chris Lake and got inspired…we sat down and the rest is history. Crazy synths, the boosie sample, and hard-hitting drums…this track is exactly what we intended it to be. When it was done, we felt like it was such a unique track that it needed to be released under a new project name, not just as "Craze & Matsu." So, Omicasa was born!" Matsu tells us.
The project name was born out of a trip to an Omakase Korean BBQ restaurant in Miami where they were bumping 'Come On Dawg' on repeat. "Omicasa is a play on the Japanese word "omakase," which literally translates to "I leave it up to you." But it's usually in the context of a meal when the chef curates every course and you "leave it up to them" to decide. On the Spanish side, "Mi Casa" means "my house." There's the play on "house music" but also…it's like you're stepping into our house when you come to us. You're in our house, so leave it up to us what we give you. We're not doing this to follow trends or make things that "work," we want to make tracks that are unique and show who we are," they explain. The name also represents a fusion of their roots as Matsu is half Japanese and Craze is Latino.
'Come On Dawg' isn't quite what you'd expect from the pair but that's part of what makes it so fun. It's a dizzying house record that reminds me of my early days listening to electro house while still packing a modern sensibility. The lead is absolutely bonkers, creating a trippy and fun-filled energy while hard-hitting drums and rich bass round out the sound. The subtle samples from the rap pre-drop vocals to the chopped and stuttered female vocals add a layer of depth and swagger to this dancefloor heater. This one is assured to get the party loose.
'Come On Dawg' is just a taste of what we want to do with Omicasa. We have tons more music in the works, dark, hard hitting dance music. We don't want to limit ourselves to a specific genre though. This is an outlet for us to explore music that's out of the box for our "usual" sounds. We've got more house tunes, moombahton, baile funk, trap, really just whatever we feel like ¯/_(ツ)_/¯ – Omicasa (Craze & Matsu)
Listen to 'Come On Dawg' below and look out for more from Omicasa coming soon.