44 Ardent Casts A Veil Of Peace Over Earth With His 'intothedeep' EP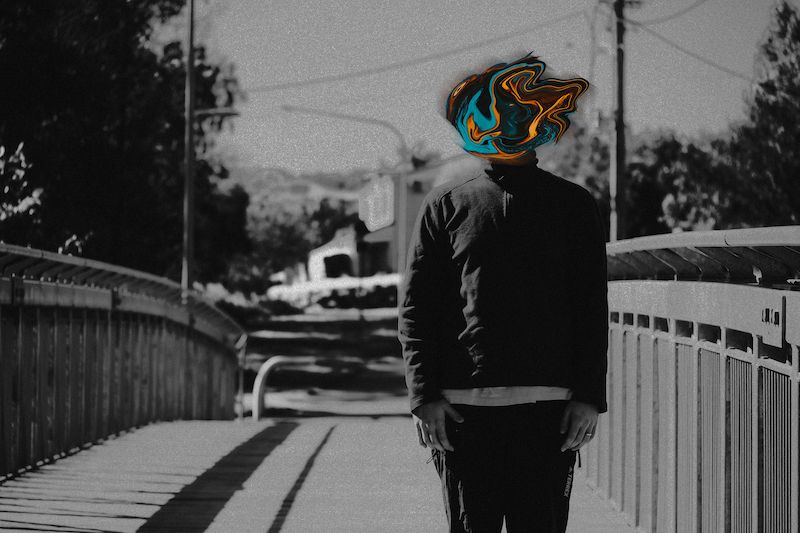 44 Ardent is a name you'll want to remember. Brand new to the scene, his artistic flow along with a strong passion for the world can easily be sensed in his works. Truly writing from the heart and easily creating some of the most beautiful tracks this year. All organic sounding with a taste of the future. And with his debut EP, intothedeep, he's channeled many emotions and completely shines the spotlight on not only his powerful techniques but the aspects of the world in general. The utter beauty from the land to the sea thrives and is represented greatly within this work of art. Seven masterpieces of pure soul and personality. Completely filling your hearts with each listen.
I initially wrote this EP in response to my feelings about climate change and habitat loss. I was feeling a little bit overwhelmed and channeled my energy into writing. As I kept writing, as usually tends to happen, the songs end up taking on lives of their own. There are seven songs now when there were only supposed to be four, and they cover a mixture of emotions and genres. Making music that makes me (and hopefully others) feel something is always the main priority. Although I had a theme in the back of my mind while I was working, I tried not to be too confined to any one idea.

This EP was intended to take the listener on a journey. It's hard to pin down genre-wise. There are a lot of styles and moods mixed in. It's definitely electronic music at its core though, and I like that there is so much variety. As an artist, I don't necessarily feel that I have to fall into a particular box. Ultimately, I'm going to make songs that I resonate with. I think if you do that, then others will resonate with it too. I hope you enjoy them! –44 Ardent
intothedeep is a love letter to 44 Ardent's journey so far as well as the earth itself. Completely shaping his vision into an extraordinary one just from these tracks alone. Showcasing his aura and soul swirling through the sonic spectrum. It's a complete mix of many different genres while holding the electronic music flare throughout. From gentle house music, club infused rhythms, and even a taste of hip-hop, there's so much to adore from beginning to end. It's the kind of project you can easily turn on any day and still feel its beautiful presence and purpose. Sensing the artists' raw evolution thrive. Make sure to show your support by streaming the intothedeep EP everywhere via Mammal Sounds Records!