PREMIERE: BeauDamian Adds Life To Gloomy Times With 'Butterflies' – FUXWITHIT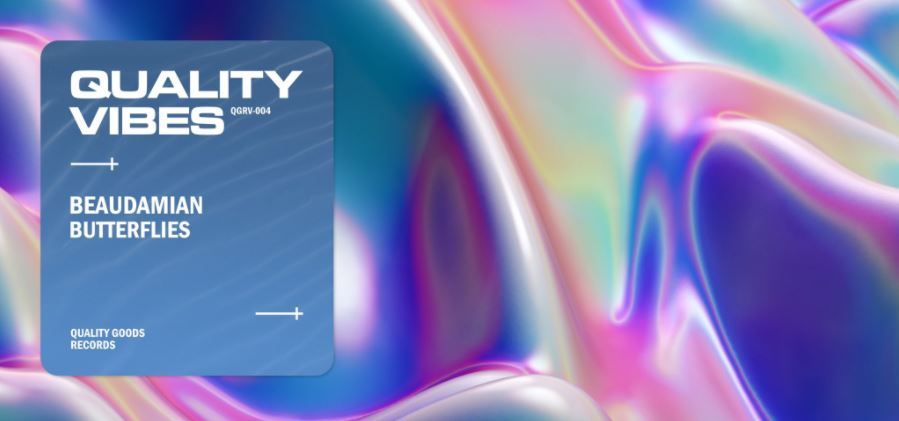 Summer is long gone. The days are getting shorter, the nights are growing longer, and restrictions seem to be getting stricter in almost every corner in the world. Luckily, music is here to bring life to our days, offering a glimpse of hope and brightness to these gloomy times. At the forefront of delivering feel-good music is BeauDamian, an artist who has made his rounds on many of the biggest labels in the electronic sphere, and who understands the meaning of his music in people's lives. "During the pandemic, we are all having a different lifestyle. There is a lot of fear, there are many insecurities and frustrations and we aren't allowed to live our best lives. It is easy to get in a depressive mindset due to this crazy period. As an artist I feel responsible to spread positivity to the world," BeauDamian shares about his mentality.
Making his debut on Quality Goods Records today with their fourth instalment of the Quality Vibes series, BeauDamian embraces this mindset wholeheartedly, delivering a beautiful track titled 'Butterflies.' About linking up with the label, the Dutch artist adds, "I have always been a huge fan of QGR. The innovative trap/bass sound was something I felt attracted to from the start of the label. After hearing that they were starting the 'Vibes' series, I realized that this was the perfect situation to show them 'Butterflies'" – and here we are today, premiering this luscious piece for you all.
'Butterflies' is pure auditory bliss. Driven by a whistling melody, shimmering synths and an addictive rhythm, BeauDamian wastes no time building the track into this infectious beat that persists steadily for its entirety. The ideas are not overly complex, but their simplicity are what make 'Butterflies' so enjoyable and easy on the ears. It's a track meant to listen on repeat for hours on end, lifting spirits and smiles in the process. Don't miss 'Butterflies' below.