PREMIERE: Aweminus' 'Dead Horse (Just A Beat)' Is Downright Filthy – FUXWITHIT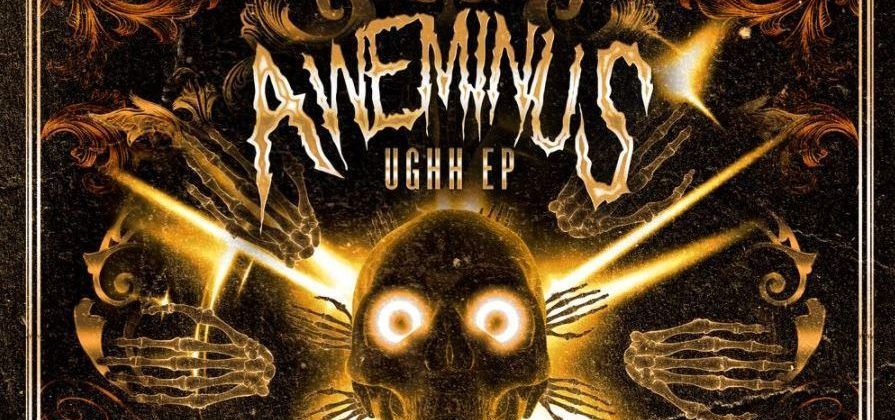 Aweminus' DubHub mix from December 2019 was a personal favourite from the day it came out until a good six months after its release. Showcasing a diversity of unreleased material, the mix set the stage for the epic year that the Las Vegas-based producer has had, but none could have predicted the true onslaught of material that was coming our way. It seemed that almost monthly, and even weekly, Aweminus has been releasing some of his most highly-awaited material, easily earning him the 2020 dubstep crown. From a handful of singles on Never Say Die: Black Label, to an EP on the newly-conceived Halcyon label, to a single released just last week, Aweminus has taken this year with a firm grasp and doesn't appear to be letting up anytime soon.
Up next from the bass maestro is a four-track beast of a project on Never Say Die: Black Label titled the UGHH EP. Featuring more IDs from the aforementioned mix as well as a couple of new brain-melters, it's safe to say that Aweminus is in a league of his own. Ahead of its release on October 28th (and just in time for Halloween), we have the extreme pleasure of premiering 'Dead Horse (Just A Beat)' today.
As eclectic as its title, 'Dead Horse (Just A Beat)' is a short but sweet core-shattering tune that's quick to the punch and doesn't stop until it closes. A snappy vocal sample in the brief introduction paves the way for the grungy madness that follows, with Aweminus innovating in the realm of riddim as he's done so exquisitely in the past. The drops are a mean, menacing display of sound design mastery, as each bar hits harder than the last. The ideas aren't overly complex and Aweminus doesn't try to do too much, but the simplicity paired with the crisp execution make 'Dead Horse (Just A Beat)' a true standout from his insanely impressive repertoire. Don't miss it below.