PREMIERE: 2Point Kicks Off Second Phase Of Releases With 'Don't Stop' – FUXWITHIT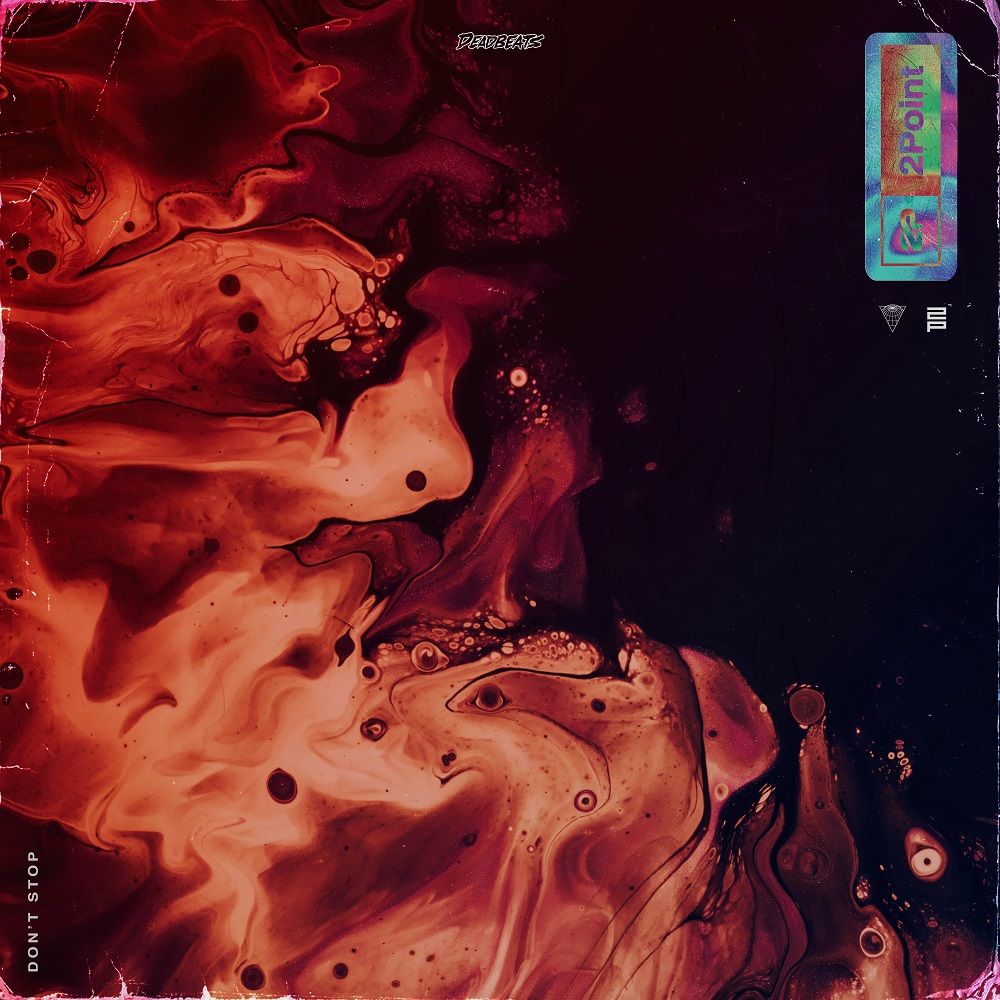 phase 1: complete
phase 2: begins
No, I'm not quoting any villain from the Marvel Cinematic Universe. Neither Thanos, neither Kang, neither Ultron. These are words written by the hands of two of bass music's favorite superheroes. Well known until now under their main pseudonym X&G (the name doesn't ring a bell? Go home and do your homework), 2Point is the brand new project of the two American producers Gaszia and xian born from the ashes of their long-lasting, yet still not publicly explored, love for raw club music. The mission of this side venture is simple. Celebrate the "energy unlike any other" that this "genre" can bring in a way that unites the old school rave heads and the new school shufflers. Did they make their first official release via Deadbeats? Yes. Did they return with the second one? Yes.
Although it refers directly to this specific musical heritage, there is no spasmodic attachment to nostalgia in 2Point's first releases. There's not even a blatant abuse of classical samples or formulas. What is presented to us is always strongly filtered by the unforgettable sounds that we have come to love with X&G, which makes the final result fresh, modern, unique. 'Don't Stop,' which has been reported to us, "was an idea we started before X&G, let alone 2POINT, was even a thought," takes a more minimalist path compared to the previous chapter, but brings the percussive traits to a whole another level. It hits your eardrums like a jackhammer from its very inception. The jungle of percussions, kicks, and low frequencies are of devastating density. 'Don't Stop' dismantles everything it encounters and fills the void created with its catalyzing, obsessive, enigmatic, raw nature of a dance floor jam.
'Don't Stop' was an idea we started before X&G, let alone 2POINT, was even a thought. We've been tinkering with it for years trying to make everything feel exactly the way we envisioned. During 2020 we finally unlocked that reality. We hope you all enjoy the tune, and thanks for listening. – 2Point
No, we're the ones who have to thank you for creating these little pieces of madness for our never-tired ears. Stream 'Don't Stop' exclusively on FUXWITHIT today and pre-save it here (out on all platforms tomorrow).