M?STIC & MANADA Let Loose on 'Zaza' – FUXWITHIT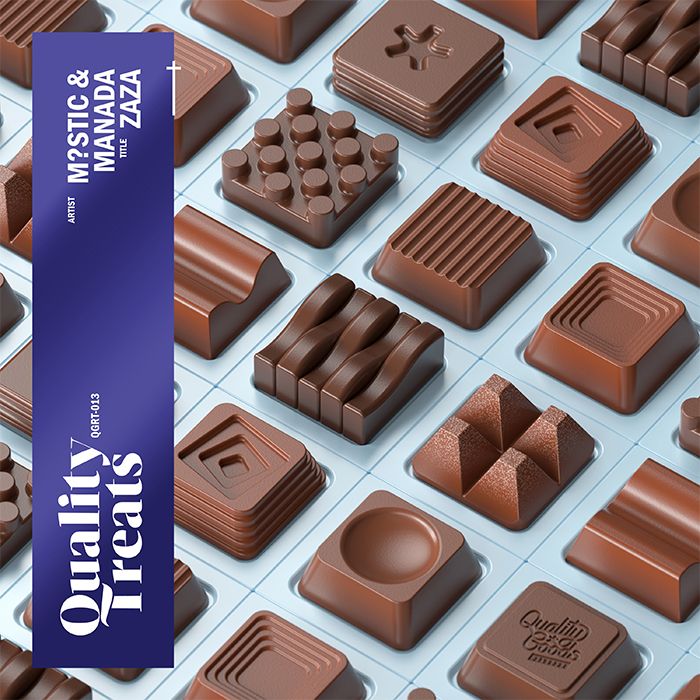 Quality Goods Records is always at the forefront of the trap scene, setting the standard for so many trap fans across the globe. Their Quality Treats series has been an extra delight, showcasing some of the newest talents that the scene has to offer, and it never disappoints. Today, rising producers M?STIC and MANADA have collaborated for the 13th installment of the Quality Treats series, bringing in an absolute anthem with their track 'Zaza'.
When asked about how the track came together, M?STIC & MANADA said, "The inspiration for 'Zaza' came from trap titans like RL Grime and TroyBoi. The message behind the single would probably be best described as just letting loose and enjoying your fun times," which many trap fans would recognize being a cornerstone of the genre. 'Zaza' comes in with a rich tribal trap vibe, heavy percussion that slaps to the max, and a hypnotic vocal chop that gives the track its true flavor. M?STIC & MANADA have crafted a minimal, yet surprisingly fresh trap banger with 'Zaza' that showcases what the trap movement is all about.
Be sure to check out M?STIC and MANADA 'Zaza' below.