Player Dave & Black Carl! Unite In Eclectic 'Fallen Petal' EP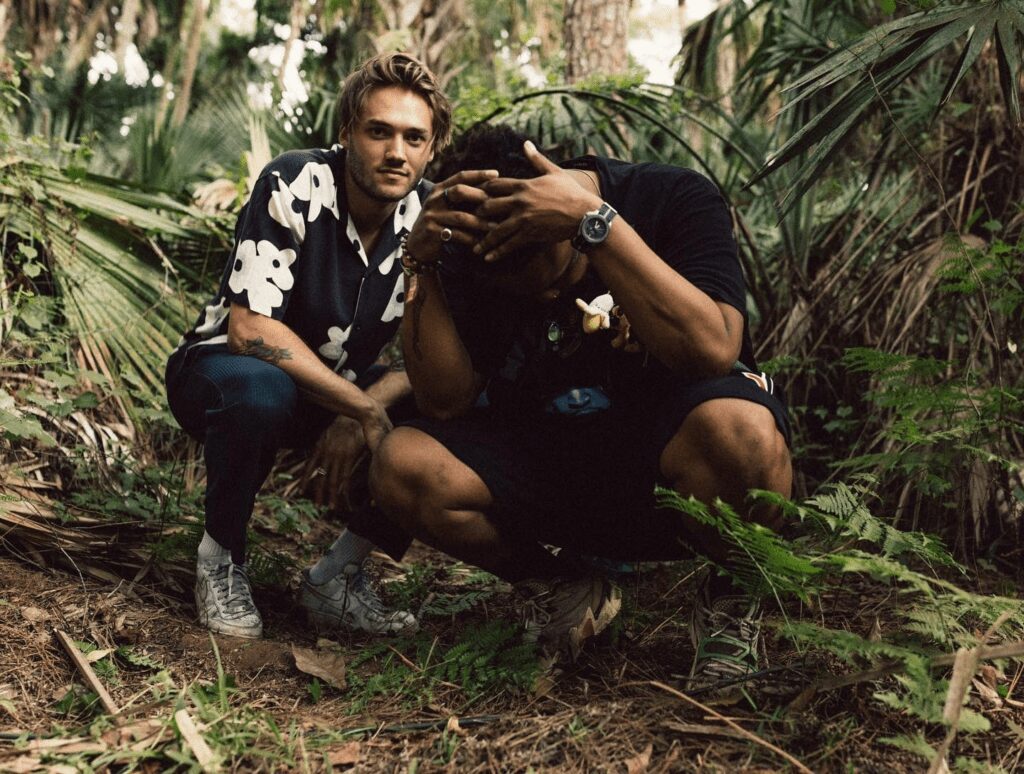 Two artists. Two tracks. Two genres.
Bass music is an extremely broad umbrella that encapsulates a wide array of genres, but trying to pigeonhole both Player Dave and Black Carl! into something more specific is a insult to their versatility. Both artists have individually explored a vast expanse of styles throughout their years in the scene, executing these styles at an elite level every time. Now, the two producers have joined forces to deliver the Fallen Petal EP, a two-track excursion through sound that further exemplifies this statement of originality.
Despite being their first body of work together, the chemistry between Player Dave and Black Carl! is undeniable. The first piece of the puzzle titled 'Petal' is an ominous 140 BPM cut that remains minimal throughout, but never sounds weak or soft. The sounds are meticulously arranged to lure listeners in with its hypnotizing aura, without ever escaping the ruggedness that a dubstep track should carry. The second piece, 'Fallen,' is completely different in style than the first track, as Player Dave and Black Carl! dive into liquid drum and bass. Equally lush and pleasant as it is gritty, 'Fallen' offers an appealing intensity with a carefully crafted balance of highs and lows.
Player Dave and Black Carl! have delivered something special in the Fallen Petal EP. Don't miss it below.