Perk Pietrek's 'Palace' Displays Exquisite Creativity – FUXWITHIT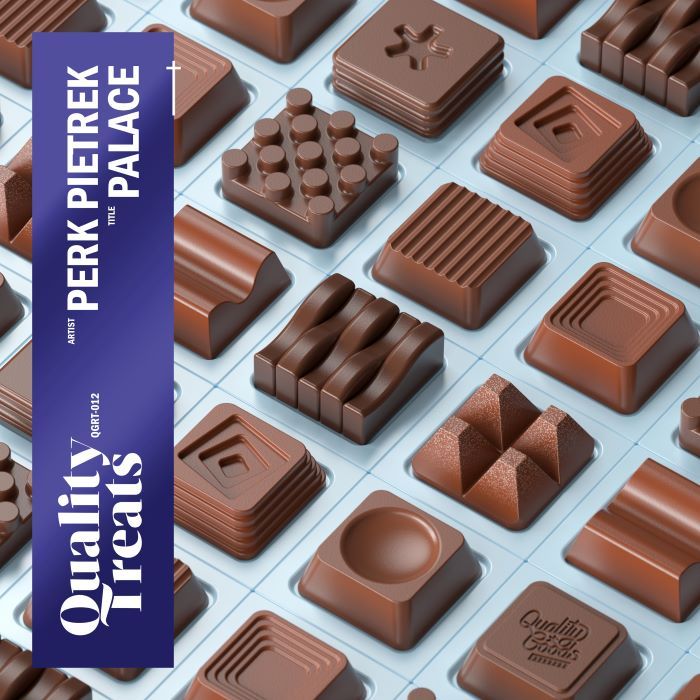 An artist who is no stranger to the Quality Goods Records label, Perk Pietrek, returns for their 12th installation of the Quality Treats series. The Singaporean-born producer originally debuted on the label in the QGRC-002 compilation in 2017. This would prove to secure his spot in becoming a staple name within the label. Pietrek would then go on to be included on Layers | The Remixes album, where his 'Stockholm White' remix gained over a million streams between platforms. In addition to him being a commodity to QGR, Perk Pietrek has also earned the title of a six time DJ Battle Champion in Singapore. "In a huge way, turntablism shaped me into the person I am now. I'm all about perfecting the craft, cultivating insane work ethics and making every day count," said Pietrek in our 2017 interview. It is this sense of work ethic that will continue to catapult Pietrek into the forefront of the scene. His latest release 'Palace' extends into futuristic, avant-garde like frequencies all while sounding like a state of the art trap presentation.
'Palace' seeks out a spacious and sensible melody that drips with tribal elements. The drum-play proves to break through boundaries, maintaining that Quality Goods standard of excellence. "This whole music thing feels like a huge science experiment to me and still is to this day," stated Perk Pietrek. This quote provides perfect dialogue for 'Palace' especially as we enter the concluding half. As berserkers enter the battlefield, the subsequent drop slams listeners with a hard club plunge, inciting all out war to break loose. After the fury of pummeling percussion, the battlefields have cleared as the track carries us back into peace and quietude. Peep 'Palace' by Perk Pietrek in full below to experience the sound of exquisite creativity and modern trap out now via Quality Goods Records.
To me, 'Palace' is a song that is loud, ritualistic and screams attention. – Perk Pietrek