No Thanks 'High' EP Is A Groovy Sensation – FUXWITHIT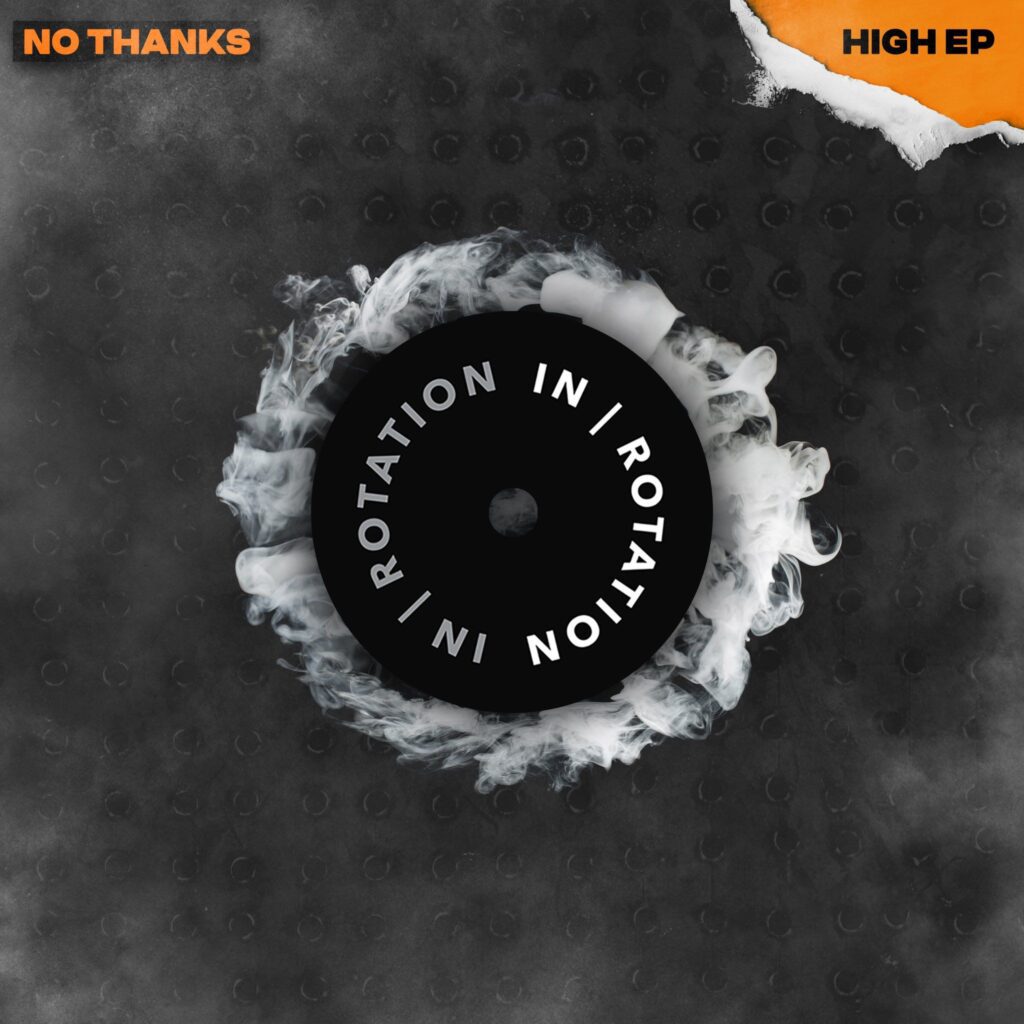 Strap on those dancing shoes because No Thanks are bringing the club to you. Their brand new High EP is out now on IN / ROTATION records. Definitely check out their discography of art, because they have some major gems in there. For all you house lovers out there, this is right up your alley. From remixes of Party Favor, Felix Cartel and more, they're taking the industry into their own hands thanks to their own style. The light and easy going vibes will make anyone fall in love with their work. You can easily hear the fun times they had in each of their creations. And releasing an exclusive mix with Insomniac Records is no surprise due to their unique sound design and drums. It fits their brand to the max. So prepare for a fun and wild ride within this project.
The High EP is a purely fun and intoxicating body of work. From classic sound design within the house genre, to patterns which will make you want to dance all night, there's a little something for everyone to enjoy. It's a whole party where everyone's invited to have fun and forget about reality.
The first track on the EP is called 'High.' This banger will transport your soul into the heart of Ibiza, and have you jamming out along the sandy beaches. It's an exhilarating vibe to honor the whole EP with. From the main vocal creating a rhythm throughout the song, to the lush chord stabs to increase the energy, it's a continuous ride of whimsy and attitude. It's an immediate party starter.
The last song they end us off with is called 'Okay.' Having a similar vibe to the first, they switch it up with some brand new elements. Every second holds something unique and special. Creating an all out dancing sensation to please their audience. The tips and tricks they've learned throughout their journey so far is really put on a throne through these works of art. The passion they have for music is clearly shown and heard.
No Thanks are a dynamic duo. Holding the true spirit it takes to create this uplifting genre. It may not be easy all the time, but they always end up delivering in a sophisticated fashion. Go support these guys by streaming their High EP everywhere.