Netsky Unveils New Single 'Mixed Emotions' In Collaboration With Montell2099 – FUXWITHIT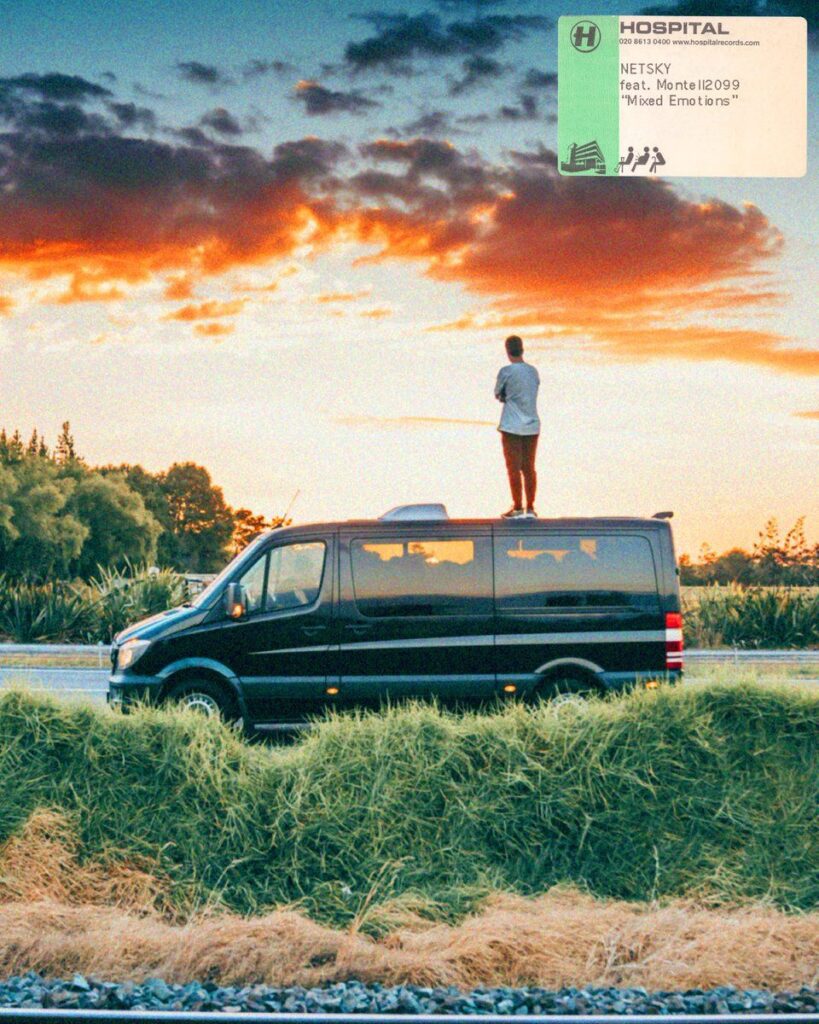 I already knew that with the return of Netsky on Hospital Records and the arrival of a brand new album there would have some surprises, but seeing a SoundCloud hero like Montell2099 landing on the London label certainly was not among them. To be precise, there was already a precedent between these two. We can indeed find Montell2099 as a remixer in the 'I Don't Even Know You Anymore' remix pack. Anyway, from a similar feature to a spot inside the album that will sanction the official return of the Belgian star to the Drum & Bass scene, it's definitely a huge upgrade.
If 'I See The Future In Your Eyes' has brought back in full fledge Netsky's classic sound, building a bridge between his past and his future, 'Mixed Emotions' sounds instead more like a 2020 take on his signature style thanks to the touch of the Kiwi producer. Obviously we are not talking about Montell2099's harder side (which characterized some songs of his latest EP on Sable Valley) but the more melodic and introspective one that influenced some of his most iconic pieces. With a very Virtual Self-esque vocal line, 'Mixed Emotions' sets an amazing liquid Drum & Bass mood that also blends in echoes of Netsky's pop experiments of the most recent years. Is this something bad? Absolutely not. As a huge fan of pretty much his entire D&B catalog, I would dance all night on the notes of this latest release and I'm not lying when I say it would also probably be one of my first picks for a breakthrough moment during a sunset set. Enjoying (and also criticizing of course) a piece of art for what it is and not always compared with the artist's previous classic is the first rule to create a healthy and positive environment for both creatives and fans.
Alongside 'Mixed Emotions' comes the announcement of the Second Nature release date (30 October) and the full tracklist that you can check on the Hospital records' official site.