PREMIERE: FLY Establishes Tasteful Audible Contrast in 'End Trance' Remix – FUXWITHIT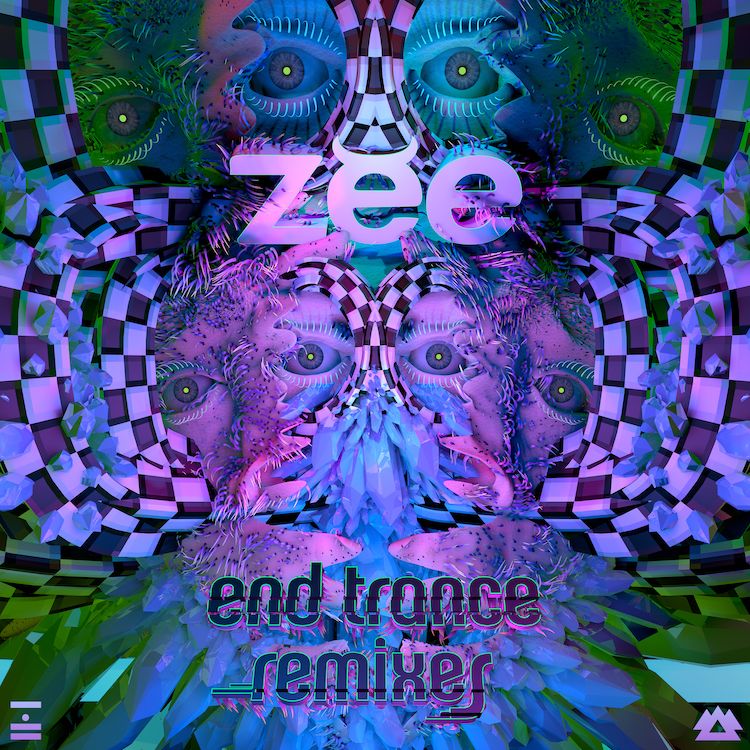 At the conclusion of April last year, audiovisual production icons Zebbler and Encanti revealed the scope of their latest project, unleashing the long-anticipated End Trance EP via Wakaan Records under the collaborative guise of the Zebbler Encanti Experience (ZEE). Resting in congruence with the growing propensity for free-flowing sound structures and experimental basslines that have become synonymous with Liquid Stranger's Wakaan imprint, the eclectic textures and deep-end bass frequencies of the End Trance EP created both a lasting impression and a penchant appetite for more.
The forthcoming End Trance (Remixes) EP is positioned to heighten the impact of the original project, presenting the opportunity for a handful of supremely creative production minds to further the progress of the project within their own vision. The first to reveal the fruits of his labor, Los Angeles-based FLY breaks the silence with his take on 'End Trance'. Proven to be a more than ideal candidate for the opportunity, FLY possesses an exhaustive catalog of diverse sounds and textures and has an immense talent for composing an insatiable groove and rhythm within even his more experimental bodies of work.
The sharp, crisp preference of FLY's style meshes exquisitely with the free-flowing melodies and basslines of Zebbler and Encanti to create a contrast that rests tangibly on the ears. Preserving the hypnotic entrance melody to the track, FLY begins to weave his magic as the steely echoing of percussion deepens the anticipation of the first build. A thundering of drums heaves the track into an eclectic breakdown of deep bass notes and grumbling low frequencies that seem to maintain the same rhythm and cadence of the original track but with vastly contrasting sounds and textures to give that unmistakable FLY flavor.
Be sure to check out FLY's take on 'End Trance' out now via Wakaan, and keep an eye out for the remainder of the remixes dropping throughout the week!