N3WPORT Pushes His Eclectic Sound Forward With 'Pleiades' EP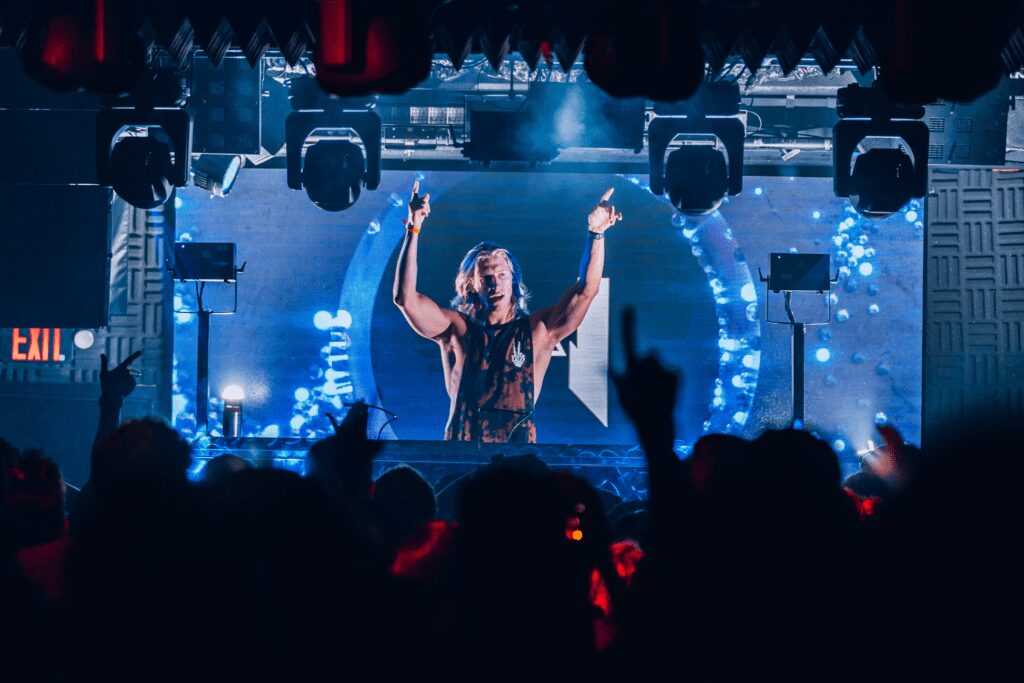 Shows with Virginia-based artist N3WPORT always result in top-notch visual production but most importantly that melodic bass and trap signatures we all fell in love with from the very start. Shifting levels with futuristic soundscapes and uplifting melodies, this talented artist has built a community of like-minded listeners and garnered support from labels including Subsidia Records, Heaven Sent Records, and Insomniac's Lost In Dreams. With an attention to detail and ever-evolving sound design like no other, N3WPORT continues to push his eclectic sound forward with the release of his Pleiades EP, and let us tell you it is truly magical to the ears.
Awakening his listeners and welcoming them on an uplifting journey with the first single 'Stars Belong To You' with Medyk, soothing vocals flow in perfect symmetry with N3WPORT's gentle sound. A beautiful track filled with pure emotion and forward-thinking soundscapes, the journey has only just begun with this EP. 'Your Gravity' with Casey Cook incorporates the use of a subtle amount of bass to balance alongside the soft vocals. A truly emotive single with a splash of melodic bass, this one takes you right to the feels. With 'Black Hole' featuring M.I.M.E actually including a sample of a Black Hole in the universe, the hard-hitting track intertwines a taste of hip-hop alongside heavy bass and distorted frequencies. Surprising listeners with a fast-tempo psytrance wave at the end, this one is definitely about to ignite those club shows around the globe. Last off the EP is 'Stars Like You' with Rico and Miella. Instilling joy in their listeners one soulful beat at a time, this one is about to become a summer classic as the enticing melody is undeniably sweet to the ears. Always planning his next move, N3WPORT is continuing to dominate the industry and we could not be happier with the outcome.