Moore Kismet Exceeds Expectations In 'Revenge Of The Unicorns' EP – FUXWITHIT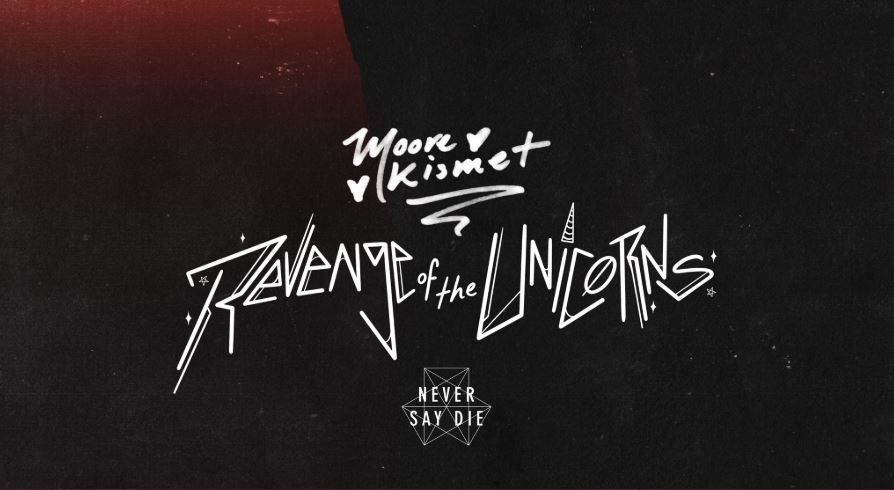 Following the release of 'Flair' featuring their mother and 'Adore' alongside Leotrix, the extremely talented Moore Kismet is back on Never Say Die with the release of the insanely impressive Revenge Of The Unicorns EP. There isn't much to be said about Moore Kismet that hasn't been said in the past, as the teenager has accomplished more in the last few years than most dream of achieving in a lifetime. And, if it weren't for the unfortunate situation in the world around us, there is no doubt that they would be headlining their own tour in the near future, too.
However, with the Revenge Of The Unicorns EP, Moore Kismet goes beyond expectations and pushes their sound to new, inventive heights, demonstrating that their talents are truly limitless. Aside from the two previously-released singles, Moore Kismet exudes creativity in 'Convulsion Therapy,' 'They Changed' with snowcloak (fka as shibuya) and 'Self-Expression,' pushing trap and future bass to unprecedented levels of ingenuity. Each track features the distinct Moore Kismet signature that many have grown to love, while the artist continues to find fresh ways to keep their sound original. In the closer with Voltra, the two artists unleash a futuristic beast sure to become the soundtrack to space travel, combining elements from different realms of electronic music to cap off the project in epic fashion.
Revenge Of The Unicorns is a must-listen. Check it out below.