Meduso Crafts Powerful Debut Yugen LP – FUXWITHIT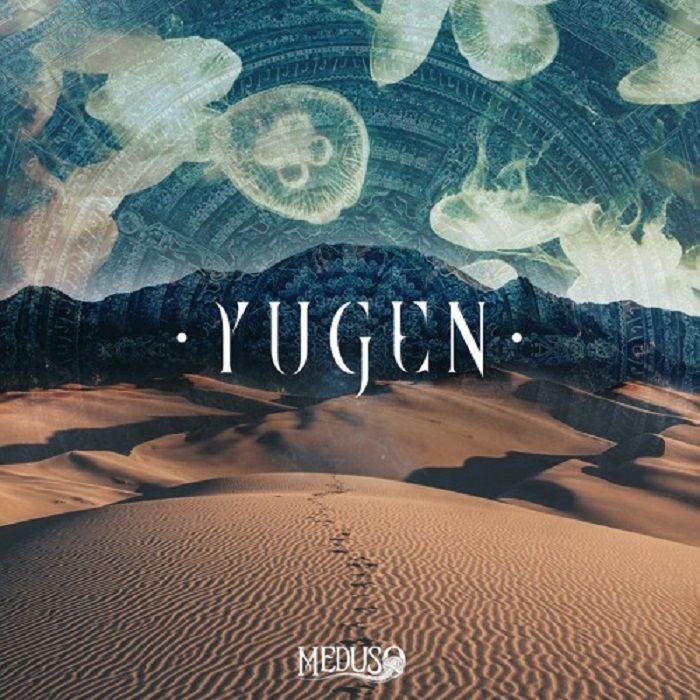 In recent years, Portland, Oregon has become a sizzling hot bed of talent in the underground bass music community. Home to the insanely talented minds of Eprom, G Jones, Supertask, and many many more, it's no surprise then that some of the most quality releases of the year routinely get birthed here. Aiming to pave his own path in such a musically progressive city, Meduso is another fine example of an artist that has been steadily carving out an individual niche into the wide-ranging sonic realm. First garnering major attention with remixes of Dirtyphonics' 'Pounding' and Black Sabbath's 'War Pigs,' he proved that he could put his own unique spin on timeless classics. Now, he's decided it's time to whip-out the originals with the release of his debut Yugen LP, a deep dive into the creative potential of this youthful artist.
"Yugen" is defined as "a profound, mysterious sense of beauty in the universe," and man does this project exemplify that theme to a "T." Opening up the LP in true proper fashion, things get real quick, so real one might even call it 'Hyperreal.' Beginning the intense deluge of frantic frequencies that encompass this overall body of work, the first vocal sample you'll encounter comes in the form of "let your brain vibrate," a forewarning that the audible undulations will coat your spirit in emphatic electricity. Turning the dial on your head to "max jiggle," your brain will be bounding back and forth in your skull to the beat like an Olympic ping pong match. Thick, destructive, and pleasantly gross, 'Hyperreal' is an instant party-starter and a headbanger's dream.
Turning the hype meter to max brutality, Meduso continues his tirade of tyrannical beats with 'Mind Bender,' which could also be aptly named "Mind Blender," as it viciously scrambles consciousnesses like no one's business. Whip-out the steel-cutting cut, we're installing rails in living rooms for this bad boy. Showcasing an exceedingly impressive sound design that tickles the ear holes, one can expect to hear only the highest of high-fidelity wubs. An overall immensely fun piece to get down to, 'Mind Bender' continues the eyebrow-raising quality of this body of work.
Trading the primal aggressiveness of the earlier pieces for a much more rich, deeper emotional take, 'Intrigue' is a perfect example of the wide-range of styles Meduso is capable of. Neck-snapping dubs and wubs are in high-demand in today's music atmosphere, but the sign of a true master craftsman is the ability to elicit the full spectrum of emotion in listeners. With thought-provoking depth that allows for the ecstasy of introspection, 'Intrigue' will leave you in a sense of wonder about yourself and the world around you, confidently and happily lost in the current moment.
'Bring the Noise' jumps right back into the high-energy side of things, express-delivering only the sauciest of sounds straight to your dome. Featuring crushing low-end coupled with immaculate layering and mixing, this luscious audible lasagna is a true delicacy on the ears and a potent stimulant for your adrenal glands. Up the ante and 'Bring The Noise' as soon as you can to a speaker system near you.
The last, but surely not the least, piece I'm going to cover from Yugen is the atmospheric title track of the entire project. Working hand-in-hand with a melody that fiercely plays with the heart strings and enough energy to keep you entranced, this is a great relaxation track, perfect for vibey late-night drives into the darkness. Another pristine, distinct example of the amount of range Meduso is capable of, this could quickly become one of your favorite underground tracks.
If there's anything to be gleamed from Yugen as a whole, it's that Meduso has the capabilities and the talent to make major moves in the industry in a very short amount of time. Boasting an already veteran sound design and a diverse array of styles and energies, he could easily become one of your future favorite artists. Keep a keen eye out for what he has coming next, but for now check out Yugen in full for yourself below!