Make Good Use Of Yard Time With MMXVAC's 'GRIDLOCKED' Compilation – FUXWITHIT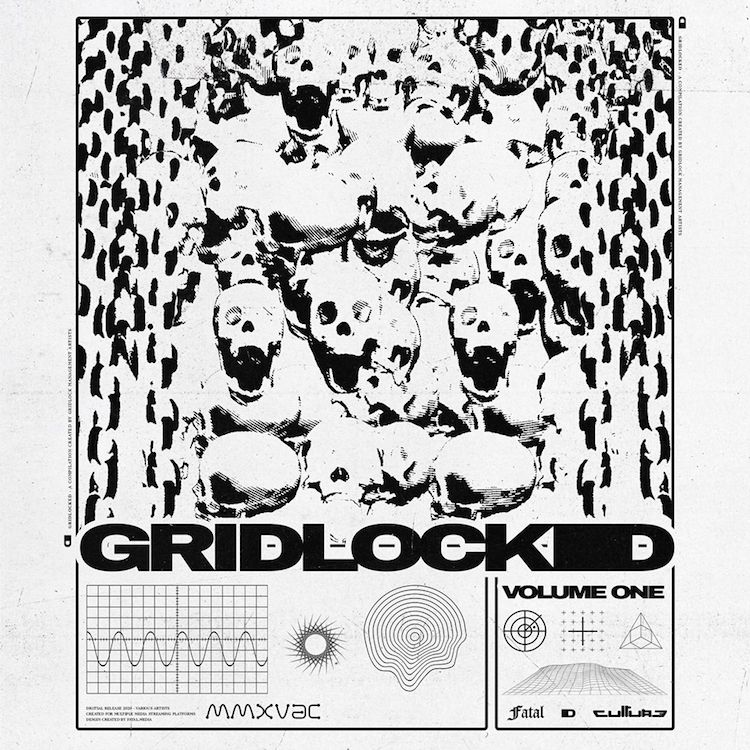 As tried and true as artist collectives come, MMXVAC has maintained a firm grip and watchful eye on the ever-evolving grounds of dubstep for the bulk of the modern electronic music era. Under the veteran command of scrvp MMXVAC has gradually established a serviceable outlet for promising trap and dubstep artists worldwide, providing both a platform and audience for emerging producers to distribute new content.
Working in congruence with the newly established Gridlock MGMT for their latest compilation which features a truly outspoken cast of talent that emanates creative potential of the course of the 14-track project. Bass-riddled contributions from the likes of AG, HAY!, Dessigner Toys and Stoutty provide lethal energy at the heart of the compilation while adjoining tracks from Blasé & TVNDRA, Daze Off, and Jorge Toscano provide a vigorous peripheral ambiance to the project. Situated to synopsize to the versatility that bass music has to offer as well as a showcase of the talent brooding under the wing of Gridlock's burgeoning roster, this compilation has a little something for the whole family to enjoy.
Be sure to check out the GRIDLOCKED Compilation from MMXVAC out now below and be sure to grab your free download of the tracks here!