Levity Enchants Us With 'Here' Remix – FUXWITHIT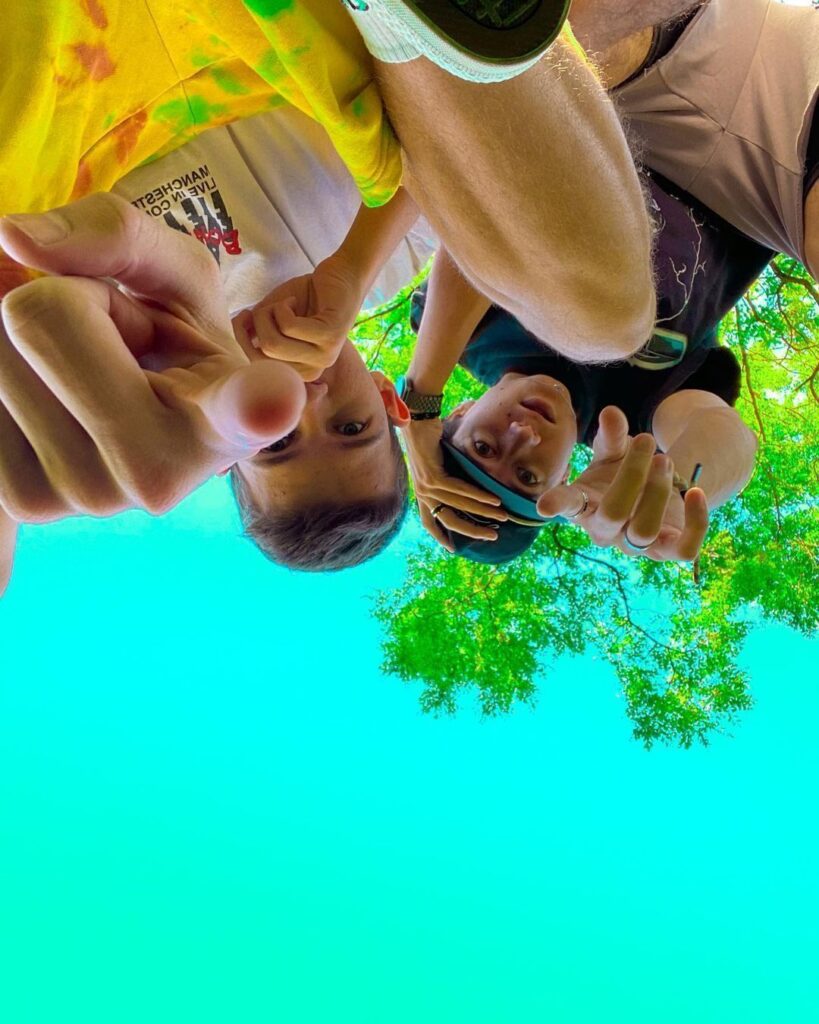 The future bass duo made up of John Hauldren and Pj Carberry, don't have much music out yet,  but mark my words: Levity us up next. Regardless of the seemingly small discography, everything they've put out is straight GAS. And this Levity remix of 2 Man Embassy's 'Here' is no different.
The two young producers have been on the same lineups with legends like Whethan, Inzo, and Keys N Krates. They've released an official remix for Louis the Child. They were even featured on Electric Hawk's second compilation, Rebirth (Did you know you can hear a poem written by me on the album's first track?). With so many accolades under their belt already, we're shook you haven't heard of them yet.
But it's never too late: Levity's remix of 'Here' is a great place to start. As per the quintessential future bass formula, 'Here' is a song about heartbreak that's so beautiful you'll almost forget it's supposed to be sad. The duo utilizes the singer's velvety vocals in juxtaposition to audio imagery of nature so gracefully. For a Simp™ like me, it was hard not to get emotional listening to it.
At one point or another, genres all start sounding the same, but Levity has definitely made an impression on us. Once you press play, we think you'll have no choice, but to agree. Check out their remix of 2 Man Embassy's 'Here' and let us know what you think.