KOTA The Friend Brings The Light On 'Outside' – FUXWITHIT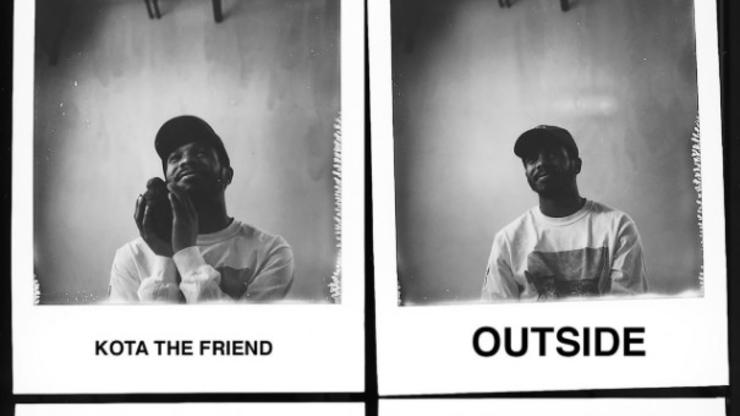 KOTA The Friend has been almost single-handedly getting me through the pandemic. When the world was filled with uncertainty and we were a few months into lockdown, KOTA came through with EVERYTHING, an album that was filled with optimism and provided a much-needed reminder of getting back basics. The project helped me to appreciate the little things that life still allowed and offered a hopeful soundtrack from bike rides, to drives and cooking with the back door open. Since then KOTA's output has been relentless with him blessing us with Lyrics To Go Vol. 2 at the top of the year, an incredible collab with Caleborate, and the impeccable To Kill A Sunrise with Statik Selektah. Keeping his foot firmly on the gas comes his new single 'Outside.'
Perfectly timed with the imminent warming weather, you can practically feel the sun rays on your face as you press play. From the vibrant steel drums to KOTA's feel-good outlook, this is the inspiring bop you need right now. Whether things are looking good where you are or you're struggling through yet another lockdown, 'OUTSIDE' is a reminder that the sun will eventually shine again.
With opening bars like, "Woke up feeling all refreshed/ Hit the big button like reset/ Good things all that I reflect/ Mirror man, hmm, have we met?" this is the anthem for fresh starts and self-care. Rap along to, "More life, less rules/ Even more space on the Jet Blue/ Wake up in the morning to the best news/ Always said that we was gon' get through" and remind yourself everything will be okay.
KOTA doesn't need to be giving us this many gems but I couldn't be more grateful for it. Stream 'Outside' below.