juuku & Farrah Pull On Our 'Heart Strings' With New Emotional Release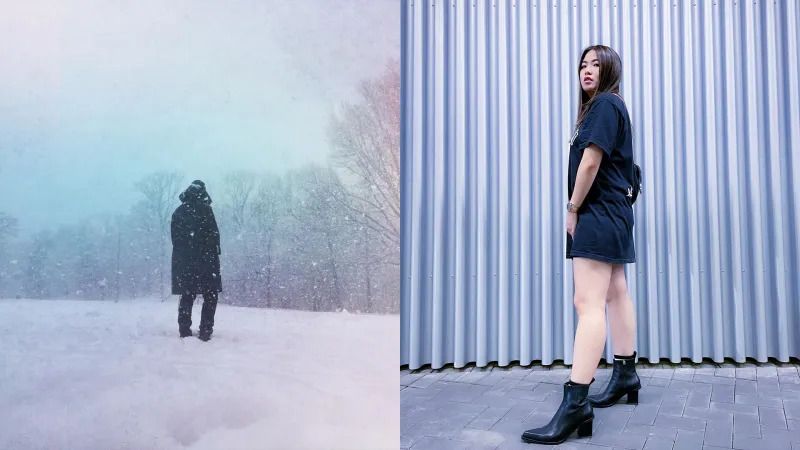 juuku & Farrah have joined forces on a new ethereal bass track 'Heart Strings' that offers listeners insight into an otherworldly experience of high-contrast sound and light. Equal parts hard-hitter and heart-giver, the new release investigates the relationships between peace and power in a multitude of genre references. 
Combining a myriad of elements, from future bass, trap, dubstep, and DNB, the song strikes a perfect balance in between its serene stanzas and defiant drops, for something that's entirely new.
The track begins with repeated and obscured vocal chops, which are shrouded in deep delays and reverb. Gentle keys accompany and serve as the main percussive element until the drums suddenly build.  The listener is then dropped off into the climax of the piece. 
The drop begins with a drum and bass-inspired interlude and soft synths that crash against suddenly booming percussion and bass. The same vocals now sit atop a storming sea of concocted chaos, a direct contrast to the tranquil scenes shown in the introductory measures of the song. The song continues this trend, repeated phrases and powerful drums that break into the ethereal calm. Bird noises and natural motifs are gently woven into the background. 'Heart Strings' peers into a world of both weightiness and levity, and in this contrast lies a pleasant euphoria for the listener. 
When speaking on the release, the pair add that 'Heart Strings' serves as "the brainchild of what an emotional, nostalgic, and a beautiful soundscape of controlled chaos would sound like. When I close my eyes, I envision being at a beach with a loved one during sunset. All the bottled-up feelings are released without strings attached. [Our] styles capture what that being in love may sound like." 
In the span of a few short years, both juuku and Farrah have developed captivating signature styles, and these are only strengthened in tandem. 'Heart Strings' is evidence of the growth of both parties. Of Farrah's signature tight drum programming and juuku's ethereal, atmospheric sound design. More than an emotional release, 'Heart Strings' serves as a harbinger of the duo's own power. 
Listen to "Heart Strings" now and find it on your preferred streaming service here.