Jaenga And Conrank Unleash Madness With 'Tell Man What' – FUXWITHIT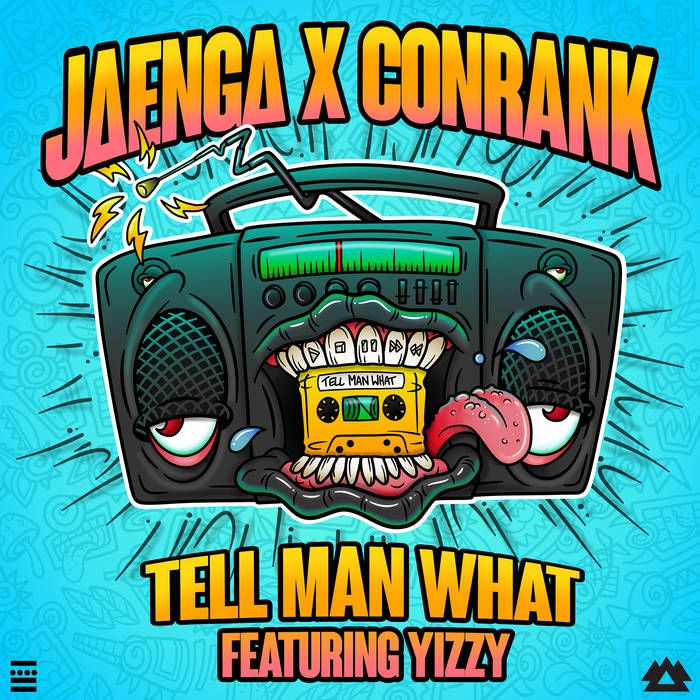 Bass music protagonist, Jaenga has teamed up with Conrank for a deadly piece. Their new single 'Tell Man What' is out now on Wakaan. These musicians mean business whenever they create art. Jaenga continues to amaze his audience with his heavy sound design and hard-hitting drums. He's caught the ears of many including legendary duo, Zeds Dead. If you love heavy bass in your face, we recommend checking out his past work. Don't sleep on Conrank either because he has proven to be versatile in the underground bass scene. From releasing on labels such as Circus Records, Wakaan and Bassrush, he's made quite the name for himself. The song also includes powerful vocals from Grime artist, Yizzy.
'Tell Man What' is a fun and intense ride. It's a roller coaster of hyped up energy and heaviness. They waste no time in bringing in the heat right away. The arrangement within the song is particularly interesting. It includes a four on the floor vibe in the beginning. Making the listener start moving instantly. With the buildup increasing, you know they're about to unleash a monster. Right after, the drop kicks in and blows you away. It consists of two destructive leads cutting through boundaries. The bass underneath the arrangement is dirty and satisfying to the listener's ears. After, the breakdown comes back in with a wonderful house beat accompanying Yizzy's vocals. Making the listener continue to feel engaged and one with their song. The second half holds the same characteristics as the first but with a different arrangement and rhythm. It's an impactful switch to keep the track fresh and energetic.
Overall, 'Tell Man What' is a solid tune in many ways. You can tell these two bass wizards put the time and effort to create a memorable piece for years to come. We're excited to hear what they bring next. Make sure to go support them by streaming their new single on Spotify, SoundCloud and more.
Stream 'Tell Man What' below.