It's Time To Get Familiar With The NUKG Movement – FUXWITHIT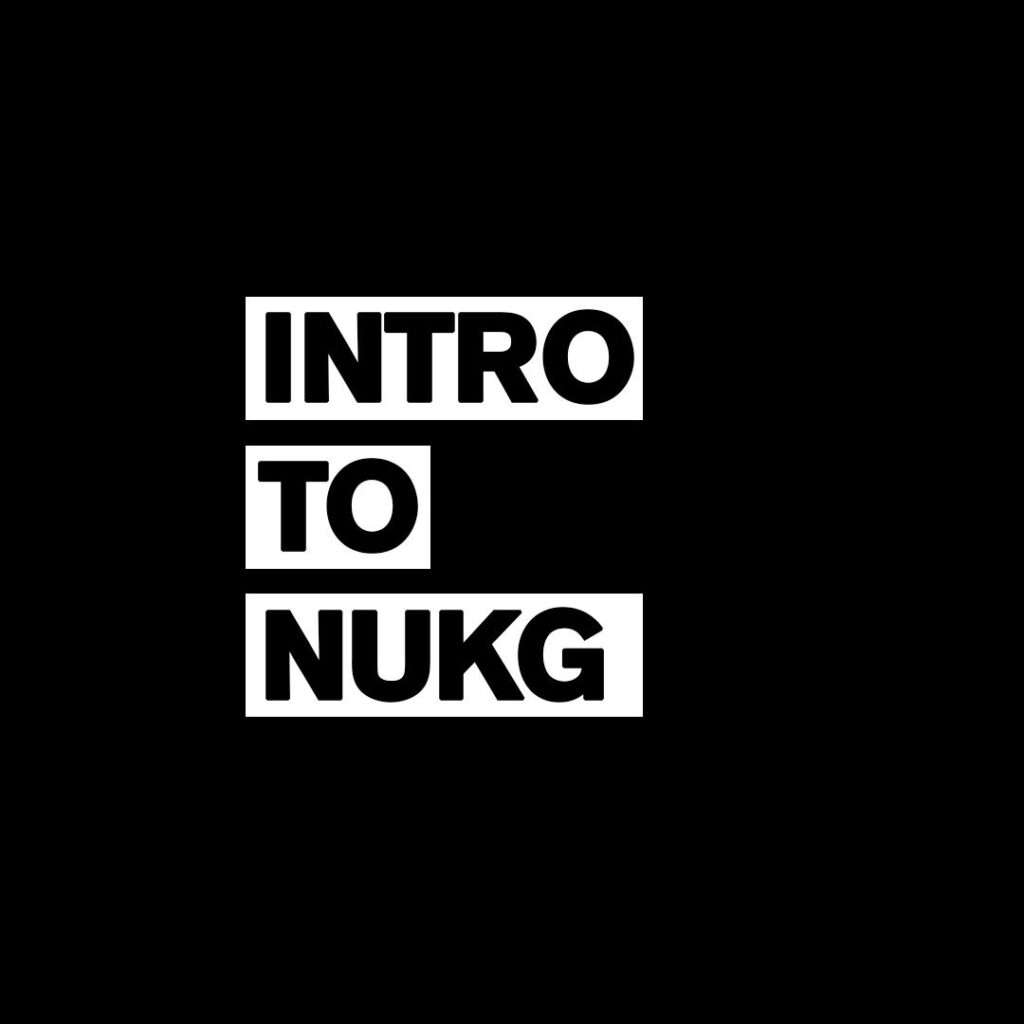 October 20, 2017. The date of my 22nd birthday but, more importantly, the beginning of my affair with UK garage. When Conducta took control of the decks at the annual OWSLA showcase at ADE, he showed me that there was an awesome unexplored world that was waiting for me. It's not that I wasn't aware of the existence of the genre before, but having explored different music territories up to that point, my knowledge was pretty exclusively academic. In addition, being used to younger (historically speaking) cultures such as trap, future bass, and wave after them, at first glance garage has always seemed a too "institutional" scene to me, far from the dynamic, digital DIY philosophy in which I was immersed. I simply hadn't found the right interpretation for me yet. After that cold evening in Amsterdam, thanks especially to Conducta's own Kiwi Records, I slowly started to discover a whole new generation of UKG producers who were working on their take of the sound and I realized that it was time to go down in the rabbit hole.
Following the on-the-rise NUKG tag, during 2020 I went deeper and deeper into this network of artists, collectives and labels (Strictly Flava, Steppers Club, Garage Shared, Beastwang to name a few) unearthing a well-organized and flourishing scene. The recent disclosure of a proper NUKG manifesto, which puts on paper their determination and their ambitions, and the establishment of their, albeit virtual, official HQ, was another further proof of their hunger and desire to be heard.
Without wasting any time, I then got in touch with Zefer, one of the minds behind the birth of the NUKG World Discord server (alongside Gemi, Drakula and Conducta) to find out more about their vision, the current state of the movement, their relationships with the rest of the scene and their expectations for 2021. To properly welcome you into their world, Zefer has also cooked up an exclusive mix that, if you're not familiar already, will be the perfect starting point to get in the NUKG mood. Enjoy!
From your manifesto it's clear that you're extremely convinced that the future is bright for the UKG scene and you feel you can be the driving force that will make this vision become reality. Is that why you felt the need to create "a new home for the sound and scene we love?"

Yeah, we definitely feel that the genre is on the rise and that it's only going to keep growing. It was on this insane trajectory before Covid where new artists and new music were appearing all the time, which was really exciting to be a part of given there was such a community feel where everybody was behind this resurgence together. Whilst lockdown has perhaps slowed the rate of that progress a bit, the feeling of community has still been very much there throughout – for instance Conducta, who also is part of the running of the server, put on the Kiwi Kup which really brought a lot of garage producers and fans together. I think NUKG World has been set up to give the community a permanent home and continue to build on the progress the genre has made, which was especially needed given lockdown and the effects that Covid has had on everything.
From what I perceive, you are not only aiming to refresh the UKG sound itself but this approach also embraces everything related to the community, the culture and the perception you want to give of the genre to the "outside" world. What are the movement's ambitions?
I think we're all motivated to keep pushing each other on and see how far we can take the sound. When you mention the genre 'garage' to someone perhaps not so familiar with the scene, for the most part, they're likely going to think of Flowers or some Craig David, but the sound just stretches so far beyond that now. There's all these labels pushing so many different sounds that still fall within the boundaries of the genre, which I think makes UKG really accessible for fans of dance music altogether, given there's garage that sits at the bassier end of the spectrum and there's also garage that sits much more towards the house end of the spectrum. This just makes everyone involved confident that the genre is only going upwards and we just want to keep aiming higher and higher.
Community is so important to the genre in order that it can continue to grow, so it doesn't really matter if you're from the old gen or the new, there's got to be a togetherness from both sides.
In his interview with Dj Mag, Conducta reported an episode in particular where he was harshly criticized for holding the title of 'Prince of UK Garage' at such a young age. Since the NUKG movement is not only young itself but it's made up of very young artists, have you already encountered similar behaviors towards the movement? How is your relationship with the "old school" of the UKG scene?
I haven't really had too much interaction with many of the older heads from the original movement, but from my side it's nothing but respect for them and I think that runs the other way as well for the most part. You see Matt Jam Lamont and Todd Edwards supporting music from the newer wave on their Rinse shows all the time and the same goes for the likes of Scott Garcia and DJ EZ. I think if anything, the fact that a lot of NUKG producers are in their late teens or early 20's (I'm 21) just makes it more exciting and will only help cement the greater longevity of the new wave. Once again, community is so important to the genre in order that it can continue to grow, so it doesn't really matter if you're from the old gen or the new, there's got to be a togetherness from both sides.
The term UKG is stereotypically matched only to the UK scene, where sound was born and raised. I assume that, as in all other genres, in 2021 this association is now quite obsolete. Your manifesto explicitly mentions "artists and producers from all over the world reimagining and restructuring the classic UK Garage" and "the last two years has seen a global network of artists, labels and promoters come together to develop and champion the NUKG culture". I'm really curious, where else has this sound found fertile ground and in which other cultures has it managed to take root? Can you give us a brief geographical map of the members of the movement?

Yeah it's a bit crazy how far it seems to have gone! You got guys from the States now like Hans Glader and George IV that are bringing their own twist to the genre, both of them have come to notoriety in recent months. There's a really good scene bubbling away in Russia, got DJ's like Vaden and DJ Djegor pushing the sound out there, whilst there are guys in other European countries like Golden Lamo (Belgium) and ODODDNT (Czech Republic) that I've also seen popping up recently, big ups all those guys for doing their thing. I had a guy message me from Seoul the other day saying he'd been running my music on radio out there and that there's a big audience for it in South Korea, which was pretty mad to hear! There's really too many names to mention – I've definitely missed quite a few with this answer – but it seems NUKG is becoming increasingly worldwide which is amazing to see
Let's move now from the physical world to the web. In the current fast-moving music landscape, where SoundCloud no longer has its hegemonic position in the independent scene, big players like Spotify have still not turned out to be the much-vaunted promised land for small/medium artists, and new platforms like Audius are catching on, besides Discord, what are the nerve centers of the NUKG scene? Where should a new fan go to be in the thick of the action?
I've not actually heard of Audius before so you've got me there! I think from my experience, SoundCloud and Spotify are still very much the places to go to find the music, even if the latter isn't particularly artist-friendly. SoundCloud still remains a really good way for discovering the genre – the recommended tab when you're playing a track has introduced me to so much new music, and you can always check other artists 'likes' to find hidden gems. A lot of tracks with uncleared samples will end up on there too, so it's a great place to find edits if you're about to play a set to an audience that is perhaps not full of garage fans specifically. And then I think Instagram remains the platform where artists share content most consistently/regularly, so I'd definitely recommend using that as a way of keeping up to date with who's doing what.
It's never going to be the same as doing it in person, and I think that applies to most expressions of the music online, however useful they may be.
Remaining in the virtual world, the mantra that has been (rightly in my opinion) repeated for years is that, never as in this historical period, there has been such an abundance of accessible resources and means for emerging artists/labels. Social media, blockchain, virtual shows, NFT, fan-funding platforms… the possibilities are endless. How do you relate to this digital "wild west?" What are the resources you find most useful at the moment and those with the most future potential?
It's something I've spent a lot of time trying to navigate and get better at, partly for my solo music endeavors but more so for my record label Steppers Club. We obviously launched during a pandemic so didn't have the aid of live shows to help push the music, which was a pretty huge obstacle, so optimising our use of digital resources was pretty important to help build some momentum. I think I speak for a lot of people when I say Bandcamp Day (introduced during the pandemic) has been a pretty huge benefit and it's something I've tried to utilise. Having one day per month which is more attractive for artists to release on, whilst also being a day that seems to encourage generosity from DJ's looking to buy music, seems to be a good way for approaching some releases in the future. Hopefully it can become more of a universally used platform in the future given Spotify's inability to pay artists properly. I think live streams were also good for a time and I've seen some artists get really creative with how they do them. That being said, it's never going to be the same as doing it in person, and I think that applies to most expressions of the music online, however useful they may be.
In the manifesto you explicitly mention the global pandemic, proudly affirming that 2020 hasn't stopped you and that, instead, the NUKG movement has only grown stronger. Personally I believe that having completely reshuffled the cards on the table, the pandemic initially put all the music scene in the same situation, allowing everyone to play on equal terms. What do you think of this interpretation? Do you think that the fact that a large portion of the population was in lockdown has somehow helped the NUKG movement and, more generally, all underground scenes to emerge?
There's definitely pros and cons to the situation. In terms of pros, everyone's been glued to their screens a lot more than pre-lockdown, meaning upcoming artists have maybe been able to garner more attention and build more of an online presence at a faster rate than usual. I think I've found listeners sometimes have a tendency to just listen to who's being booked to play shows, so if you take shows away, then I agree that leaves everyone on an equal playing field and that's clearly opened the door to some new guys emerging in recent months. On the other side of things, with restrictions in place, it's certainly limited what a new artist can do to get their name out there. From my own experience, I've always found face-to-face interactions and networking to be up there with the most important ways of building an audience and growing as an artist in general. When I first had my break in the scene, if I was ever offered to play an event or asked to go on radio, I was on the train there regardless of the circumstances as it was another opportunity to build my network which has since proven to be invaluable for a lot of what I do. The ability to do that has obviously been taken away for the majority of the last year, so even with what could be called an equal playing field it's not been all that easy. Despite that, the genre's still healthy and kicking on and long may that continue!
If you think there's been a lot of good music released in lockdown over the past year, consider this: do you not think most artists will be saving their best stuff for when events come back?
Let's close our eyes and use our imagination for just a second. We are in June, the hot summer sun shines in the sky, we have an ice-cold beer in our hand, there is no trace of Covid-19 and finally live events can be held. Even if it is just born, would the NUKG movement be ready to move from URL to IRL?
Oh yeah, no doubt it's ready. If you think there's been a lot of good music released in lockdown over the past year, consider this: do you not think most artists will be saving their best stuff for when events come back? When June 21st arrives (return of events in the UK), I think it's going to be a case of the dance music scene trying to keep up with garage, rather than garage trying to keep up with the dance music scene.
What a mix! Strictly UK garage vibes from start to finish without compromises! What can you tell us about the featured tracks and artists? Any new music from you and your friends?
Thank you! The mix features a lot of music from myself and a few of my favourite producers currently in UK Garage, all the tracks included apart from Lyk Dis by Z James are unreleased. There's 4 tracks included in the mix from myself that are making up a new EP from time that is dropping very soon so keep your eyes peeled for that! Will be dropping an announcement on my socials very soon – it features what I think is my best work yet so really excited to be dropping it.
---
Will this new wave of UKG the next big thing in the bass music scene? Well, I'm not gonna lie, I believe we're still steps away from that moment. Clearly, I'd love to see more garage music and acts on the next festival season's lineups, but first of all, I hope to assist at the birth of a solid and widespread NUKG scene itself, with its own rules, its own events, its own protagonists, its own dedicated tribe. After that, with a faithful dancing army behind it, nothing will be impossible anymore for this exciting community.

Tracklist:
Zefer – Be With Me
Sammy Virji – ID
Oppidan & MPH – ID
The Phat Controlla – ID
Burt Cope – ID
Weagle – ID
Zefer – Garden
Zefer – Garden (Hamdi Remix)
Kobe JT – ID
Z James – Lyk Dis
Zefer – ID
Sammy Virji – ID
Zefer – ID
Zefer – Be With Me (The Phat Controlla Remix)
Oppidan & Charlotte Meldrum – ID
Zefer & Charlotte Meldrum – Electricity