Introducing GLOWSTONE: The New Sober Rob x Madi Colllab is Here to Change The Digital Release Landscape [Interview]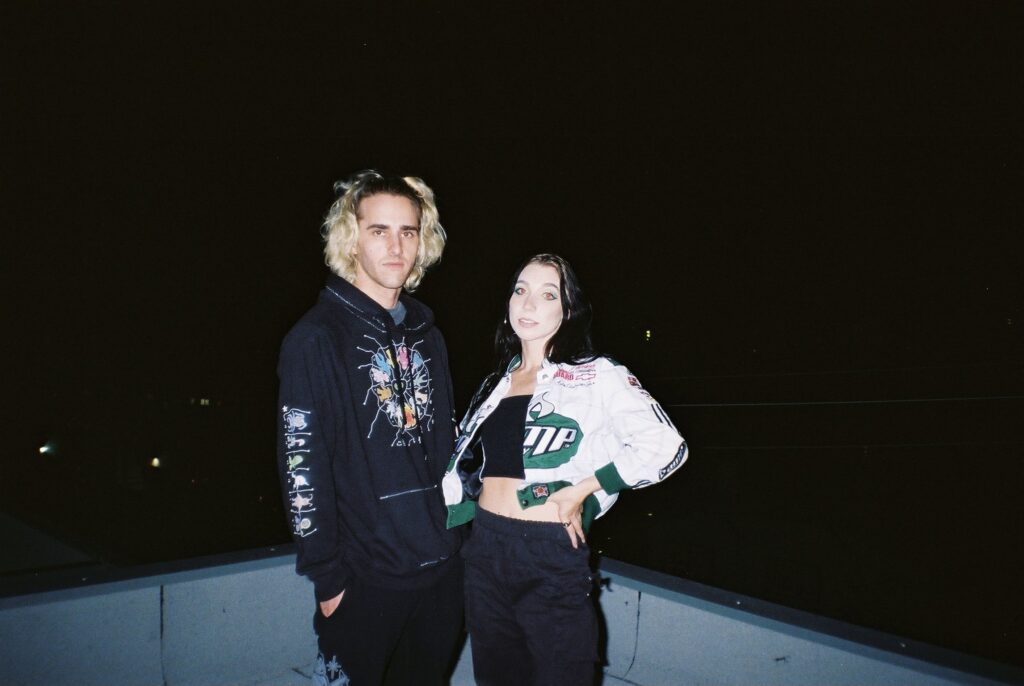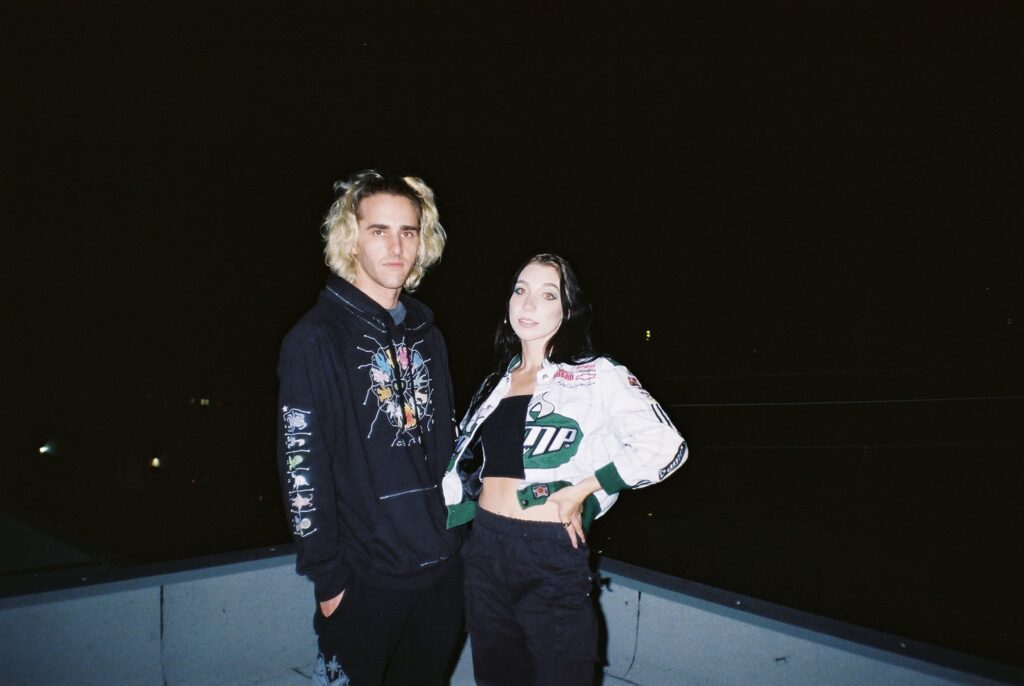 'Crypto', JPEG monkeys, Elon Musk: a swarm of terms that seem to engulf the conversation of NFTs. It's a rather revolutionary concept, that has since been swept into a new era of celebrity and shock value. From influencers selling pokemon cards for millions of dollars to now mainstream musicians and celebrities selling specified nonfungible tokens for shocking sums of money, much to the chagrin of many long-time fans. However, the landscape has also provided for a complete change of the way smaller musicians can retain sponsorship, ownership, and funding for music that they love to make, circumventing traditional and oppressive major label structures and securing genuine payouts for art they create. Enter: GLOWSTONE. 
Meet GLOWSTONE: Pioneers in the Web3 Music Space
New electronic duo GLOWSTONE is leading web3 the charge, with a debut single 'LIGHTS OFF' and a follow-up single 'Heads,' which premiered on sound.xyz. The best-friend duo, composed of singer-songwriter-producer MADI and Boston music producer and musician sober rob, have created a dazzling body of work for the new project that combines MADI's signature ethereal vocals with Rob's deliberate and nostalgic sonic experiments. 
They like to describe themselves in three ironic yet iconic ideas: Duo, experimental, bops. Wholesome, experimental, savage. Live, Laugh, Love.
Having flourished in their own independent music careers (millions of streams, collaborations with Sullivan King, Denzel Curry, Oshi, and more), Madi & Rob reconnected more recently, and instantly bonded over their love for Minecraft (hence the name "GLOWSTONE"), the web3 space, and most importantly, music and reshaping the industry as a whole.
GLOWSTONE's debut 'LIGHTS OFF' was released February 12th on the web3 platform sound.xyz, where 25/25 editions were sold in under a minute. The turnover was staggering, with the 2.5ETH totaling roughly $7,289 USD in profits from the song already, excluding any money from distributors or publishing. 
The release has positioned the pair as delicate pioneers in the web3 music space, and they hope to further dissipate the controversy surrounding NFTs and the music industry. GLOWSTONE's exciting new sound, and new technological horizons, leave many questions left to be answered. Sitting down with them once can immediately feel the determination and optimism that drives the pair.   
Rob jumped into the story of how they met excitedly saying, "We originally met through our friend Pham, through a song called Alibi in 2017. We didn't really talk then though, did we?" he muses, turning to MADI who stifles a laugh. "No, I don't think we did. Our friend Pham is such an energetic person. We were just focused on getting that song out," she recalls. "Rob and I were just two strangers, which is so funny considering the fact that we became such great friends later on."  'Alibi', a collaboration between sober rob, MADI, and Pham, premiered on Deadbeats in 2017. It has since amassed more than 3 million streams.
They tend to slide into tangents quickly, rob recalls meeting again last summer. "I had a bunch of songs I had been working on this past summer, and I hit up MADI since I was coming to LA. We had worked together in the past, and I was obviously a fan. She actually blew me off when I came out, and then within a month or two after that, hit me back up looking for demos to write on," rob continues. "It was just really good timing. I had this playlist of about 30 songs that I was really stoked on. None of them had vocals or anything. And she just went off and wrote on nearly all of them. That's when we really started to work together." The duo has now written more than 3 EPs worth of music together and also has releases lined up throughout the year. 
With sober rob and MADI being well-established artist projects, it was intriguing why they would want to make a new collaborative project. Madi takes the question in stride, and both are careful not to talk over one another. "Working with Rob was very much a 'you win, I win' mentality," MADI explains. "This was an opportunity to start from scratch. I had definitely been through a lot of trauma due to the music industry up to this point. I was exhausted from the traditional music industry, and so burnt out with the whole 'Madi' project. Not to say that I wasn't seeing success, but there was so much pressure." Given MADI's stream of successful toplines for major EDM players including Sullivan King, KSHMR, and Slushii (all accumulating millions of streams), it's clear why the music industry soon became an overwhelming place. 
"I didn't feel like I was growing in any way and I needed a fresh start. It felt like I found a great creative partner in Rob, so we just ran with it," she concludes. 
At this, Rob nods in agreement. "We definitely bonded over the similar music industry struggles we had." 
It seems customary to hear such stories in the current music industry landscape. Bad contracts seem to be the norm, with record labels and algorithms always on the upper hand.
"I was thrown into the music industry very early on when I was about 15," Madi continues wistfully. "I was coming to LA every day. Right after Spanish class. Straight from the books to the studio! I wound up in a very new world. A 360 deal was thrown my way, and the people I initially trusted wound up selfishly conducting bad business so that they could reap the benefits."
MADI takes a deep breath and continues. "Overall, it was exploitative and predatory. And that was my introduction to music. I felt like people just wanted money out of me. The LA industry mindset of clout chasing" and social-climbing also became crazy, especially with the pandemic. I came in as an artist, who wanted to display my art for a good message. And there were all these people who took it so much upon themselves and missed the mark entirely." MADI's music often discusses her struggles with BPD, and mental health in general. Her transparency online, in addition to her unique and fluttery vocals, has always made her project aspirational. However, it definitely stands to reason that many might miss the mark on such a polarizing subject matter. 
Rob looks at MADI and nods his respect, before speaking. "I have such strong feelings about this in general. I think many artists have felt this way. Signing toxic deals, getting intentionally bad advice from business people who have certain intentions. The music industry is constantly mixing the most sensitive and the most toxic people." In regards to his own project, rob relates: "I've felt like I'd been pulled in so many different directions and I was constantly overworked."
Enter: the world of NFTs. It's clear that the world of NFTs has brought some much-needed control and solace to both of the artists separately. And with this new project, they could combine both music and the Web3 space. "I had been introduced to the community around NFTs before by my manager and my own research, but with this new project, Rob and I had really been drawn to finding new ways to distribute music without the use of a middle man," Madi divulges, perking up, seemingly relieved from the heavier previous topic. She continues, "So many people are passionately investing in artists they care about online, and Rob and I decided to get into these communities. The landscape of releasing music, in general, is such a struggle, whether that means timing, labels, funds, or a common structure. The luxury of being able to just do it yourself 一 release when you want to and HOW you want to 一 was important to us. It also reaches a community where people are really centered around the art. That was so appealing to me."
I turn to Rob to get his thoughts, of which there seem to be many, bubbling just below the surface of conversation "The main reason I feel so passionate about web3 is because of the number of steps it eliminates from the process of releasing music," rob relates. "Good teams are necessary, and there are some systems that work, but there is so much division. This structure shifts the dynamic of releasing back into the hands of the artist, versus waiting on a label, like MADI said. This also gives an opportunity for artists to reach fans without being paywalled by a third party like Spotify." He continues, "Or even the way our data is owned in more public forums like Facebook, Google, and Amazon, whose servers host massive portions of the web. Our lives are in the hands of 3 or 4 companies. Other platforms allow us to reach people directly on their own servers by their own means. Obviously, we're not decentralizing everything, curation is valuable, but it's a start of ownership and community. It kind of feels like we were going back to the era of Soundcloud, where it was just about that music and community." 
MADI chimes in again with "We want artists to be at top of command with their music, and this was a massive opportunity for GLOWSTONE. I think it would be better for everyone. The minting aspect allows some people to invest in us additionally if they have the resources. It's something for fans who really want to see us win. They bring funding for us. They're investors saying: Do with this what you will. You're valued in the way that you should be."
"We're also letting someone have a stake in a project very early on", Rob adds. "If you believe in the future of web3, in 5-10 years, and we get big as artists, those NFTs are going to be worth more money, so you're effectively investing on the ground floor of a project." Rob's passion for the space is definitely clear as he continues to explain the nuances of the web3. 
Apart from owning the song and the resellable token, the pair also looks to potentially have a social token called "Stoners" which could be used to buy merch, go to shows, or even get backstage access to your nearest GLOWSTONE stop. Rob shares, "In a way, it's creating a whole new format for fan-to-artist interactions and investor-to-artist relationships. I can invest in my friend's projects because I believe in them, and then reap the benefits of that. You can do that in web2 to an extent, but this new medium makes that much more accessible." 
The funds raised from the 'LIGHTS OFF' sits at a jarring estimate of $7,289 USD in profits. But Madi expresses that the revenue generated shouldn't be a surprise to anyone. "There might be some confusion as to why that amount is so high, but when you think about it, other artists are paid the same. I have so many artist friends who sell their paintings for large sums all the time, or if they even sell edition prints. So why shouldn't music be held to a similar value?"  
A large criticism of artists who venture into NFTs is that it's a needless money grab. However, one can argue art has always been this way. Instead of a record label providing an advance, or even a Medici providing funding to Michelangelo, these patrons crowd-sourced and divided up. Investors control how much they are willing to finance. This is what the pair continue to explain to me in our hour-long conversation. In a world where artists are gaslit into thinking their music is now worth a pitiful 4 cents per stream, it is refreshing to see artists taking charge of their careers and finding alternative ways to give worth to precious works of art. 
"Art should be valued, in short," MADI concludes. "We're excited by the ways this can help shape our project in the future."  
It would be remiss to not acknowledge that lesser-known artists probably won't see the same numbers as sober rob and MADI on their first release. Rob acknowledges his privilege saying, "The reputation of our music previously and relationships that we had that allowed us into web3. But that being said, there are artists every day on web3 that are pretty unknown. And they're not genre-specific either. In the near future, I think they need a discovery tool for sure and I'm aware that their curation will need to expand." 
He then directly addresses some of the aforementioned criticisms of NFTs. "Just because of the medium and new technology doesn't defeat the purpose of the art or invalidate it," rob says. "I'm sure there were similar reactions when people were first putting out records. There were people who were probably against that too. It's weird to see it from other artists too."  
GLOWSTONE seems to be well aware of their position and criticism, but also to believe that the stigma surrounding NFTs will wane. 
Madi has hope for web3, though, saying "I've been keeping an eye on Solana, Audius, and more environmentally friendly aspects of blockchain technology. The environmentally sound version of cryptocurrency (Ethereum 2.0) is something I check in on frequently." Ethereum 2.0, proposed last year, promises to be 99% greener than any current bitcoin technology. So far, developers have yet to announce a launch date. 
With everything they've been through together, this match seems like a no-brainer. MADI remarks that there are boundless ways their creative relationship has been a success. "Rob is super intentional in his work," she says. "It's both simplistic and deliberate. This is crucial for me to tell stories in my own music." 
After a few minutes, Rob has his own answer, carefully put together. "Especially in the electronic world," he says, "you just look for a topliner to sing on your EDM track, you're not doing it for much more. There's a disconnect, I think. Working with MADI offers more."
"I came up on Soundcloud but didn't really fit into the festival scene," he continues. "I'd work on so much stuff, and I've always really wanted to go in with a vocalist. Madi is also a brilliant producer, and we both encourage each other and push each other to do better, explore, and be better."
Indeed, the pair seem to work off each other extremely well, and share that they might be switching roles (producer and singer) on several upcoming GLOWSTONE tracks.
"We have so many dope ideas for GLOWSTONE" rob says excitedly. "Shows, a new live setup, communal aspects, how we can give back to fans, and of course some songs that we can't wait to roll out too. The NFT space has given us a place to exist as artists and make a substantial income that has nothing to do with the traditional music industry. That's beyond exciting too."
There's a deep well of hope in his eyes as he says this. 
Fittingly, MADI jumps in. "We're artists trying to get art into the world," she says. And despite a whirl of controversy, years of betrayal by an unforgiving industry, malignant peers, and mental health struggles, those words still ring true.
Listen to GLOWSTONE's lead singles 'Heads' and 'Lights Off' now and find GLOWSTONE on your preferred streaming service here.