Hydraulix & Rickyxsan Reunite In Mind-Melting 'ZONED'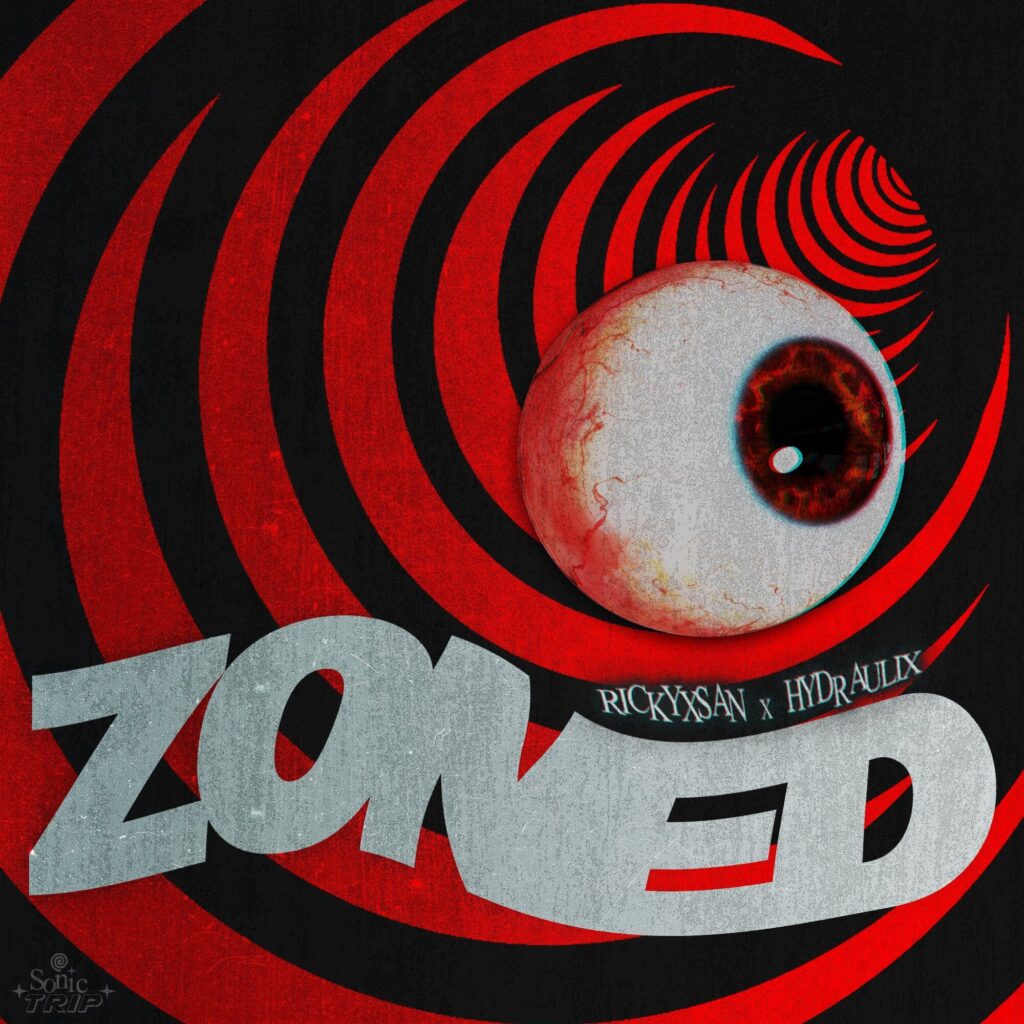 Over the years, Hydraulix and Rickyxsan have displayed an undeniable chemistry in their productions. From 'Sleep' to 'UNDRGRND' to 'STOOPID,' the pair of artists often join forces to create wild, eccentric tunes that blur the lines between dubstep and trap.
Rickyxsan has been relatively inactive as of late, with his latest track coming over 18 months ago. Nonetheless, in his r/trap AMA yesterday, he said, "happy to be back, I missed it all! can't wait for you to hear the new shit I have planned for the year!" We couldn't be more stoked to enter a new age of Rickyxsan, and with that, we welcome Sonic Trip, the artist's new label.
Sonic Trip's first release, 'ZONED,' sees the LA-based artist jump into 2022 with further proof of the pristine workflow that he shares with Hydraulix. With the latter artist coming off his monumental Imposter Syndrome LP,  there is no better way to return to singles than with his trustee friend. 'ZONED' is sinister in its opening and filled with futuristic effects that hint at the madness that follows. A quick transition leads listeners to the quintessential bass contortions that are omnipresent in both producers' signatures, again fusing elements from different genres to create a mind-melting concoction. Equally quirky as it is heavy, 'ZONED' demonstrates that Rickyxsan has not lost his touch, and that Hydraulix is a consistent force in the bass scene. Don't miss it below.