HOUNDTRACK Spreads Awareness With 'Ghostly Lives' EP – FUXWITHIT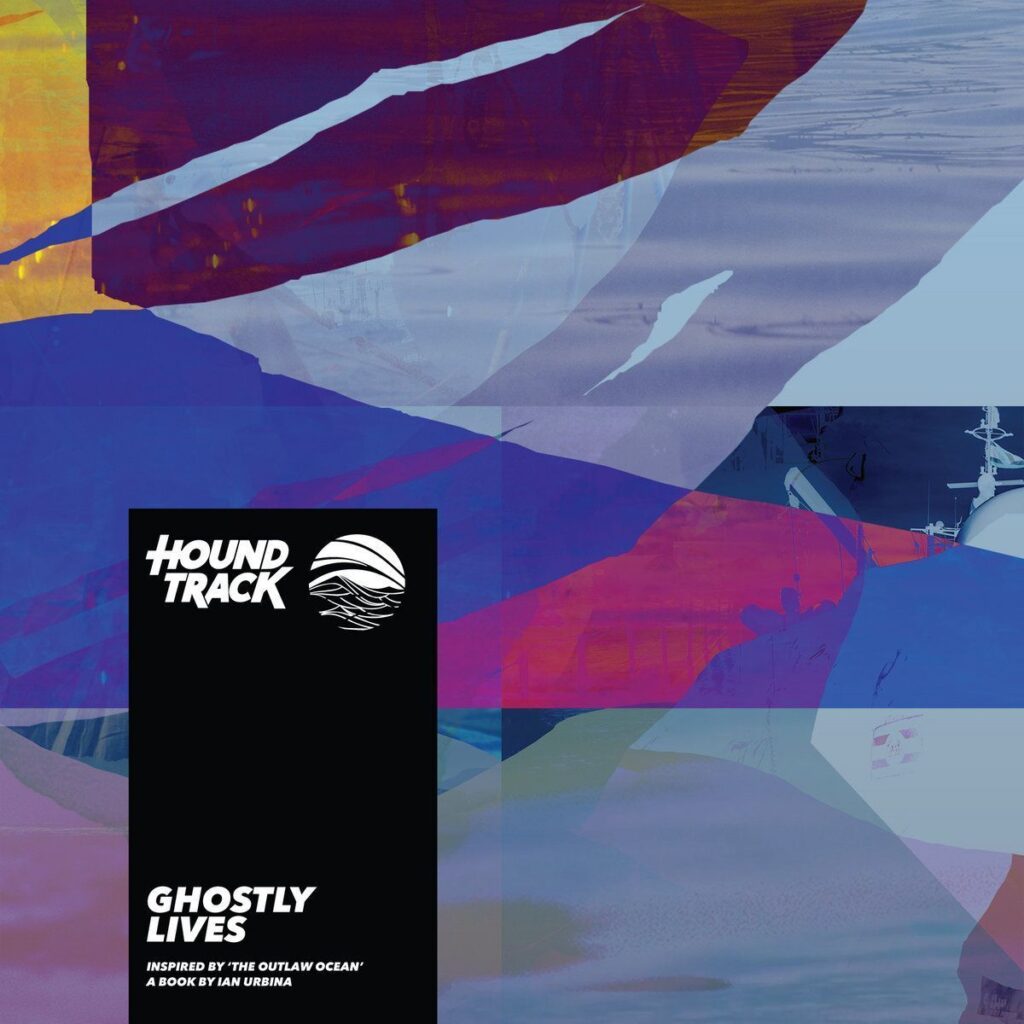 If there was a time to speak up about important issues, it's now. And HOUNDTRACK does it in a beautiful and powerful way. His Ghostly Lives EP takes an important step needed to support the impactful read, The Outlaw Ocean by Ian Urbina. A story about lawlessness at sea around the world. From illegal overfishing, human slavery and even thievery of ships, the book gives the ocean and the abused workers a voice. Sharing unfortunate experiences and terrible occurrences.
In the 5 years at sea reporting, Urbina developed an audio library. A diverse selection of textured and rhythmic sounds like machine-gun fire and chanting captive deckhands on the South China Sea. Then musicians from around the world take those samples and create a piece of their own. Raising awareness about the serious need to protect this offshore realm and the millions who work out there. While also trying to capture the emotions from the sea itself. It's a unique and heartfelt experience for both the listener and the musicians creating their works of art.
This is what the artist had to say in regards to creating this EP and what it meant to him.
Until being exposed to The Outlaw Ocean, I had never heard of anything like this. Most people I spoke with hadn't either. This book and Ian's reporting opened my eyes to a portion of humanity mostly ignored by the Western world and showed me a way of life so brutal and different from my own. It's a powerful body of work that's capable of inspiring people to enact change, big or small.

Like a journalist, an artist also has the ability to shine a light on issues that would otherwise go ignored by bringing stories to life. With this project, I felt compelled to portray the toil and suffering of enslaved crewmates — a sense of forlorn aggression, an urgent but lonely chaos found in few other circumstances. I had a specific story and crewmate in mind for each song I crafted and with it, a distinct set of emotions. Eril Andrade's story was one that impacted me deeply. A man who needed work like anyone else, but with far fewer opportunities, his life was lost the moment he stepped foot on a fishing boat. As a small tribute to his memory, I dedicated my track, "Voiceless," to him and his plight. I hope that I, along with the other artists on this music project, can create an awareness for the sake of workers like Eril.
-HOUNDTRACK
The Ghostly Lives EP is heart wrenching as well as gorgeous and lush. Each song holds something dear and lovable. Creating feelings you will never forget. The first track he opens up with is 'Voiceless.' Dedicated to Eril Andrade, this piece honors his spirit in many ways. From the textured introduction, to the glitchy and spaced out chorus. You can hear and feel the emotions running through HOUNDTRACK's mind when creating this one. The active percussion keeps it flowing. Transporting the listener into the sea, exploring its beauty and terrors.
Next up is 'Ghostly Lives.' Being the namesake for the project, HOUNDTRACK wastes no time in giving it his all. The soft future bass chords mixed with the incredible sea life sounds grasps the listener's attention and soul. Creating a purpose to keep fighting and never giving up. The impressive arrangement and sense of awe takes your breath away.
Finally, he takes a bow with 'Lang's Escape.' A faster paced piece. With glitch filled percussion to keep the listener's attention and time. Exploring new realms within the depths of the ocean floor. While taming a spaced out environment. Every second contains a special sound surprise. Waiting to be heard and noticed. Creating a heavy soundscape vibe. Then leaving us off with an airy and majestic piano solo. A gorgeous way to end this journey.
No words can describe how deep and meaningful this project is. Honoring those workers and overall sea life through sound and rhythm makes this EP one of the most memorable in recent time. If you have a couple of minutes to spare, we highly suggest listening to his interpretation of The Outlaw Ocean.