Headie One Drops Genre Defining Album 'EDNA' – FUXWITHIT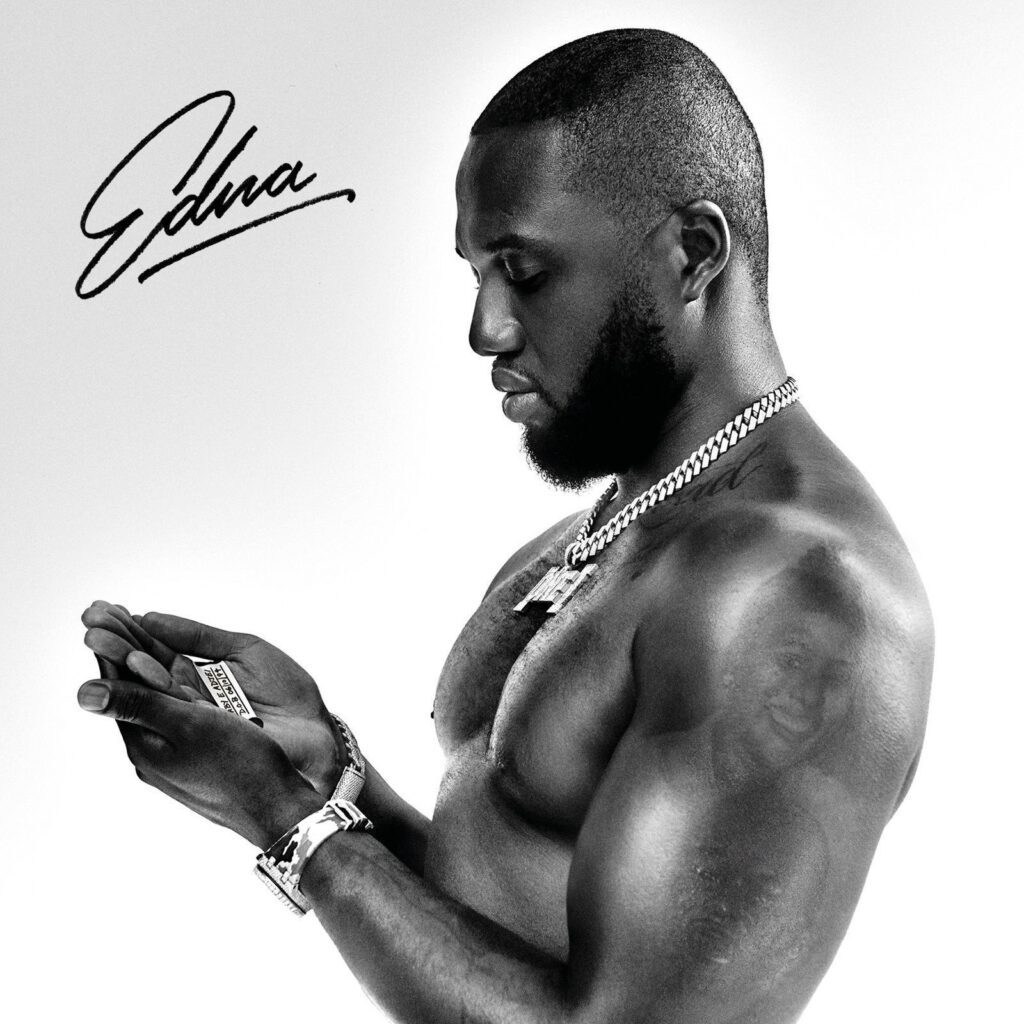 Headie One has just dropped what may be the UK album of the year… in October. Fans who have been highly anticipating EDNA the new album by one of Drill's finest, will not be disappointed. This project is refined excellence and has every claim to be UK album of the year. With so many greats to compare to, there's a reason why Headie kept this one waiting, fine tuning every angle of the album until it was a rounded masterpiece and he's achieved exactly that. On its way to his first UK Number 1 Album, it's set to break records for the artist and rightfully so. Here's a breakdown of some of the stand out tracks… of which there's many.
'Teach Me' kicks off the album in Headie's classic 'Ad-Lib' style based flow. When the kick finally hits, the hype is already flowing through your veins. Throwing in his differing styles of vocal, tailing off some of his fast deliveries with a sung melody fits perfectly on this song with lyrics that feel heartfelt. Lyrics that feel like Headie took his time writing them, with nothing rushed. Every couple of bars you catch a gem like "they said that I couldn't, took away the N, T and Apostrophe" which fits so nicely in the flow of the song. A great way to start off the album, showcasing Headie's vast talent.
'Bumpy Ride' features M Huncho, who also recently has had plenty of success alongside the likes of Dutchavelli. Headie made a great call bring him onto this style of beat, it's perfect for him to smash the chorus. This short and sweet track is a hit. Headie rhymes his whole second verse with the same structure, proving how good he is with his wordplay and when Huncho comes in you want to drop the top and raise the roof. This is definitely a track that could hit the charts as a single.
'Triple Science' follows in a more classic to Headie One way. The Drill beat's sub is wobbling and gliding all over the place, the reversed melody has a great hook and Headie is spitting at 100mph. If you haven't got a screw face listening to this track's chorus alone then you've not got the track loud enough. As well as being a hard tune, the track would be an autobiography if you read the lyrics without any beat to them. Headie's storytelling and lyrical content is effortless on a beat that most rappers would just write a catchy chorus to and be done with it. This is class.
'The Light' has a similar feel to 'Triple Science' and the 'Only You Freestyle' with Drake in terms of beat and flow. However Headie leaves room for the atmosphere of the track, especially on the chorus. "My X on my back, is only cause I'm in off white." Every lyric stands out from the rest which isn't necessarily something Headie does all too often given his ability to spit fast in different rhythms but with this track it just feels right to. More excellence.
'Princess Cuts' is one of the few mainstream tracks, along with the aptly titled 'Mainstream', 'You/Me', 'Everything Nice' and 'Cold'. Out of the bunch, it feels like the one most likely to hit the masses in the right way, possibly because of the collaboration that has worked so well before. Young T and Bugsey's smash global hit 'Dont Rush' featured Headie and now its time to repay the favour. This is a big hit and the duo nail the chorus. Definitely one for the clubs.
'Hear No Evil' may be the most anticipated track since the track list came out. With a Future feature, it could have been a short finesse from the massive star, but this feels like a proper collaboration. Future delivers, but Headie may even outshine him. Headie's differing vocal styles over the beat intertwine so beautifully and Future adds that classy touch in a way that brings this whole song together. One of the best songs on the album.
'Try Me' is not the first time we've heard Skepta and Headie collab but this track was definitely saved for a reason. First of all, this may be one of the best Skepta verses in a long while. Secondly, this beat is incredibly dark and interesting, appealing to a wide range of audiences including none other than Kevin Durant who said 'they left earth'. Thirdly, it's Headie. He doesn't miss at this point.
These tracks are just touching on the surface of how great the album actually is. 'F U Pay Me' is a quirky beat with an amazing feature from Ivorian Doll who is set to do big things this year and Aitch goes back to back with Headie in a battle of the lyrics which too close to call. 'Therapy' is a beautiful release of emotions from Headie that we haven't really seen before as well. Top to bottom this album is a smash and deserves every bit of success it gains. It could really define the shape and sound of UK rap for the foreseeable future. Thank you Headie.