Step Into The Mind of Subtronics With His Latest 'String Theory' EP – FUXWITHIT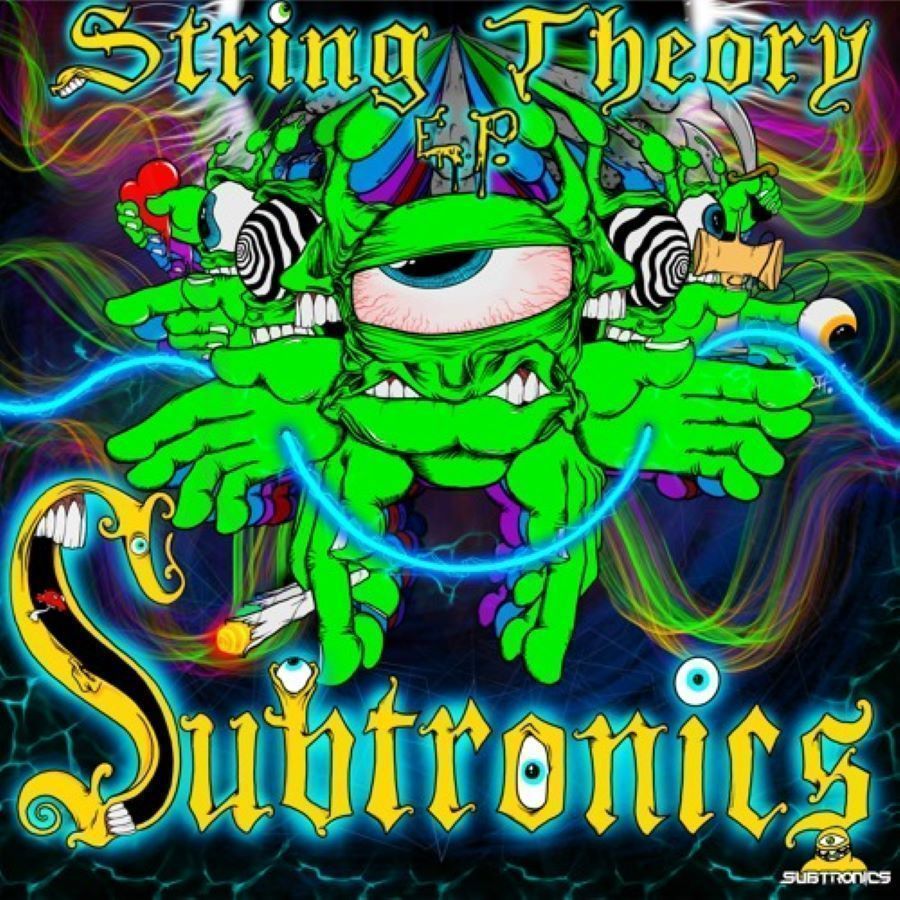 The Philadelphian cyclops Jesse Kardon, otherwise known as Subtronics just dropped off perhaps his most refined work yet with the String Theory EP. Throughout quarantine Kardon has steadily looked for ways to stay involved with fans while also being able to push his skills further as an artist. String Theory is absolutely a testament to the level ups Subtronics has gained over the last few months. His attentions to detail within his sound design has only excelled as it is guaranteed you would be able to pick out a Subtronics track if it were grouped in with other artists. String Theory embodies seven tracks, two of which are collaborations featuring Wooli and Kompany respectively.
On this EP, each track flows seamlessly into the next, making for a truly unique and cohesive listening experience. Out of the seven tracks, one in particular stood out to me being 'Professor Chaos'. The reason this one grabbed my attention so hard is because it is the furthest away from sounding like Subtronics while still maintaining his sound, in an odd contrasting fashion. Kardon steps away from the heavy riddim infused dubstep to slow things down to a deep and dark pace. However, each track has blow me away and this entire EP is worthy of tossing on repeat. Listen below and get lost in the mind of Subtronics with String Theory out now via .Cyclops Recordings.