Guest Mix + Interview – ZCR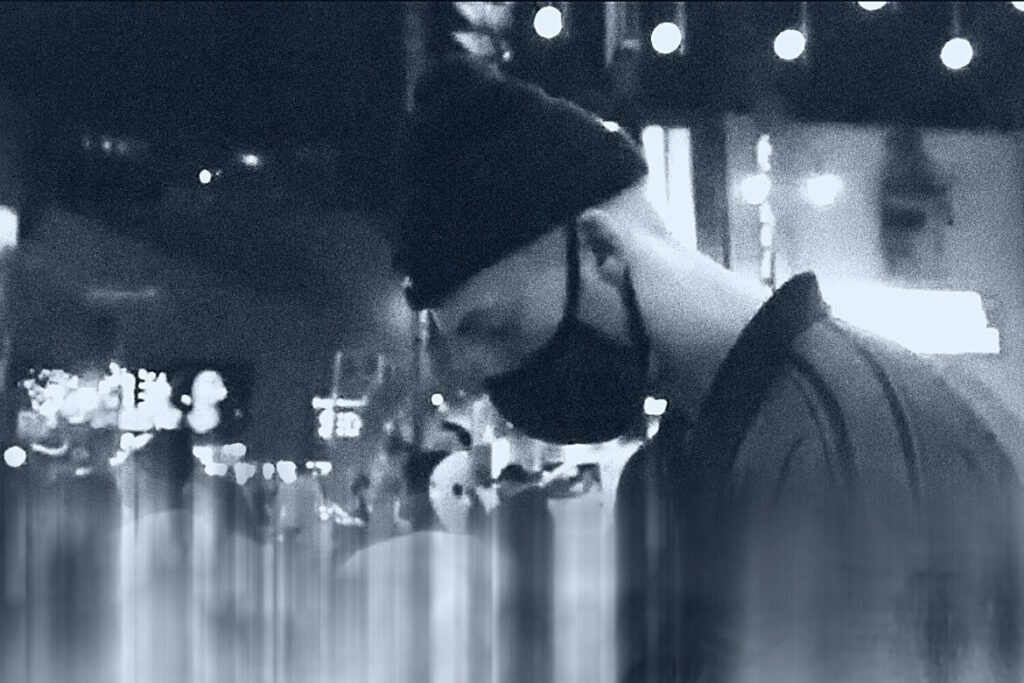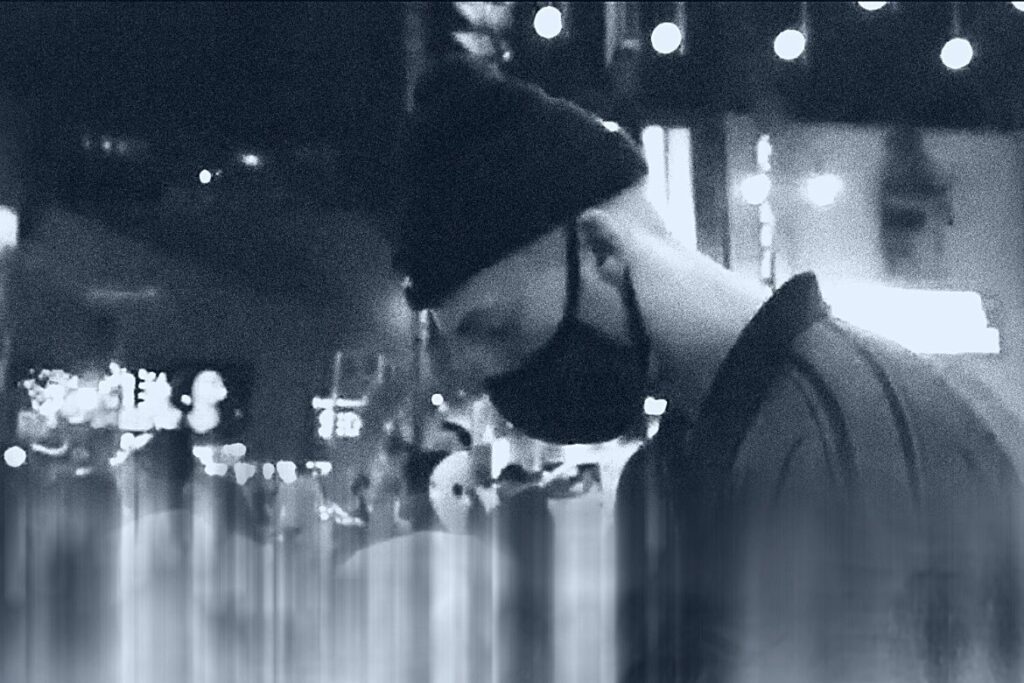 If you're an underground trap fan chances are you're familiar with ZCR. The producer has been a mainstay in the scene, heating up SoundCloud with a wide array of originals and bootlegs. After landing a variety of tracks in FUXWITHITFRIDAYS we had the pleasure of premiering 'AKOBAI' back in 2019, as well as featuring his collab alongside GURF, and his latest EP on our site late last year. With a heavily hip-hop-leaning sound that packs heavy bass and aggressive production it's no surprise that ZCR has landed releases on labels like Space Yacht, Alter/Ego, Partica Artist Group, Sus Collective, and more.
Today we have the pleasure of ZCR joining us for a brand new guest mix + interview. The mix fittingly swerves between trap, bass, and rap, for an in-your-face 30 minutes of heat. Our interview highlights his favourite spots in LA, his love for flips, how being a visual designer impacts his music, designing jewelry for the Superbowl and Drake, what's next, and more. Dive in below.
Tell us about the mix you put together. What's this the soundtrack for?
This mix is a way to introduce myself and show my free-format style. Imagine riding around with me on a summer day in my 2007 Pontiac Vibe. 30 minutes no AC, windows up, stereos at max volume – this is pretty much what you would hear.
Were you born and raised in LA? What are your favorite spots in the city?
No, I grew up in a small town outside of Syracuse, NY. I've been living out here for about 5 years though. I live in Ktown so probably Shatto Lanes, Boo's Philly Cheesesteaks, Road to Seoul, and HMS Bounty.
Your catalog certainly features no shortage of bangers. What are the key ingredients in a signature ZCR heater?
Definitely loud 808, metallic percussion, heavy-handed drums, distorted synths, and my tag, are some that come to mind.
Flips and edits seem to be becoming a bit of a lost art but you've been dropping some incredible ones. What drives you to remix a track?
I've needed ways to keep producing fun these days and flips have been one. Also I noticed how exciting it is for a listener to hear a well-known song taken in a new direction. Whether it's a nostalgic trap song, or a popular song from the 2000's. They can be a bit more digestible for new listeners and a fun tool for DJ's.
You're both a producer and visual designer. How do the two complement each other?
It's not something I've really thought of before. I think design and production both require similar elements in the creation process: storytelling, balance, movement, mood, contrast, etc.. My art frequently utilizes empty space, which is something I've learned to take into production. Utilizing silence, or having the absence of a note is just as, if not more powerful than having one.
Do visual ideas you have ever inspire musical ideas?
Definitely, I actually made the art for my debut EP, "Is There No One Else" before making most of the tracks on the final version. I think it kind of helped me narrow down the mood/sonics of the project.
I saw on Twitter you also design jewelry as your day job. How did that come to be? What's the wildest piece you've ever done?
Yeah it was pretty random, I have a BFA in Graphic Design and was applying for every entry-level job imaginable when I got to LA. Ended up going through the interview process with JBH and have been working there since. I've designed a lot of wild stuff. From NBA Finals/Super Bowl Championship rings for teams like: LA Lakers, GS Warriors, Milwaukee Bucks, Tampa Bay Buccaneers. To Drake's diamond iphone case, or a diamond & gold ring that functions as a lighter. I've even designed random shit like a 3D penis pendant and a 4-finger ring that reads "C*NT" in an elegant cursive font.
What's the most recent album that's been stuck on repeat for you? What keeps you coming back to it?
It's hard to pick but probably Corbin – ghost with skin and not scared enough by Bobby Raps. The emotive quality from their vocals is something that's really connected with me. Great beat selection and their dark rnb/trap mixture definitely keeps me coming back. Plus, they have such a signature style that's so distinct and kind of mirror one another. I remember listening to XanaX Damage by Future, thinking "Damn, this sounds just like Bobby Raps" – finding later that he co-wrote and produced it.
What does a perfect day look like to you?
Probably do something active (basketball, workout, hike,) make one piece of music (beat, flip, original), drink some light beer and hang with my dogs.
What should fans expect from you in the near future?
More rap placements with my guys Kamiyada, Trippythakid, Bambi, & MNS members. I'll be rolling out music videos for original songs, a bunch of flips and edits. I'm really trying to flood the market this year.
TRACKLIST:
INTRO
ZCR – ID
ZCR – FLIP ID
WILLIAM CROOKS – PROBLEM! ft. COOKIE
KLINK – JUMPOUT ft. KATTIE
L0W POLY – RAVE TOOL 64
COUSIN STIZZ – PERFECT ft. CITY GIRLS
KAZANTZAKIS – JUNGLE
MEGAN THEE STALLION – THOT SHIT (IPON REMIX)
KAMIYADA+ – ID (prod. ZCR)
IVY LAB – KI-TECH
[MTG] – VUKA7RON (2099)
STELMAKH – BONJOUR
LVL. 4 x MR. CARMACK – RUN IT
ZCR – ID
HUDMO – FURNACE LOOP (MONTELL2099 REMIX) /// ZCR FLIP
QL1X – ID
ICEPEAK – THIS WORLD IS SICK (ONUMI REMIX)
SHANGHAI DOOM – PLATINUM ARTIST
FUKKIT x DUTCHMAN – READY OR NOT
1504 MUTE BABY – TOPIC
DILIP – AWESOME
BAILO – BUST
X&G – HITIT
TWERL x AVANCE – SPACE RAVE
ZCR – ID
DINK x KUREI x GURF – FITTIN
CHIEF KEEF – BITCH WHERE
PORTER ROBINSON – WIND TEMPOS (FORMER HERO EDIT)
MURA MASA – BBYCAKES (Ft. ShyGirl, LIL UZI) (LEEMZ BOOTLEG)
KLINK – THE BROWN STAINS OF DARKEESE LATIFAH FLIP
IVY LAB – ORANGE
VEXX – UFF w/ ARMIN
JAWNS – PSYCHO
SWERZIE – GASOLINA REMIX
KAISER – GET LOW