Guest Mix + Interview – tices – FUXWITHIT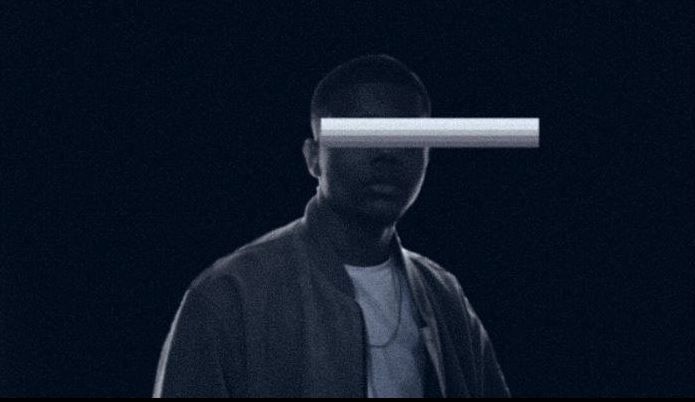 French beatmakers are slowly taking over the scene and at the helm of this movement is Strasbourg-based tices. His debut album SLIDE released almost a year ago to this date is all the proof one needs to get a grasp of tices' innate production skills, swaying between lofty, vocal-driven melodic pieces and steadily knocking beats offering a relentless punch. Despite being relatively quiet since the album, tices has been hard at work exploring different facets of his artistic skills, recently working alongside more vocalists and rappers from his native country and beyond.
We had the extreme honour of connecting with tices to discuss everything from his origins, to his inspirations, to who he thinks are the biggest rising talents in the game. In addition, we've been graced with a 48-minute guest mix perfectly tailored to the FUXWITHIT audience, boasting a plethora of trap, hip hop and future beat from a wide array of French talent. Dive in below.
Tell us about the origins of tices. Your earliest work on SoundCloud dates back to 2017, but we have a feeling you've been producing for much longer than that. When did you start producing and what got you into it initially?
I've been producing for about 7 years as I started back in 2013, you can find my earlier works on YouTube but as another alias. I started going on SoundCloud around 2014 and started releasing songs at that time but I deleted those old songs that I think doesn't match with what I do now. I started producing when a friend talked to me about FL Studio when I just ordered a piano keyboard. I didn't know what it was but I had to give it a shot. You know the rest!
You seem to be very akin to the rap scene. Who are your favourite rappers? We'd love to know who has shaped your sound, whether they rap in English or in French.
I've been falling in love with rap music since my high school years. I was listening a lot to Kanye West, Drake, Future, Kendrick Lamar, etc… but at that time I was also a lot into electronic trap music so I'd say at first a lot of experimental artists shaped my sound like Troyboi, Medasin, then Decap, etc… then I started involving myself into a lot of hip hop/rap music. I'm still inspired by those people I've added more to my list (Rascal, Monte Booker, Kenny Beats, Timbaland…).
You've been sharing the work of Sika Deva, for whom you often produce, quite a bit on Twitter recently. How did you two link up? Is there a bigger project than daily Twitter verses in the works between the two of you?
We linked up about a year ago, thanks to Sebjin. Since the time we first met, we haven't stop working together and 80% of my work now is with him. I've participated a lot to his daily music on social medias but we're planning to do some big projects for him!
Do you produce for any other vocalists? If so, who? Additionally, if you could collaborate with one vocalist, who would it be and why?
Since I've been a lot into the rap scene for a bit, I've worked and I'm still currently working with several artists. Most of them are French but still speak English like Sika Deva, The Venice, and much more… I've been producing for Moka Boka, a rapper from Belgium, and ePP, a rapper from Portland.
Along the same lines, there are a ton of promising French producers putting out quality beats. Who are some of your favourite producers at the moment?
There's a ton of promising French producer that I love and most of the producers I love the most are my friends and I'm really grateful to have them as a big community so we evolve together with quality music! My favourite French producers at the moment are enfnt, N U M E R O 13, ELK, Har2nok… Among those who are not French, my favourite producers would be Decap, Rascal, Timbaland, Kenny Beats.
Last year, you released your first full length project, Slide. What did putting out this project mean to you? Why did you decide to put out a full album, instead of singles or EPs as those seem to be more common nowadays.
I wanted to create something huge for me. A summary of everything I could've done and loved during my journey in the music industry until this moment. This is why you can see a bit of genres involved in an album that long instead of singles or EPs. This project means a lot for me since it shows the music I used to do for most of the years I did as a producer.
Despite sharing WIPs regularly on Twitter, you've only released two tracks since your album. That must mean you've been hard at work, so what's in store for the rest of 2020?
As I said before, I've been seeking a lot for the rap scene. I've been producing less beats for myself and more for vocalist artists. I've also met Sika Deva, who is one of the people I work with the most. I'm producing for him a lot and you'll see me on a lot of his next songs! I'm also working on personal projects but really different from what I'm used to releasing!
Aside from music and sharing memes on Twitter, what keeps you busy, especially during the lockdown?
As you said, music and sharing memes on Twitter represents basically a lot of my time during the lockdown. I haven't been doing much more apart from playing loads of games.
Run us through your mix. What vibe were you trying to create when putting it together?
I love the big French community that we built around music. I tried to share as much as we, French producers, can make through an eclectic mix with a lot of genres involved, enjoy!
Tracklist:
Sika Deva – Gling
zeyn madj & N U M E R O 13 – Veal
DECAP – ON MY WAVE (w/ Oh Gosh Leotus & HXRY)
ZUPEKTASE – VOWL SAMPLE CHALLENGE VOL.2
sebjin ⛓ – ANIMΛ ft. Capshun
D0d – Blossom
aprovoli – zodivk – earfquake (+) (aprovoli remix)
enfnt – theory
ELK – madness!
AP11 – cabrón
Sika Deva – Senorita (UNRELEASED)
tices – the same w.rookie (UNRELEASED)
Raaji – SLOTH w/nntnfgo
madj – surprise 2 (feat. OrangeBoy & L'indécis)
Floyd – MELTED
tices – ID (UNRELEASED)
tices – together
N U M E R O 1 3 – DIAMOND +OHGODDC
Aerds – Deadline
morphée. & Aeiko – Get To You
anbuu – Apricate w/ goosetaf