Guest Mix + Interview – KUMO Collective – FUXWITHIT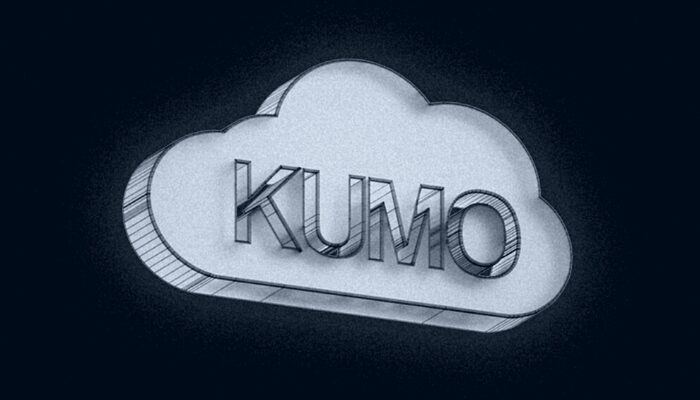 There's no shortage of underground labels and artist collectives in the electronic music space. It takes a lot to truly standout but with consistently impressive releases, a knack for curation and the right mindset, KUMO Collective had been rising above the crowd. With releases that range from Hendrik Joerges to Alkyn, Sofasound and ciro mont, their forward-thinking sound is one that's sure to catch on. With warm days on the horizon we thought it would be the perfect time to have KUMO Collective drop by for a guest mix + interview. The interview touches on their need for existence, their connection to clouds, their first virtual festival and more. As for the mix, it's purely KUMO releases including 4 unreleased IDs. Check both out below.
How's life in Italy right now? I know you were one of the worst hit countries early on in the pandemic. How much has life changed this year?
It is better than months ago. A lot has been done and our hospitals did an amazing job. The problem is that now there is less talk about it on the news and people no longer pay attention; I'm still wearing a mask when I leave the house, but most of the people I see don't.
Honestly I don't know how it will go for those who live off music and events. It's a very critical situation and I hope we, as music community, will manage to find a solution.
What inspired you to create Kumo collective?
everything started about 10 years ago, I have always admired skrillex and watching him doing amazing things as artist and label owner always inspired me; anyway I realized that production wasn't really my path so I got involved in creating my own label; I've always had the dream of having a channel on which I'm able to upload music from other artists I look up to.
Tell us a little bit about your connection to clouds and how they represent your label?
Oh this is fun, KUMO means cloud in Japanese and graphically speaking a cloud is a beautiful element, so we decided to combine the ideas and use the cloud both as name and as logo; a lot of people still think the logo is somehow related to SoundCloud's cloud and this is very funny.
On the other hand, our motto "as free as a cloud" came out spontaneously; since the beginning we wanted to publish quality music on KUMO, without thinking about the market and this concept of being free is perfect to describe our vision.
You just held your first digital music festival. Congratulations! How did it go? What stood out most from the event? Any learnings for the future? Should we expect future installments?
Thank you! I am very happy with how the first edition went, the choice of the artists, the order of the lineup and people having fun in chat made me very happy. It doesn't show but creating a "simple" event like ours took almost a month of work (with all the visuals and art in general); we are very happy to have Francesco as graphic designer, he has been working with KUMO since day 1 and I'm very grateful; he contributed to create KUMO's identity and I will never forget it. As I wrote in the beginning, it was the first edition, so surely there will be others and maybe live after this Covid19 thing.
Last month you tweeted "The next months are gonna be (hopefully) game changing for KUMO." What do you have planned?
We have never talked about it publicly, but I think the time has come and thank you for this question!
KUMO will hopefully level up, we want to start working in a different way, we aim to become a reference label with HUGE releases and a different market plan. Can't say too much right now but you better check on our socials during this summer.
What's something that you wish you knew when you started KUMO?
Honestly? Nothing. All the mistakes we made and all the things we've been through in the past made KUMO what it is today. We have a lot of room to improve but at the same time we want to enjoy the ride. Trusting the process is key.
KUMO is a record label but beside the music it also has a clear aesthetic, a widespread presence on social media platforms and lately the first examples of merchandise. How is your team structured to deal with all this?
KUMO is a team of 6 people, each one has his own task. But don't get me wrong, we usually do brainstorming sessions (at least once a week) to exchange ideas and opinions; I think having a good and trustworthy team is essential. Personally, I am the most frenetic and stubborn (lol) in the group so it is thanks to them if everything seems so functional and complete as a whole.
2020 has been a dark year. Have you been able find some light through it though? (this could be things that have happened with KUMO, changes in your personal life, new perspective, etc.)
Personally 2020 has been good year for me (at least until now haha), I quit bartending to make music my full time job. It was a very difficult choice but I'm really happy now. In the meantime, I started managing two italian artists: fugue and DRVMMER. Also I'm working on the building of my own MGMT agency so yeah, I'm pretty lucky I got to see some light during this awful year.
What should we expect from the mix?
One of the team members is our personal dj haha, he makes all the mixes for KUMO radio shows including this one for FUXWITHIT! We played our releases for the majority so, to those who do not know us, here's KUMO in its final form haha. We played already released music and IDs too so I hope you like the mix!
Tracklist
mybe – everything (ft. jessica)
ID – Better [KUMO Release]
Hendrik Joerges – stressed (ft. 17ad)
Unisoner – Don't Be My Friend
Chgeri – half a glove (feat. WEI)
Inadze – love you
Synergy Sound – Come to Life (feat. LoOF)
xis – 55.5
aliotho – ColderSurface
ciro mont – wrng4me (beuns)
Sofasound – L M N T Feat. Myles Jaeger
ID – Run Away [KUMO Release]
ID – Closer To You [KUMO Release]
amp – as long as
Alkyn – Overthinking
ID – having fun yet? [KUMO Release]
Razlo & Heres – Reflect
faux ivvy – drown with me (glcrs. orchestral version)
faux ivvy – drown with me