Guest Mix + Interview – Hontis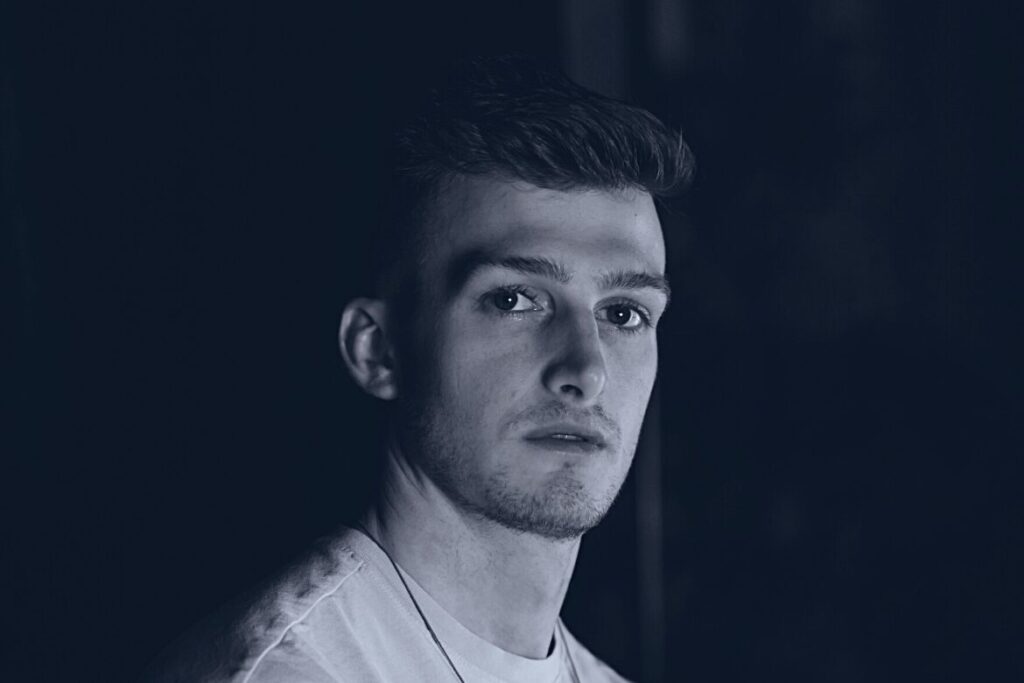 Calgary's Hontis has been bubbling on the low for quite some time. First landing on our radar back in 2019 with his debut Until Your Idols Become Rivals EP, the producer has evolved and grown with each release. From powerful collaborations with Zodiaque, to bangers on PACIFIC EMPIRE, and a heater alongside Acrillics on Tribal Trap, the young talent has proceeded to level up while showcasing his diversity. Balancing a wealth of emotion while still maintaining a hard-hitting energy is no easy feat, but Hontis appears to pull it off with ease. Today we are pleased to showcase what's next for Hontis with an incredible guest mix + interview.
The mix spans nearly an hour and a half and is broken into two parts with two distinct vibes, plus a wealth of unreleased gems. Our interview explores the electronic music scene in Calgary, overrated and underrated Canadian staples, his drive to create, and much more. Catch both below.
Tell us about the mix. Where are you taking listeners on this one?
The first half of this mix is the most recent music I've made, combined with other songs that fit into the style that has inspired me most in the last 4 years. It's a set I wish I could be booked to play. It's music that I wish people were excited to come out and dance to in Calgary, but the scene here is so dubstep-driven.
The second half is a showcase of the underground stuff I'm inspired by, and closer to the older style of trap I used to make. Music I still love listening to but haven't created myself in a while. An opportunity to put on some really dope artists that maybe people haven't heard of (yet).
Toronto and Vancouver seem to dominate the conversation when it comes to Canadian electronic music. What's the scene like in Calgary?
There aren't many places to hear underground music after covid shut so many down, but there are still some people making some really cool shit. Artists like Cerdin are really trying to push the trap wave. We've got Little Snake as well and he's always pushing boundaries and experimenting. There are large dubstep shows that are very popular but don't really showcase the underground.
What are the most overrated and underrated Canadian staples in your opinion?
Hot take, but Tim Horton's is so average in my opinion. 15 years ago it was dope, the donuts were fresh, the food was better. Over the years by becoming a larger corporation that sold out in search of more profit and what's left is this completely average product. I believe it only has success because of nostalgia and people too stubborn to realize how trash it's become.
For underrated, I've heard all dressed chips don't exist elsewhere? Not sure if this is true or not, but if it's Canada specific that is a travesty. They are delicious. All dressed Crispers are my kryptonite.
What drives you to create music?
I don't think there is really one ultimate thing, but more of a combination of a bunch of different smaller things that make it worth it. The top two are probably these though:
1. It's cathartic. I am a pretty reserved person when it comes to spilling my emotions. Music is a way for me to express my emotions without outright speaking about them. Whether that is a good thing or a bad coping mechanism I'm not sure.
2. It's rewarding. Creating something that takes so much time and effort to create and having even just 1 person express enjoyment from it is an incredibly rewarding feeling.
Your releases tend to balance between slow-burning cinematic energy and aggressive and hard-hitting drops. Can you speak to this dichotomy?
Things always have more impact with more contrast. Things can't be loud without silence to compare it to. In some ways I like to try to see just how far that boundary can be pushed. How different can you make the energy of the intro vs the drop and still have it sound like it's part of the same song? I'm still working on this.
Earlier this year, you were tweeting about your love for DnB. Will you be dropping some DnB releases yourself?
I really do love dnb. I have a couple of dnb edits and remixes that I may just put out for fun later this year.
What's the most important thing that you learned recently?
The importance of Vitamin D. It has made a life-changing difference in my anxiety to a degree I wouldn't have thought possible if I hadn't experienced the change myself.
How do you enjoy spending your time outside of music?
I am a gym rat. It helps clear my head, I get to listen to music, and I get to better myself. It's a no-brainer for me.
What are you most excited about in 2022?
All the good music that came out in May probably made my year. Flume, Noisia, Kendrick. All artists that I am deeply inspired by.
Any final words?
Thank you for the opportunity to showcase my music. I've always admired that FUXWITHIT tries to create a platform for those in the underground to thrive. If it weren't for this mix it's possible that some of these tracks would never have been heard. So again, thank you <3
TRACKLIST
HALF 1
Hontis x Zodiaque – ID [FUXWITHIT]
Zeds Dead – i think you're cool (IMANU & Quiet Bison Remix)
Hontis – ID
Hontis ft. stephan Seuper – ID
Camoufly x Sober Rob – From The Start
Hontis – ID
Sola – Agave
Quiet Bison – The tower
Hontis – ID
Hontis – When the Luster Fades
Flume – High Beams ft. Slow Thai
Mirzha – Luv 3020
Sophie – Is it cold in the water? (Yash Bansal Remix)
Herisse – Aquifer x Family Ties (Hontis Edit)
Quiet Bison – Eos
Hontis – ID
Muira – Still Me
Pauline Herr- Selfish (Hontis Remix)
Big Mali – Hey Mali
sumthin sumthin – Aluminum
Hontis – ID
Imanu ft. Kucka – Destiny
Muira – Beta Tape
Hontis x Zodiaque – Stomach Knots ft. Emily Vay
Hontis x Zodiaque – ID
Quiet Bison x Zhu – I Still Sequence You (Hontis Edit)
What So Not – Lone (Hontis bootleg)
Interlude
HALF 2
Hontis x Cerdin – ID
Baaric x CAB – Watch Out
CAB x BLVDE – ID
DVNK – ID (All alone)
Niwo x RAW – ID
Lightyear – ID
Lukav – ID
Cerdin – Oldschool
Baaric – Blow (Hontis Remix)
Cerdin – ID
Simula – Angels
Diplo x Joji – Daylight (Hontis bootleg)
Hontis – ID
Integrate – Lidocaine
Annix x Skantia – Clapper
Document One – Uh huh
Kumarion – Aura