Guest Mix + Interview – Deadcrow – FUXWITHIT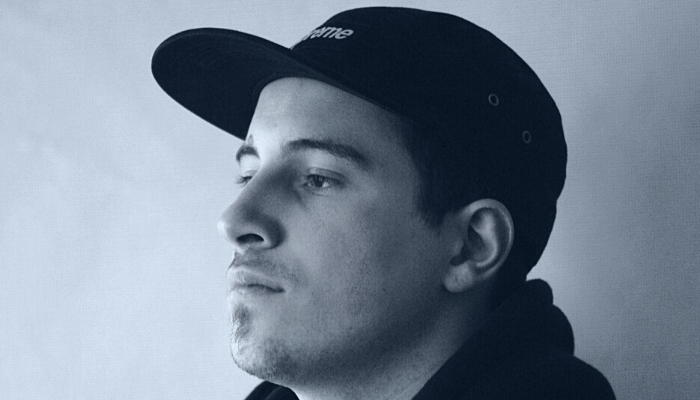 Have you been keeping up with the genre sensation that's been sweeping the nation as of late? If so, you're undoubtedly aware of the swift resurgence of wave music and its throng of heroes galavanting their wildly eccentric, yet simultaneously eclectic, sounds across the span of the globe. One of the brightest champions among the horde of hellacious audio aficionados is none other than Holland's Deadcrow, whose sensational style and palpable prowess has fans pouring in in veritable droves. Dishing-up a scintillating blend of wave, dubstep, and hard dance, he scratches an itch for a broad swathe of genre stans.
His latest release came in the form of a 2-track EP out on RL Grime's Sable Valley imprint, received with raucous applause. Showing nothing but consistency throughout his career, his tracks like 'M.I.N.D.', 'program_Failure,' and 'Viper,' along with his mix for Annie Nightingale on BBC Radio One from several years ago, still all gracefully stand the test of time with unshakeable durability. With his meteoric rise especially in the last 18 months, we felt it would be more than appropriate to tap him for the 150th installment of our guest mix + interview series. In true Deadcrow fashion, he came more than correct, bringing our listeners a monstrous 30-minute guest mix that starts off bassy and gets progressively heavier the further you go down the rabbit hole. Check out the guest mix and full interview for yourself below, we guarantee you won't be disappointed.
You're from Holland! Can you give us a little insight into the electronic music scene there and how it's helped shape you into the person and producer you are today?
Well, the first thing that comes to mind is definitely how big hard dance is over here. Getting into that when I was like 10 ultimately lead me into finding out about other electronic music just through browsing YouTube, as well as wanting to write my own. And aside from that, we have a pretty big drum & bass scene, but house & techno sorta reign supreme when it comes to electronic dance music. We used to have kind of a trap/beats/bass music scene but that was before it all become really huge in the States, so around 2012, back then line ups with people like Eprom and Rustie were pretty common here and that was a really cool time. That period also inspired me to start the Deadcrow project.
Before you became Deadcrow, you produced under the moniker "Black Civic." Can you tell us how you got started with that alias, and what made you make the transition into your current Deadcrow project?
Black Civic actually wasn't before Deadcrow! It was kind of a one-off phonk side project I did while Deadcrow already existed. I've had a few other aliases before Deadcrow though, but I'm gonna leave it to the people reading to find out what those were. Those were mostly dubstep and drum & bass, and then when trap came around in 2012-ish is when I started Deadcrow, which was originally supposed to be a side project too but became my main project very quickly. I wanted it to be a trap/witch house type thing when I started it, but since I realized I wanted to keep this name I try to do everything as Deadcrow.
With so many different outlets to gain inspiration from nowadays, whether it be from sounds you hear throughout daily life, various media, or throughout the long expanse of music progression, where do you find yourself currently drawing inspiration from?
Nowadays I often get inspired by all the old hardstyle I used to listen to, artists like DJ Zany, The Prophet and Technoboy. But I also just get inspired by all the new stuff that comes out weekly, as well as what my friends in the wave scene are making. And of course there's also the occasional movie or video game that inspires me. It's definitely hard for me to put a finger on what is a constant inspiration to me because it always changes. And I like it that way, cause it helps me evolve.
Just last week you put out an insane remix for PRXZM's 'Adrenaline' on the NIGHTMODE remix album! How did you so successfully balance keeping the base song intact while adding heaps of originality and style to truly make the remix your own?
Thank you, I really appreciate that! I think I tried achieving that by making the drop completely my own thing, while using as much of the original stems as I could for the intro, so that it quite literally balances each other out. Being able to use the stems as intro elements was also pretty convenient because then I didn't have to come up with my own hahaha. But yeah, it started with speeding up the vocal to 130 bpm, writing my own melody to it for the drop, and then using the stems as parts for the intro/breakdowns.
You just released a 2-track EP with Sable Valley last month! What went into crafting both 'Fallout' and 'Thera' individually, and what was it like releasing with such a top-tier label?
'Fallout' came about when I tried experimenting with a synthesizer called Razor in NI's Reaktor plugin. I had read on Voltra's Twitter that she uses it for a lot of her production, so I figured I'd like to try as well because her stuff is some of the sickest I've heard. That's how I made the main bass sound in it. The track started out kind of as a dj tool, without a real intro, so to make it stand out as an actual song I made a more cinematic intro, and made a switch-up for the second drop. 'THERA' happened when I wanted to make something with a hardstyle screech as the main sound, but still keep it melodic. I had also been hearing a lot of music where the bass sound had an extra layer on top playing a 7th or a 5th, which also inspired part of the track. And releasing with them was great! It's definitely been one of the proudest moments in my "career," and it has already granted me a lot of cool opportunities. Also, the fact that I've been able to release on the label owned by one of the artists that got me into trap music originally is insane to me. And aside from that the people in the team are great and on top of their shit. Would like to also use this space for a special shout-out to Mace, as he has become a good friend throughout my involvement with Sable Valley.
Not too long ago you had the opportunity to perform for Brownies & Lemonade's Open Aux digital showcase! What was it like working with B+L, and how was the experience overall?
It was sick! I still laugh about how it happened; I had tweeted out that I "wanted to play a BnL event, be it IR or a stream," and within an hour of tweeting that, I got a DM from them saying they wanted to have me on a stream of theirs soon. That was another one of my proudest moments. The stream itself also was bonkers, the lineup was great and the number of viewers was insane. I'm still aching to perform a set like that for an actual crowd though.
Many people find it difficult to gain perspective throughout their individual journeys, forgetting to take the time to revel in their achievements and be proud of the progress they've made. What aids you in taking a step back and properly celebrating your milestones?
Well, whenever something really insanely cool happens, I just give myself the rest of the week off from making music, because I then feel like my work has been worth it, and I'm allowed to take it easy. All though I will also say, I can't go through a week without making any music, so I often still end up writing a song or coming up with an idea. And sometimes there's still stuff left I have to do, so I do try to do that as well. I feel like one of the reasons people can find it difficult to be aware of what they have achieved, is because they look at other people's achievements and it makes them feel small. I used to deal with that a little as well, but I quickly learned that that kind of mindset is pretty counterproductive, and that's also when I started trying to be more proactive about my music career. The most satisfying thing is putting in the work and reaching the goals you have set for yourself, even if they seem like minor achievements. I think that that way, you can basically have something to celebrate and feel good about every week, as long as you actually make things happen. It's literally the corniest shit, but hard, unconditional work really does tend to pay off.
I can imagine you're quite excited about Beatport adding wave as its own genre category on their website! What kind of impact do you think that will have on the genre as a whole?
I think and hope that it will result in other major platforms recognizing it as a genre. The coolest thing would be if we could have some kind of editorial playlist on Spotify and stuff like that. And I think we're getting closer and closer to it!
In our last interview with you in our Wave in 2021 and Beyond feature, you really drove home the point that you wish people wouldn't bicker over the minor semantics when it comes to fitting songs into specific genre labels (i.e. wave or hard-wave). Why do you believe it's important to steer away from those aspects and focus more so on the music itself?
I do think genre labels can be helpful. But in the wave scene, it's just causing a bit of drama which is unnecessary in my opinion. In that sense, I think people should indeed just keep making music instead of complaining about genre names. But at the same time, it also irks me when people misuse the "hardwave" tag because of its popularity, or when people think hardwave is replacing wave, while they can perfectly coexist. The whole thing is just kind of a whirlwind right now because of the momentum the genre is having at the moment.
If you could curate a one-off show with 3 musical artists of any genre from any time in history, who would it be, what would be the order, and why?
Just 3? That's tough. I think I'd do Rustie, into Space Laces, into Noisia. All three of those acts have been huge inspirations, maybe even my biggest inspirations. I think listening to Rustie taught me a lot about song structure and not blowing up a song with hundreds of different elements, but rather having fewer elements and having them all be essential to the song. Space Laces to me is kind of what EDM is in a perfect world, aside from just being sound design, mix and master God. Could say that about Noisia as well, but they also have a very intricate cinematic touch in almost anything they do. I also love their experimentation with time signatures. All three of those acts have done things that still ripple out in electronic music and will probably do forever.
You've posted quite a few clips from racing games on your Twitter lately! Is that your favorite type of videogame genre to play? And which console do you prefer?
Haha yeah! I've been playing racing games my whole life. They're also a big inspiration to me sonically and visually, especially the older games like Need for Speed: Underground 2. I think PC has become my favorite platform to play on, especially since I just got a new beefy rig. On PC there are just so much more possibilities when it comes to which games to play, how you want to play them, and also modding them. At the moment I've been playing a lot of Assetto Corsa with my wheel in which I've been practicing drifting, and it's a lot of fun.
With 2021 seeming to be picking up in a big way lately, do you have any major plans for the rest of the year in terms of releases/shows/or big personal events?
I'm planning some more self-releases with my own artwork and promo assets which is a lot of fun, as well as some cool label releases. There might be some other things in the works too, but I can't really say much about those at the moment.
You put together the 150th edition of our guest mix series for us today! Can you clue our fans into what they should expect, and how you put it all together?
Oh, sick! Well, I guess something along the lines of expecting the unexpected and a cheeky ID would make sense. I went a bit more all out on the dubstep stuff in this mix which was fun! Huge thanks for having me for this.
Tracklist:
1. Silk Road Assassins – Shaded
2. Sim Fane – Bop Battle Six
3. Hudson Mohawke – Vitalize
4. Youngstar – Bongo (Kahn & Neek Remix)
5. Coki – Ransom
6. Chee – Lid On The Squid
7. Leotrix & Aweminus – Cheque This Out
8. Trampa – Generals (ft. Killa P & Vulgatron)
9. Faldren & Sierra Nova – Nuclear Fusion
10. MYSTXRIVL x SOKOS – HEPTAN
11. Klasey Jones & The Wildcatz – HIgh Octane
12. RamonPang – Santoor Unknown
13. IMANU – Whatever It Takes
14. Gentis – Dubplate
15. Hukae – Crummy
16. Spass – Tropical Bass
17. Leotrix – Endless Pain
18. Nitepunk – Absolute Zero
19. Deadcrow – ID
20. Deadcrow – Arrival
21. Myst – Monster
22. idle – two