Guest Mix + Interview – Conrank – FUXWITHIT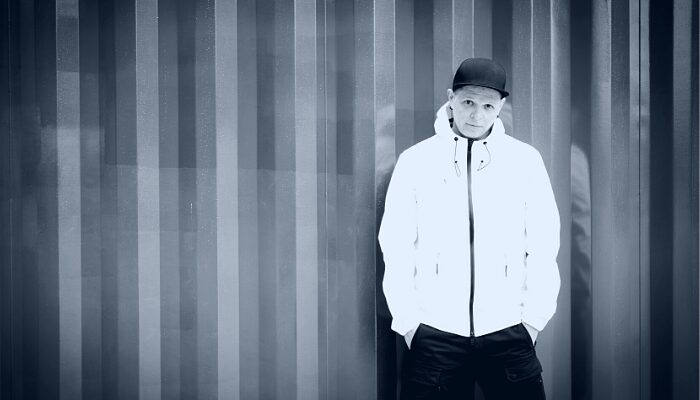 Ok but seriously, WTF is a Conrank? To answer succinctly, a true jack-of-all-audio-trades. Splitting life between the U.K., Shanghai, China, and Los Angeles, this is a man with a sound that literally spans the globe. Fluctuating between soupy bassyness, gritty griminess, and heart-pounding dub, Conrank successfully bridges a diverse array of noise into a cohesive audio experience. Finding a special home at Circus Records in recent years, he's found a place to truly bloom as an artist. He released his latest White Noise Generation EP a few months ago on Wakaan to thunderous applause from a wide array of genre-stans. His latest release, a collab with the legendary KJ Sawka titled 'Sound Burial', continues his tirade of tyrannical works, boasting a preposterous amount of raw energy and excitement. Today, we had the chance to catch up with him about 'Sound Burial', his roots, travels, and much much more, along with him being the 119th installment of our guest mix series with a full 50 minutes of saucy DNB goodness. Check out 'Sound Burial', our full interview, and mix for yourself below!
Your last release 'Sound Burial' with KJ Sawka is absolutely lethal, can you tell us a little about the creative process behind it? 
I wrote the track in Tahoe actually, I was staying with some really close friends, shout out Bianca and Logan… and I was struggling with writers block, I woke up one morning, the sun was shining, and it just started flowing, Everything just seemed to come together without much stress or trouble. Then I was working on some of the drum parts and I was messing with a KJ Sawka sample and we had recently run into each other in Joshua Tree. I hit him up and said, "Hey you wanna jump in on this?" and the rest is history. So happy with this one.
You've made a fan-favorite merch item in the form of several iterations of chopsticks, what gave you the original idea for those?
It just kind of sprung out of nowhere really, me and my missus were sitting down for dinner, she's Chinese and we live in Shanghai off and on, although I'm mostly in the US. I randomly said, "man it would be dope to have some Conrank chopsticks," and she replied, "well, why not, let's make some".. I made some really simple ones, I think 50 sets and I gave them to people who came and did pre-show noodle meet ups on the tour, and people loved them. I kept getting messages asking when I was going to make more, so I invested a bit more time and money and made some really dope ones. I only do 100/200 at a time maximum, and they always sell out. I have a few left of the latest batch so be quick and you might be able to nab a pair 🙂
Not a ton of people know this, but you initially started out touring Europe as a beatboxer! How was the transition switching to electronic productions from that, and what made you stick with production longer?
It was quite a slow transition, I stopped beatboxing and didn't really start producing for another few years, so it was more of a stop and start than a transition I suppose, but yeah I get so much more from making and playing music out than I did from beatboxing, as much as I love it and appreciate beatboxers out there, it just wasn't for me.
Living in both Shanghai and LA, you get to experience two very different locales and cultures. Can you touch a bit on each area and the influences they play on you?
I've always said whether you know it or not your surroundings have a huge influence on you. Usually you don't have any idea, but the buildings you see, the weather, the people you meet they all effect your creative output without question. The sunshine in LA always helps me, and I love the general vibe in California. You can't not love it. Shanghai has incredible food, that helps me when I'm over here, and there's a buzz about this city, it's happening, 24/7. But yeah the cultures are so different, a lot of the time though I'll start a tune on the road or generally in the US, and finish it in my studio in Shanghai. I feel like I'm more in work mode in Shanghai,Ii spend so much time in my dark studio. So maybe I can put it like this, I get the inspiration to start a track in the US and the inspiration to finish it in China lol.
You recently held a livestream event called "Rankfest" that got rave reviews from all that watched. What went into making an event like that come about, and do you think we'll see another happen again soon?
Firstly it was really fun… but it was a HUGE amount of work. Add to that Dj'ing for 5hrs, with friends pouring vodka in my cup every 5 minutes.. lol. The hardest part was making sure I didn't mess up too badly, and doing my first ever bass house set was interesting. I really enjoyed it, it's so weird playing to no one, but knowing a bunch of people are watching, weird feeling. … I had a massive amount of help from my TM Pete who kinda organized everything stateside. I definitely want to do one again, but it won't be until i finally get to my new country of residence (France).. if I can get there, as my flights keep getting cancelled.
With such a diverse background and a sound that knows no borders, you've gotten to perform at an abundance of different clubs and festivals around the world. Can you touch on a few of your favorite venues, and some of your most memorable stories?
There's been some amazing places, there's a spot called Vervo near the Himalayas that I love, in Kunming, China, the crowd there is absolutely amazing. I've played 4hr dub sets there with Illaman on the mic and the energy never faltered. I love that place so much. One of my other favorite memories in the US was playing at Ogden Theatre in Denver. The place sold out and I walked on and the crowd roared and i honestly broke down inside. I find those kind of situations just overpowering, I have to fight so hard to not burst into tears right there and then. The vibe was so beautiful, and the crowds were so incredible. I love Denver so much. To be honest I just love playing in the US, every state every city has a vibe and an energy, everyone shows me so much love. Can't thank the promoters, fans, friends and everyone elevating the scene around the US, Canada, and the world.
Outside of music, what have you been doing to stay occupied during quarantine?
I've been learning French, and making pizza, actually I'm doing a "Ranky's Pizza" popup in Shanghai next month at a friends restaurant called Bull & Claw. Super hyped on that, gonna be bumping dope hip-hop on the system and making pizza's all night, can't wait.
What's next for Conrank? Any upcoming music or livestreams on the horizon?
So much music on the way… so so much, been working really hard on the new stuff, cannot wait for everyone to hear, as for livestreams, keep an eye out for announcements! 🙂
Tracklist:
Lenzman – Open Page ft. Riya
Calyx & Teebee – Elevate This Sound
MAV – Skylines (Bungle Remix)
Phase – Skylines
Chris.SU – Together In The Night ft. Mira
Apex – Space Between ft. Ayah
Danny Byrd – Gold Rush ft. Brookes Brothers
Nexus & Tight – Prism
Zero T – Roxy Music
LSB – Melrose
Hugh Hardie – Nightingale
DRS – The View ft. Tyler Daley (Calibre Remix)
Etherwood – Amen Roadtrip