Guest Mix + Interview – Chris Dogzout – FUXWITHIT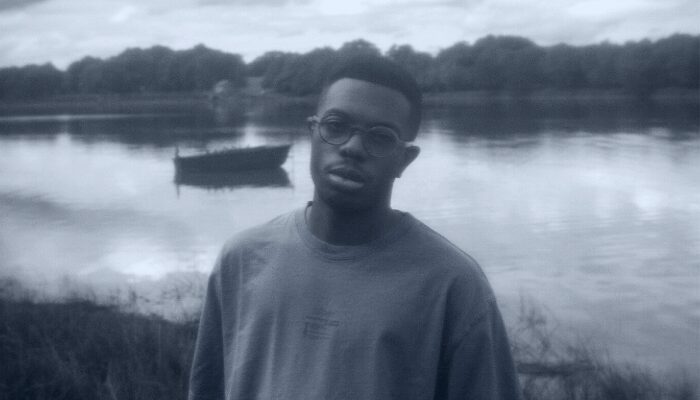 France continues to be a beacon shining bright, bringing us a steady stream of incredible producers. Their latest export to catch our ear is Chris Dogzout. He made his mark by kicking off Quality Goods Records' Quality Vibes series alongside ELK with 'Omelet' earlier this year. Since then he's proceeded to impress with stellar releases like 'Nightfall' and 'Sachita'. Finding the perfect balance between bounce, knock, emotion and groove, his music is infectious and undeniable dope. Chris Dogzout's signature is on full display in his brand new guest mix! He blesses us with a number of unreleased tracks plus music from Foolie $urfin, Losco x LYNY, tapecut, UZ and more. We also caught up for a quick interview to help you get familiar with this promising new talent. Check both below.
What should fans expect from the mix? If it were a film what would the tagline be?
They will find unreleased tracks and my favorite tracks of the moment.
Film : « Whiplash » My slogan : Never stop working.
I read that you grew up in a musical family. What's your favorite music related memory from when you were growing up?
I was in Guadeloupe with my father and my bassist cousin who performed for a concert. I was 12 years old, when I returned to France I wanted to become a bassist.
How has your relationship with music evolved as you've matured?
I listen to a lot of jazz in college, I was part of several group projects (metal, reggae, funk fusion). In high school I started to listen to more rap, R&B, bass music, electro, I was really closed in this delirium, always practicing jazz. Today I really listen to a lot of different styles and learn to appreciate new flavors like food.
Are you born and raised in France? Do you ever see yourself living anywhere else?
Yes, I grew up in Choisy-le-Roi in the Parisian suburbs. I would like to go to Canada. My manager is there and it makes me want to change my place of life.
What drew you to the future beats sound? What do you enjoy most about creating within it?
I was drawn to artists like TroyBoi, Sam Gellaitry, Mr. Carmack, UZ, TNGHT.
I have the freedom that we can have as a producer, there is no real limit, we can fully exploit the technique.
France seems to be stacked with incredible future beat talent. What's the connection between the country and the sound?
There is indeed a lot of future beats talent in France! For me, the connection is international, it's a very strong movement that is taking hold in the world!
What's the recipe to a Chris Dogzout track?
Chords and beautiful melodies, simple and futuristic, no quantize to have a very natural side, big bass in harmony with the rest of the sound and some captivating vocals.
You've released on a number of labels from Quality Goods Records to Below The Surface in addition to running your own label. What makes you want to work with another label vs. releasing on your own?
Working with labels that have a real community is very important to me for the development of my career, today we are all looking to be in the press and get into playlists and a solid label can bring that kind of need.
2020 has been a tough year for everyone. Have you been able to make any positive changes during this year?
I was lucky enough to work for a very good sync company in Paris.
I got back into sport, I'm currently working on Spotify playlists and a new compilation with my label.
What brings you joy outside of music?
My family, my friends, my life…
Tracklist
00:00 Enfantdepauvres – A.D.A.A.F
02:21 blake skowron – eoiEoi
04:39 samsin – sand biome
06:51 ELK & Chris Dogzout – Yaksha (unreleased)
09:17 llewop x noyse x gurf – NEVERCOMEDOWN
11:22 NAUUDA – burn it
13:23 cozyboyvelour – top floor
15:39 Chris Dogzout – Sapphire (feat. Andrew Magenta) (unreleased)
18:19 ELK & Chris Dogzout – WOAH (unreleased)
19:23 ELK & Chris dogzout – Stank (unreleased)
20:56 Foolie $urfin – drink drink drink
22:44 Chris Dogzout x Dj Lycox – untitled (unreleased)
24:27 Losco & LYNY – Krumble
25:41 ini & Dilip – Elements
26:26 Tapecut – BEAST
27:57 UZ – Fire feat. Solosam (Album Version) (unreleased)
29:56 Travis Scott – FRANCHISE (feat MIA & Young Thug)