Guest Mix + Interview – CHOMPPA – FUXWITHIT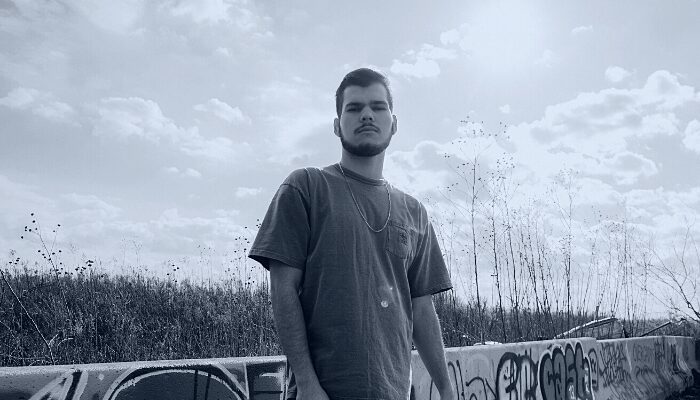 Washington D.C.'s Alec Goldstein, also known by his Chomppa production alias, has quickly corralled the attention of some of the finest minds in every facet of the industry. Combining grimy grittiness with an impeccable cleanliness, his frequency manipulations are both filthy and squeaky clean. 2020 was scheduled to be a prolific year on the festival circuit for this youthful artist, with appearances at two of Canada's finest music festivals in the form of Ever After Music Festival and Shambhala Music Festival, slotted pre-corona, with many more announcements that never got to see the light of day. Despite that, this year has still been one of massive success, with the release of his debut Flabbergast EP out on Zeds Dead's Deadbeats label just one month ago that garnered major applause. We were happy to recently connect with Chomppa to talk about his thoughts on the EP, Live Nation's recent moves to pay artists less, and his take on the current civil rights movement in the U.S. He was also generous enough to serve up a piping hot guest mix for us that is composed of entirely unreleased music. You heard that right, an entire hour straight of unreleased music, 48 ID bullets locked and loaded in the chamber. Check out the full interview and guest mix for yourself below!
Roughly a month ago you released your tremendous debut Flabbergast EP via Zeds Dead's Deadbeats label. What did the creative process look like for it, and how have you felt the response has been so far?
In all honesty, these tracks are all super old, 'Bloq' being the oldest and actually the second CHOMPPA tune I ever wrote back in 2018. 'Flabbergast' was the brainchild of myself and one of my all time favorite producers, CVPTVGON. When his manager sent me some unreleased a while back, I knew he was about to be the next big thing. He sent me a drop idea maybe a year ago; I arranged it and added some melodic elements to form an intro/breakdown. To this day, it's one of my favorite tracks I've worked on. I started 'Devil Dance' when I was living in Brooklyn for the summer last year, around the same time I worked for Good Looks Collective with my current manager Cameron. The response to the EP has been pretty incredible, I can't thank Deadbeats enough for the support; landing on a major Spotify playlist was a surreal moment for sure. People seem to be liking this new direction I'm heading in, I'm very grateful.
What was your first introduction into electronic music, and what about it really grabbed your attention for this long?
Back in 2011-12 I was listening to a lot of the bigger mainstage, progressive house guys like Hardwell, Avicii, and Afrojack. Those were the sounds that initially got me hooked, but I was also listening to earlier dubstep like Skrillex and Flux Pavillion. What got me into making music was actually Hardwell, I wanted to learn how he made his music, so I downloaded Logic, which he used at the time. I've been through a few different aliases over the 8 years I've been producing: between progressive house and future bass, but when I started the CHOMPPA project, I was really drawn to the weird, experimental bass sounds of PEEKABOO and a lot of the Wakaan artists.
I see you're from D.C.! Have you always lived there? And how's the music scene?
I grew up near the D.C. area in Montgomery County, Maryland, but my family and I just moved to the city last summer. D.C. was always super close, no more than a 15-20 minute drive, but I didn't get downtown as much as I probably should have. The music scene here is super interesting and diverse, but also has a ton of notable venues that specialize in electronic music, namely Echostage and 9:30 Club.
How would you describe your overall sound and style if you were speaking to a deaf person?
This is a really interesting question! Imagine you're walking through a haunted house or a dark forest late at night, but you're also on a rollercoaster, and you're being abducted by aliens. That's the combination of feelings I aim to invoke through my sound and style.
These are quite tumultuous times in our country, have you been able to find a lot of inspiration and motivation these past few months?
It's been pretty rough, lots of ups and downs. At the beginning of quarantine, much like everyone, I was highly motivated and ready to use the time at home to my advantage, but this mindset got exhausting fairly quickly. Juggling online classes and finding time to write music was not an easy feat, and then the horrific murder of George Floyd happened. I was well aware of and disgusted at the racial injustice of this country prior to the murder, but this shook me to my core, and was the final straw for me as far as police brutality. After this, I was unable to focus my energy on anything besides becoming educated on and spreading awareness about anti-racism and the incredibly corrupt justice system this country unfortunately falls victim to. On top of this, I didn't feel right promoting anything music related, because I didn't want to distract from the pressing issues of racism that were and still are prevalent on social media.
What are your thoughts on the current civil rights movement taking place in our country, and around the world right now?
I am appalled that it took this long for our country to realize how large of an issue systemic racism and police brutality really was. It seemed like every week there was a new report of an innocent Black person being murdered by the police, and no one seemed to care enough to promote positive change, or if they did, their voices were not heard as loudly as they should have been. Having said this, I am amazed at how quickly so many people came together to protest and stand up for what is right, especially in the electronic music community. Myself, along with many other artists, offered stems, bootlegs, sample packs, etc. in exchange for donations to charities supporting the Black Lives Matter movement. I thought this was a fantastic way to encourage people to donate and speak out about the racist atrocities that have plagued our country for far too long. What happened to George Floyd, Breonna Taylor, Ahmaud Arbery, Elijah McClain, and countless other precious souls who lost their lives for no good reason was disheartening, and we will not see the absolutely necessary change until this country and its government realize that the issue is rooted in our inherently racist justice system. Every "officer of the law" who has committed murder deserves to be imprisoned for life, just as the people they supposedly swore to protect would be if the situation were flipped. America needs to wake up and understand how severe systemic racism truly is; sign those petitions, vote in your local elections, donate to charities, be the change you want to see. This fight is not over until justice is served. Black Lives Matter, they always have and always will. All lives cannot matter until Black lives do.
You had quite the year of festival sets and shows set-up ahead of you for 2020, what was the #1 festival or venue that you were the most excited to play this year?
There were a few I hadn't announced that were a dream come true, but out of the festivals I had announced, I would say the Pagoda Stage at Shambhala was the one I was looking forward to the most. Everyone I've talked to or anyone that reached out to me after announcing that booking said that Shambhala is a festival like no other, and often called it their favorite. I'm sure the pictures don't nearly do it justice, but they alone had me really excited to play there. Hopefully everything stays the same next year and I can make it up there to experience the magic.
Live Nation recently made an announcement that several changes to how artists are paid will be implemented, including cutting money guaranteed to artists before an event by 20%, only paying artists 25% of their fee if a show is canceled, and charging artists twice their own booking fee if that artist has to cancel for any reason. What are your thoughts on these new policies, and do you have any edits or additions that you would like to see?
While I understand that Live Nation, much like the rest of the music industry, took a massive financial hit because of the virus, I think there is a fair middle ground that can be established that doesn't hurt the artists in such a major way. The last part of the policy about charging artists twice their fee seems insanely excessive to me, and frankly makes no sense. Life happens, sometimes people have to cancel at the last minute, and they should not be penalized so harshly for situations out of their control. Regarding the first portion of these policies, I realize that Live Nation puts on multimillion dollar events in many cases, and as a result will not be able to move forward with the same payments that they were able to offer in the past. Do I agree with their decisions? No. As an artist, do I have to respect and accept them? Unfortunately, yes.
Any releases or livestreams on the horizon that you'd like to talk about today?
I don't have any releases planned for the near future, but I'm debuting my Audio-Visual set on July 2nd at SummerEyes Digital Festival, which I'm incredibly excited to share! It's a 30 minute mix coupled with synced, custom visuals alongside the audio, closely tied to the theme of the visuals from the Flabbergast EP promo. This is a fully immersive experience that I can't wait for everyone to see and hear!
Tell us about the mix you prepared for us! A little birdie told us it would be 100% unreleased music, is that true?
Yes that's true, 100% IDs! I wanted to share some newer tunes I've been working on while also highlighting a lot of my favorite underground artists who deserve the spotlight. A handful of these guys have under 500 SoundCloud followers and are currently making some of the most forward-thinking bass music I've ever heard. Keep your eyes on Guppi, blurrd vzn, ELDERBASS, Hedron, Agent O, and SuperAve., as well as everyone in this mix; they are the future of bass music. This mix travels between different styles and genres: from more wooky, experimental stuff to halftime and neuro, it has something for everyone to enjoy and is full of tracks that most people have never heard! That was the main reason I wanted to keep it fully unreleased, so I could offer listeners a break from the overplayed drops that you hear at mainstage all the time, and hopefully garner some new fans for these incredible artists who deserve more credit.
Tracklist:
1. CHOMPPA – ID
2. CVPTVGON & blurrd vzn – ID
3. CHOMPPA – ID
4. KRXNIK – ID
5. HOT MESS – ID
6. CHOMPPA – ID
7. Howker – ID
8. ELDERBASS – ID
9. CHOMPPA – ID
w/ Nas – Life's A Bitch (Acapella)
10. Tripp St. – ID
11. Space Wizard & CVPTVGON – ID
12. Akeos – ID
13. Big City & blurrd vzn – ID
14. Benji Robot & Wreckno – ID
15. Herbalistek & SuperAve. – ID
16. TVBOO & CHOMPPA – ID
17. Die By The Sword – Isopod (VIP)
18. OZZTIN – ID
19. dêtre – ID
20. Detrix & CANCEL – ID
21. Akeos & Nvctve – ID
22. Jon Casey & Vermyllion – ID
23. anti. – ID
24. Hedron – ID
25. Vieria – ID
26. guppi – ID
27. Bromosapien & Engix – ID
28. Smoakland & Feelmonger – ID
29. Agent O – ID
30. Jonnie Boi & MVUNG – ID
31. CHOMPPA & CVPTVGON – Flabbergast (Dr. Love Remix)
32. CHOMPPA – ID
33. ELDERBASS – BASSIC (Wandering Nomad Remix)
34. ANOXEX & KADENA – ID (feat. BORN I)
35. ION – ID
36. Vibe Emissions – ID
37. Koto & Hedron – ID
38. 58DUST – ID
39. Nvctve – ID
40. REZI – ID
41. Caribou – Sunny's Time (ALPHA TRANSMISSION ENCRYPTION)
42. MOLOKAI & SAGZ – ID
43. Tripp St. – ID
44. CHOMPPA & sharlitz web – ID
45. Blvk Sheep – Break (SuperAve. Remix)
46. Sky Suite & shwiLLY – ID
47. Sky Suite – ID
48. Sharrol Kelby – ID