'Get Lost' In New Proper Villains Remix For Mija and sharks! – FUXWITHIT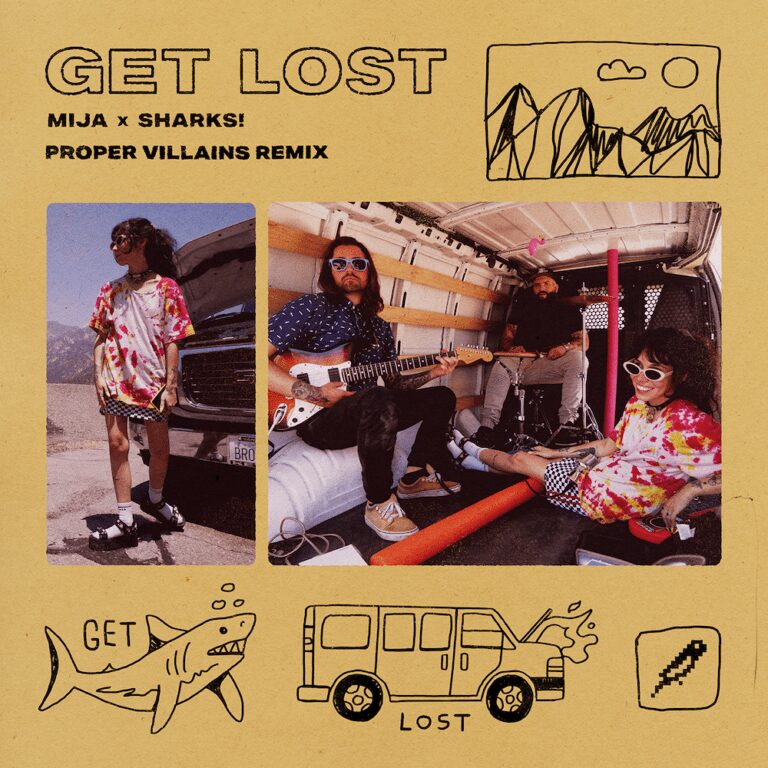 Back in July, bitbird released a nostalgia-inducing track by LA-based Mija and pop-electronic duo, sharks!. Now East Coast is giving its take on 'Get Lost' with a remix by NYC resident, Proper Villians. The producer's groovy take brings danceability to the introspective track, making it ready for a club on any coast!
Pining for the past, Proper Villians pushes a flashback-provoking flip of 'Get Lost.' The track takes you into a time machine and back to an era with music driven by a disco-influenced four-on-the-floor beat and an electric guitar-led melody. Hypnotic synthesizers and Mija's mesmerizing voice puts you in a trance and gets you ready to dance.
Going against the grain of dance music's standard formulaic approach, Proper Villain's reimagination of 'Get Lost' is refreshing and memorable, proving that he's absolutely a house producer you should be keeping your eye on. He gives insight on the remix saying, "This is one of my favorite remixes I produced this year. It was my first time remixing rock music. I was inspired by the dance-rock/electronic crossover of the mid-2000s Soulwax, DFA, and Simian Mobile Disco."