Gangus and Whodis Whip Up 'Knight Rider freestyle' – FUXWITHIT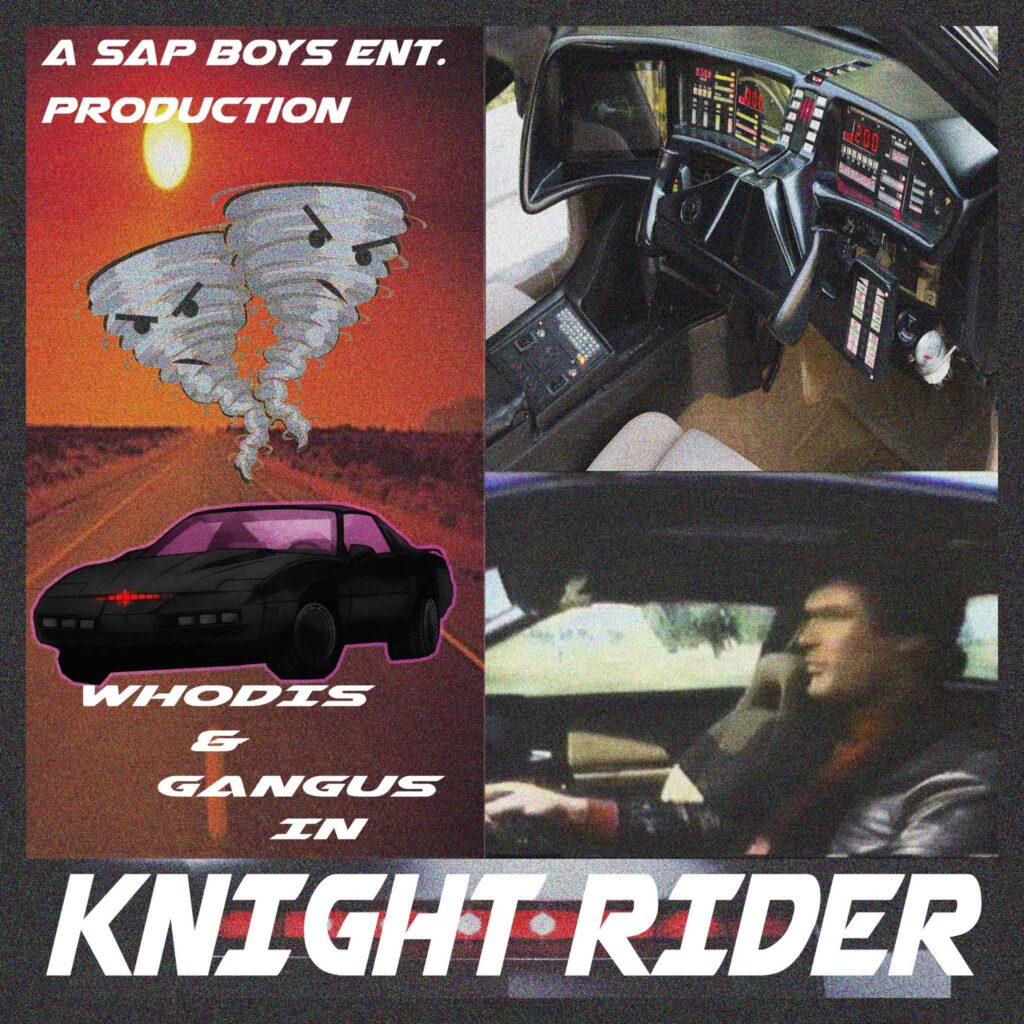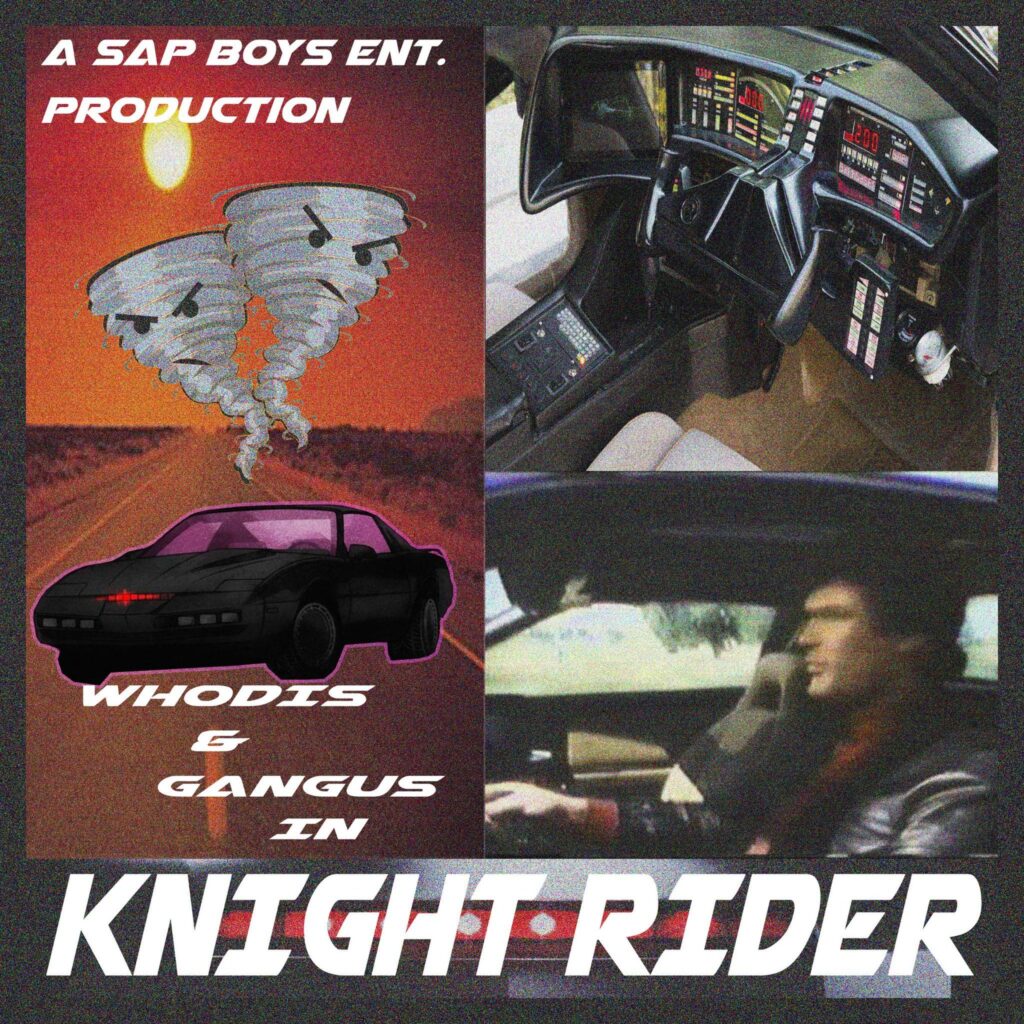 If you're looking for a song to "ghost ride the whip like David Hasselhoff," look no further. Gangus and Whodis both end their 2-year hiatus and come together to serve us 'Knight Rider freestyle,' out now on Dome of Doom. The track is fun and bouncy, which is just what we needed to spice up our summer indoors.
Gangus is a Denver-based producer who not only creates simple yet hard-hitting rap beats like the one featured on 'Knight Rider freestyle,' but he is also a master in bass and dubstep. Lucky for us at FUXWITHIT, we love all of the above. But word on the street is the beatmaker will be releasing more rap projects in 2021, so we're hype to see what's to come. Whodis on the other hand stays true to his name. His Soundcloud and socials haven't been active since 2018! Regardless, we're glad the rapper spits some bars on this freestyle and we hope it's just the start of seeing more from him.
'Knight Rider Freestyle' is the quintessential road trip rap track. It's chill, fun, and doesn't take itself too seriously. Gaagus tweeted earlier today, "Okay, here it is. New music from me & @howugetmynumber via @DOMEOFDOOM. I'm nervous as fuck. I really hope you guys dig it," so show it some love by listening to it here!