Focus Five: Volume 46 – FUXWITHIT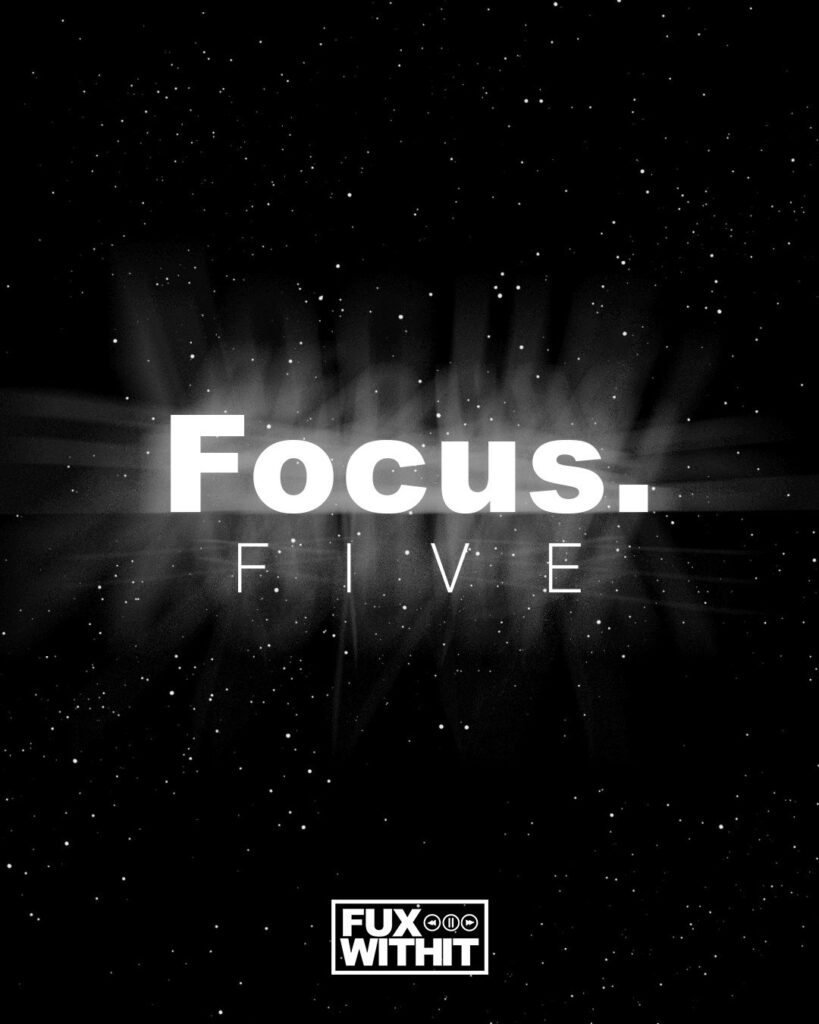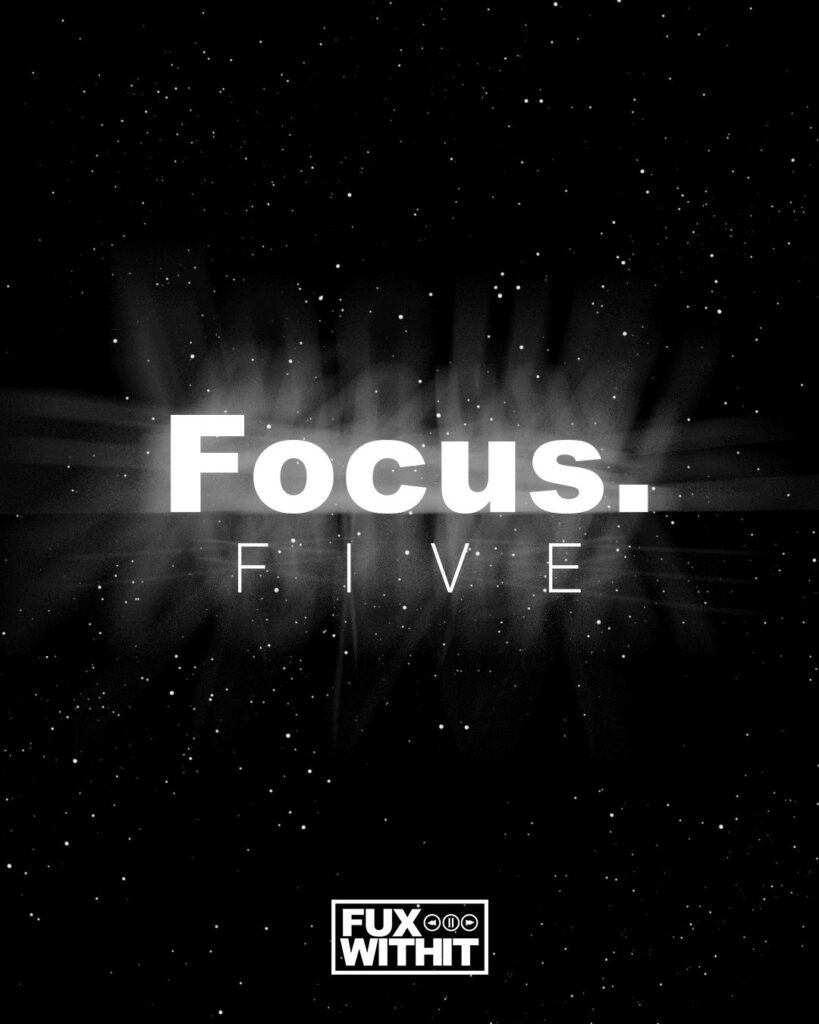 As the year draws to a close, we're back with one of our final installments of Focus Five of the year with Volume 46. This month we've got an underrated flip master, some Eastern D&B, a bass producer bringing some serious groove, a mind-melting artist, and a vibey new talent. Get familiar with all five below.
DJ Pop Shuv
Ever since I heard DJ Pop Shuv's 'Summer 32' on Sinistarr's FUXWITHIT Guest Mix, I was absolutely hooked. I deadass listened to it 300 times in the span of 72 hours, leading me to listen to the London artist's full catalog. After digging for more information on the flip master, I found that his Soundcloud and Bandcamp discography was only dated back three months. However, you can find hidden gems on the Almost Nice Mixcloud from about a year ago.
After giving all of his tracks a listen-through and seeing his SoundCloud follower count rest at only under 200 followers, I can confidently say that DJ Pop Shuv is criminally underrated. His breaks-centric bootlegs feature manipulated vocals and polished percussion that create a dynamically hypnotic sound, rivaling the originals. You won't be able to stop listening to his music once you start, so you can head on over to Almost Nice, a label that the beatmaker started with DJ Camel Blues.
-AL
Fetus
While everyone's eyes seem to be focused on the US when it comes to drum & bass, I recently decided to move in the opposite direction to check what's going on in the East. For many years Moutain has been my only reference in the new generation of Japanese D&B artists, but thanks to the good guys at Unchained I've recently gotten to know another youngster: Fetus. Born, Ryo Odagawa, this year he has blessed us with 3 EPs and several singles where he has showcased his far-reaching approach to the genre. Despite the fact that they're hard to categorize, all his tracks present common roots: a minimalistic structure and an extreme care for details. An approach that he then molds into everchanging outcomes. From energetic rollers to muscular halftime to liquid cuts and everything in between. His four-track Nocturnal EP is a crystalline example of this modern take on drum & bass that doesn't seem to know geographic boundaries. Be sure to keep track of Fetus' growth and also to keep an eye on the Japanese scene, which I believe will have a lot of surprises in store for us in the coming years.
– AA
Inspect3r
Often times within the bass world producers lack groove and melody in their songs, with too much focus on sound design and grittiness. This is absolutely not the case with Philadelphia-based producer Instect3r. While his tracks contain wild sound design and a healthy helping of grit, they're also rich with groove and hypnotic melodies. There's a flow and smoothness to his music without ever compromising the nastiness. The best example comes in his latest release 'Vanity.' The loop that the track is centered around is addictive and enticing while drops are carefully structured bass madness. His talents are on further display on 'Mirage' a "USUKG" track that's beautiful with just the right edge. In a time where bass music is becoming oversaturated, Inspect3r stands out with a unique sound and approach.
-C
Nu Partial
Formerly known as Ascent, Nu Partial has been releasing mind-melting frequencies for almost half a decade now, but somehow only landed on my radar a few weeks back. Making bass beats that are often influenced by hip hop production, the Alaska-based creative has tastefully made everything from halftime to garage, first catching my eye with the bouncy, almost future beat-leaning 'Major Ki,' but then retaining my attention with the versatility found throughout his RRRRECPTION EP released via Renraku. While the project doesn't lack its fair share of bass brutes, it's pieces like 'Chive Check' that really add a layer of greatness to Nu Partial's work. Mixing in grungy house into a heavy project with such ease is rare to find, yet the artist executes at an elite level. Keep a close eye on Nu Partial, he's bound to make waves across the scene in due time.
-SC
Pastor Rex
Up and comer, Pastor Rex has been making countless amounts of hits and bops. His highly underrated discography is full of unique and priceless artifacts of sound. And within each piece, there's always something new and fresh to keep your interests peaked. His diverse abilities have taken him down a road of inspiration and success. Conquering many challenges and always producing some of the most unique art to date. From creating gorgeous hip/hop tracks, to handcrafting dreamy future beats, he's a spirit full of surprises. Heavy drums, angelic melodies, memorable arrangements, you name it! He even made a killer flip of T-Pain's, 'Buy U A Drank.' Completely honoring the original with his groovy and suave style.
One of his recent pieces, 'You By My Side' completely captivates you in a blanket of warm frequencies. Perfect for those upcoming winter nights. Consisting of a gorgeous and colorful introduction, jazzy melodies, and a bounce-filled chorus, there's nothing you won't remember about this song. The spirit within radiates strongly with peaceful emotions mixed with a strive to conquer. The beginning alone will leave your mind at peace. And once the chorus hits, it'll leave your jaw dropped. Now, his most recent track, 'Conversations' with producer/singer, Cynnamin really showcases how fluent he is within his own creativity. Trying something new, and experimenting in the best ways possible. His take on the house genre mixed with hyper pop vocals from Cynnamin is truly impressive and beautiful. Making a sweet and savory combination of tones. Their bond throughout the track shines like no other. The intoxicating grooves and impactful production really compliments her vocals to the max. Shining a bright new light on both musicians. Gaining new abilities and mastering current ones.
-JD
Written by Alessio, Arielle, Colin, John & Steph