Focus Five: Volume 45 – FUXWITHIT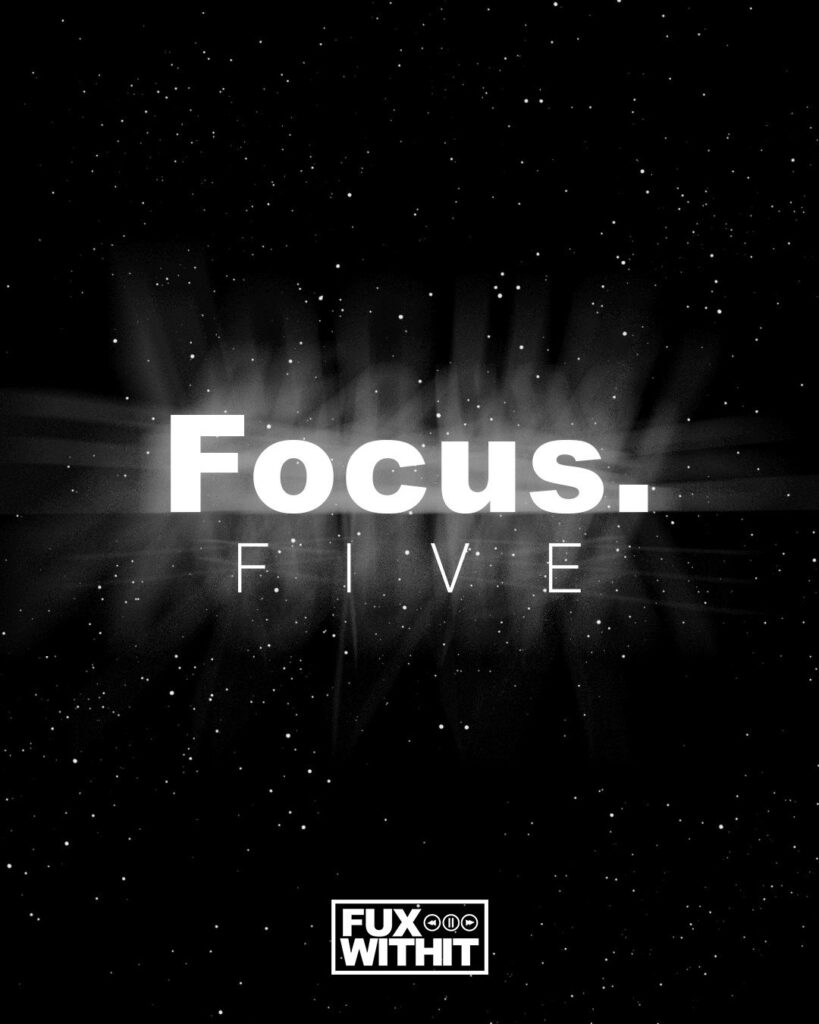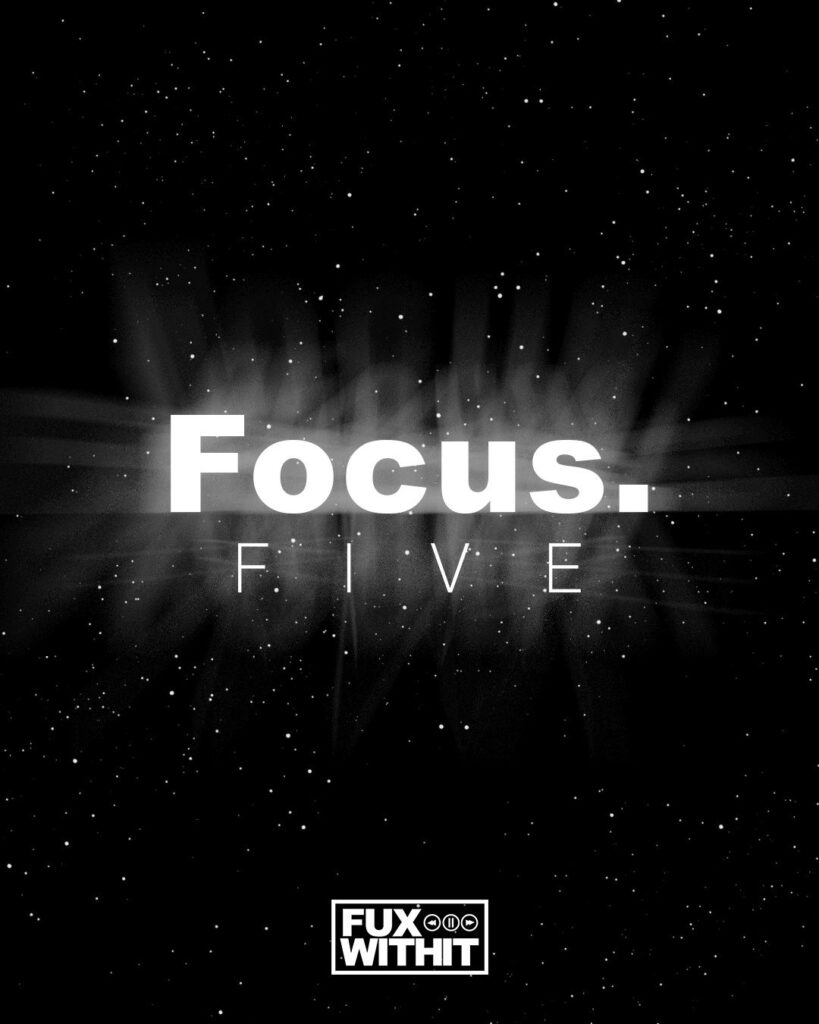 Back with our 45 installment of Focus Five comes a selection of artists as diverse as always. We've got a Dutch duo dropping grungy beats, a Polish producer who spans a myriad of sounds, and 3 producers killing future beats, experimental bass, and future bass respectively. Your favourite new artist might be waiting below. Dive in.
not yes
Hailing from Amsterdam, dynamic duo not yes have not been around for too long, but something tells us their production endeavours go much farther in the past than their SoundCloud discography. Creating grungy beats that range from dubstep to halftime peppered with a hip-hop influence, not yes are hot off a menacing collaboration with FUXWITHIT favourite Saka, where the trio unleashed a barrage of wonky, supernatural bass. Additional accolades include label releases on SATURATE, Intrinzic Music, and a personal favourite – 'dont do math' on Inspected. One certainty with not yes releases is their ability to blow you away with their minimal approach to beat-making, combining stripped-back textures with haunting soundscapes to lure your soul into the depths of darkness. Don't sleep on not yes.
-SC
Pold
Polish producer Pold is far from a newcomer to the scene. With consistent releases over the past 5 years, it seems we've just been sleeping. Thankfully, not anymore. Recent releases 'Stomp' and 'Chasin' are assured to wake up any electronic music fan. The former possesses an effortlessly smooth and addictive groove. Its future bass feel is reminiscent of the genre's peak sound without sounding dated or derivative. A task which is no easy feat. The latter serves as the first single off his upcoming debut album and showcases a different direction. The production is wavy and vibe-laden while he showcases his own vocals to expand his talents and the emotion within. At home producing everything from future bass to future beats, chill-hop, wave, future RnB, and house, you're never quite sure what to expect, but I can assure you it will be quality in whatever form it's delivered. With his debut album on the horizon now is the perfect time to start keeping up with Pold.
-C
qioh
Artists such as qioh don't come around too often with such a unique and driven sound. His beat-making skills have taken the underground by storm in various ways. From massive 808's, well-balanced drums, and of course his wide-spaced atmospheres, his talent is truly flexible to the max. Being able to adapt to any environment and completely kill the game. He's also worked with heavy hitters such as cozy kev, pandi, choko kid and many more! The world he's created for himself as well as his listeners is unmatched and takes your soul into a whole new dimension of sound. Just a few reasons why you should be paying attention to this rising talent. Constantly putting out content with high-quality aspects throughout.
One of his recent tracks, 'spider!' is a chill and suave-based design together with $teev! A perfect combination of heaviness and relaxation, while showcasing how unique and organic their teamwork is. From crunchy hi-hats, a booming 808, and a sophisticated guitar, this really takes your breath away to the highest degree. Immersing you in a peaceful state of mind while the incorporated vocal works together with the other characteristics in a healthy and trippy fashion.
His newest piece, '14' with kas and venexxi completely takes the audience off guard. Expect the unexpected because, from the first second, it leaves you in a trance of thought. Following the dark and grim drum pattern along the way and paying attention to the amount of detail they've incorporated in the background. A slow and everlasting feeling which burns throughout your mind. Leaving you with a satisfied and comforting state. Every attribute is insanely powerful and contributes so much to the overall space and time of the track. Making you become truly addicted and having the replay button on at all times.
These recent tracks are only the tip of the iceberg for this well-rounded artist. Make sure to dive in and check out his other works to get a full sense of his journey so far!
-JD
WHOM?
If there's one thing I've learned in the many years running FUXWITHIT, it's that phuture collective and their sub-labels truly know the future. They've helped to debut a ton of incredible talents and they've done it once again by introducing me to WHOM? with the Destinuna release 'Lie 2 Me.' With a bio promising "Bass music for your hips," the producer gives us just that. 'Lie 2 Me' is experimental, sexy, and approachable. Packed with groove and anchored around sultry vocals, it's a breath of fresh air in the bass space. From the Baby Keem sampling 'Lil Bitch,' to the wild ride that is his Shibari album, there is no shortage of reasons you should be listening to WHOM? So get started right now.
-C
YUMO
Fasten your seat belts ladies and gentlemen, after the recent stops in Russia and UK, this month we are flying to France. A country that has always been in the midst of the electronic music cyclone and that within its borders has developed one of the most interesting scenes in the world. Today I'm bringing you right into the lap of the bass scene to introduce you to YUMO. Twenty years old, based in Nantes, active under this alias since 2018. I recently discovered it thanks to his current partnership with the dear friends at Sans Huile De Palm, with whom he is releasing his new EP titled HŌKŌ. YUMO is quite straightforward when it comes to describes to his music. "Very electronically oriented in a Future Bass style with percussive rhythms and very present bass. For a more pop and personal rendering, I try to integrate organic instruments and my voice on some tracks". This description leaves me with little or nothing to add as it faithfully reflects what will come out of your speakers or headphones when you hit play below. The three singles released so far, that feature as collaborators the fellow France producer HOMALS and the Japanese producer and violinist phritz (which appears also here), are all immaculate, creamy, sleek, lush, shiny nuggets. Times is running out, so be sure to get familiar with YUMO before HŌKŌ drops next week and, if you're lucky enough to be near Nantes, don't miss the release party on the 5th of November!
-AA