Focus Five: Volume 31 – FUXWITHIT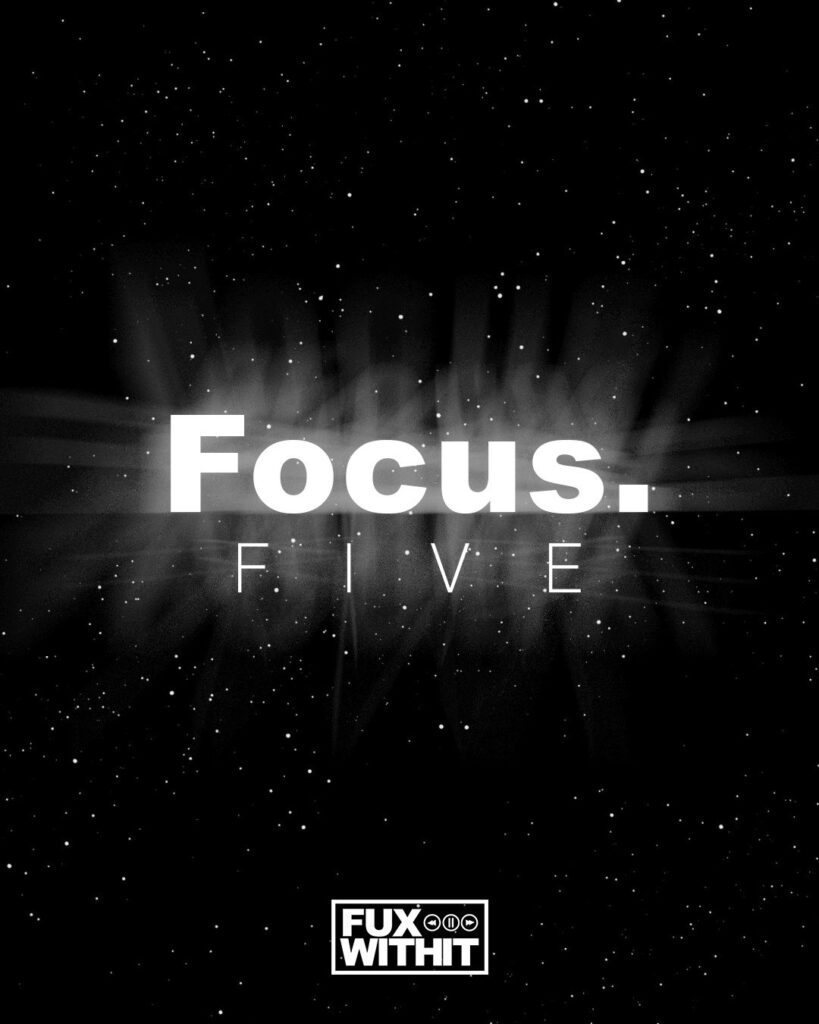 I'm not sure how we got here, but it's officially the end of August. As the summer begins to draw to a close, we've got a fresh installment of Focus Five to keep the heat coming. This month we have an experimental production wizard, some dark and deep bass, fresh future beats, an Indian trap duo, and some DNB goodness. Check out all five of our picks below.
Alexander Panos
Alexander Panos may seem like a strange pick for Focus Five, as the last thing he has posted on SoundCloud dates back to May 2019. However, the wickedly talent artist recently re-appeared on my radar with a nostalgic and fun remix for Skrillex's 'Turmoil' alongside the equally talented Hudson Lee. This remix assured me that Alexander Panos has not disappeared for good, and that his SoundCloud biography stating "debut album in progess" must have some truth to it. Despite not having a very extensive catalog, there's no denying that a single listen through the Chicago-based artist's music is equivalent to a journey to a distant universe. The combination of beauty and bass contained with his music is unmatched, evident in opuses such as 'Cycles' and 'Dream Recall' with Frequent. His shorter experimental pieces such as 'Going Down' display an unparalleled sound design mastery, again pointing at the extensive skill set that the artist possesses. Here's to hoping for more Alexander Panos material in the near future.
-SC
Filthsun
As an architect of chaotic good and master of low frequencies, Filthsun has been dropping too much gas for us to ignore. Hailing from Portland, Oregon and a true embodiment of his name, this eclectic bass music producer is swinging far above his weight class. 'THE WHISTLER' and my personal favorite, 'i feel funny' are absolute bodies of tunes that sound systems don't deserve without proper sacrifice. His most recent track 'Rest And Relaxation' brightly celebrates his much deserved milestone of crossing the 2k follower mark with a swanky surprise at the end. The self-proclaimed "man w/ eyes" has a varying style that's glued to the underground, and we're keen to see what's in store from this forward thinking artist.
-JS
reform.
It truly wouldn't be an installment of Focus Five if I wasn't shining the light on at least one future beat producer. The genre has become a personal favourite and the pool of talent seems to deepen with each passing month. The latest artist to catch my ear in the space is reform. His new release 'hideaway' is all you need to become a fan. Fusing shimmering melodies, soulful vocal bends, knocking 808s and an abundance of bounce makes this one too good to miss. Taking it beyond the typical banger are the stunning breaks; fusing lush soundscapes and DnB drums to provide a deep and moving calm that perfectly contrasts the animated drops. With tracks like 'hey boo,' 'this one's for you' and 'amanacer w/ théos' bringing the same calibre of quality, reform. is 4 for 4. We'll eagerly be awaiting what's to follow.
-C
Rusha & Blizza
India's trap and bass scene is continually developing and Rusha & Blizza are the newest hot export. The New Delhi based duo recently unveiled their impeccable Mudra EP. The tracks fuse classic Indian samples and sounds with an undeniable banging trap aesthetic. 'Kaka' perfectly embodies the sound of the EP. It's energetic, exotic and pounding. If you're looking for something a bit more industrial and agressive be sure to check out tracks like 'Stromy' and 'This Bottom,' off their SOPHIE-leaning Gloss EP. With a wide palette of sounds at their disposal, we don't know what to expect next, but we know it will be heat.
-C
Tom Finster
After Millbrook, this month I'm backing once again the #DNB2020 trend by bringing Tom Finster to your kind attention. Hailing from Germany and part of the amazing and immensely talented UPSCALE family, we've already briefly encountered him earlier this year as part of the latest Inspected album. The first word I'd use to define Tom's music is sophisticated. The second one would be captivating. The third, sensational. He's an artist that easily bends the Drum&Bass etiquette to his creative genius and always manages to deliver unique and astonishing creations. His latest EP From Here On Blind crowns years of refined productions and marks, in my humble opinion, the highest point of his repertoire, which by the way has already been already supported by tastemakers such as Mixmag and Skankandbass. The only negative side of the story? Too little music lovers are blessed by his music. Have a taste of his Drum & Bass delights below and don't forget to spread the word!
-AA
Words by Alessio, Colin, Jeremy & Steph