EPROM Alerts Richter Scales With Ominous 'FleshNet' – FUXWITHIT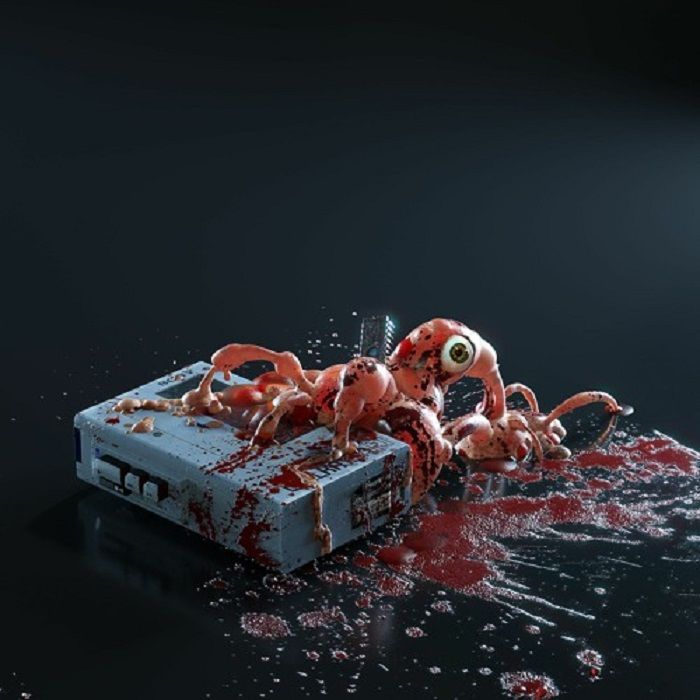 Actively furthering his legendary status on a daily basis, Portland, Oregon's EPROM has become a storied figure within the bass music community in recent years. Whether it be for his individual releases that place heavy emphasis on gritty, granular synths, or his collaborative Shades project with a legend in his own right, Alix Perez, he seemingly always hits the mark. His latest release 'FleshNet', out on Zeds Dead's Deadbeats imprint, fiercely continues his sonic barrage of only the most bombastic of beats.
Practically cornering the market on an inky aesthetic, EPROM's dark attire fits the overall mood and aesthetic of his pieces like a glove. Sounding like an alarm straight out hell, 'FleshNet' makes damn sure evil and doom never felt so pleasant. With enough thunderous low-end to confuse even the most seasoned of geologists for a catastrophic earthquake, this is one piece that royally deserves as big and sophisticated a sound system as humanly possible. A true master of manic manipulations, EPROM once again has proven that he can produce some of the most progressive pieces of our time. 'FleshNet' truly is as titanic a piece as they come, and surely one that will put any speaker through the ringer. Check it out for yourself below!