Ekcle & ALEPH Dazzle In Dual Single 'Inbetween' And 'Semblance' – FUXWITHIT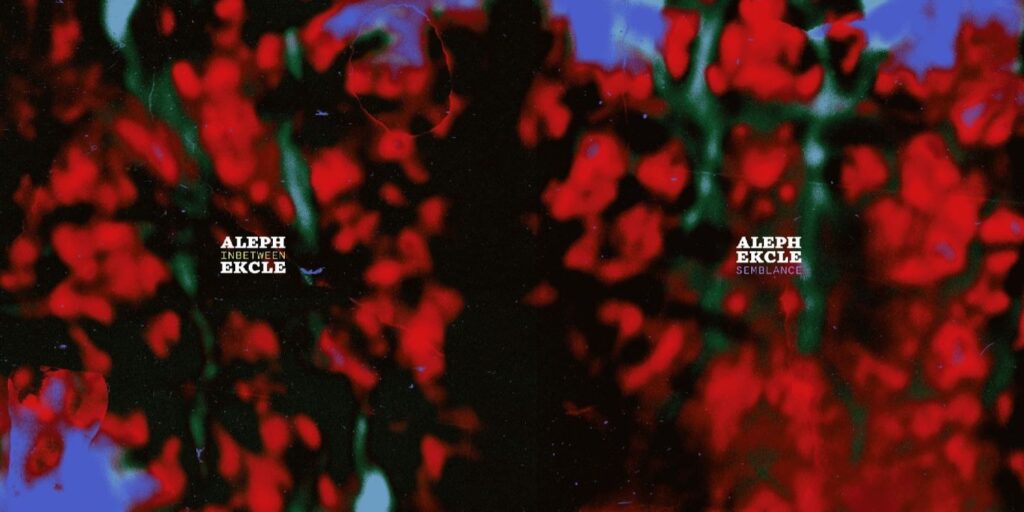 Ekcle and ALEPH have respectively carved unique paths through the electronic music realm through their ability to consistently push innovation and ingenuity in a scene that is often dull and repetitive. Together, though, they are a totally different unit, organically meshing their distinct sounds to deliver true masterpieces. The former have recently impressed with their incredible dual single 'Serpent Grail / Sosen Yahn,' while the latter has done so with his mind-melting BREAKING AND ENTERING EP. Now, they have joined forces on two genre-defying singles, the first, 'Inbetween.' having been released on August 7th and the second, 'Semblance,' out today, both via the boundary-pushing MAD ZOO.
As a whole, 'Inbetween' and 'Semblance' defy genres and encapsulate a plethora of them all in one. 'Inbetween' represents "a juxtaposition of shimmering melody, experimental bass, and jazz-inspired rhythmic elements," in the words of ALEPH. From its serene soundscapes, to its high-energy sections, to its goosebump-inducing future garage bridge, 'Inbetween' is as elegant and inventive as it gets, demonstrating Ekcle and ALEPH's unparalleled musical prowess. 'Semblance' is a further exemplification of this statement, with the artists packing a tantalizing amount of sounds, styles and textures into the intricate piece. Playing on everything from future bass to drum and bass, the trio of creatives deliver glistening melodies, groovy basslines, and jaw-dropping percussion to hook listeners from start to finish.
If you're looking for novel electronic music, look no further than 'Inbetween' and 'Semblance.'