DWAM & MYTHM Leave You Petrified – FUXWITHIT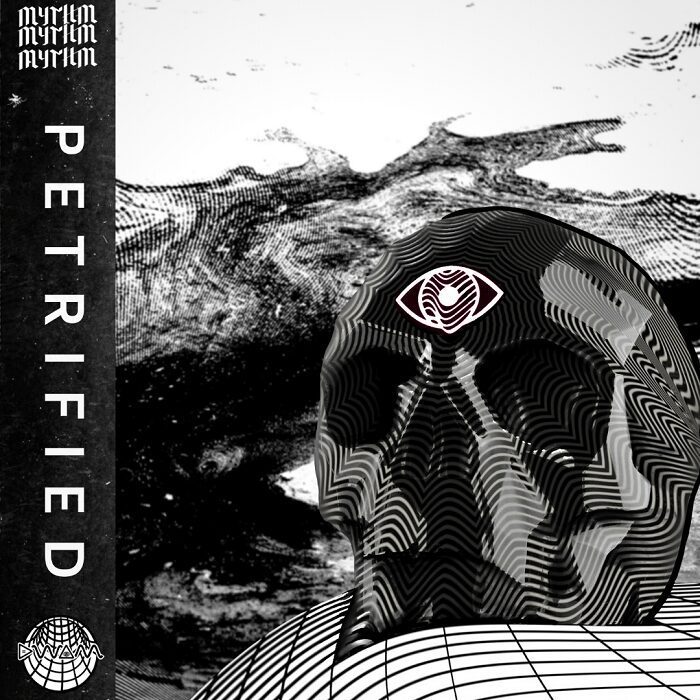 Consistently going deeper than what was previously thought possible, British Columbia's DWAM is a true aficionado of weighty, reverberating productions. Already setting himself apart from the rest of the densely populated field, he's steadily showcased a keen attention to sound design and the relative groove of his pieces, creating works that are both true listening experiences and delightful audible intoxicants. Now, teaming up with fellow Canadian and purveyor of left field bass, MYTHM, they've come correct with a piece that will listeners truly 'Petrified'.
"Too hard I'm scaring them" are the last words you hear before 'Petrified' blows your eyelids clear off your face, contorting your lips into that exceptional "O" face that is reserved for only the grimiest of creations. Dense, dirty, and diabolically arranged, both grease and goo are valid descriptors of the immense swampiness of this piece. Spine-tingling low-end and ludicrous vocal samples round out this piece to the level of only the most accomplished in the underground scene. Curating slow, extensive soundscapes that exude intense amounts of energy is no small feat, but is assuredly achieved in full by these two growing artists. Check out 'Petrified' for yourself below!