Nick Neutronz Releases Hardwave-inspired 'Heartless' – FUXWITHIT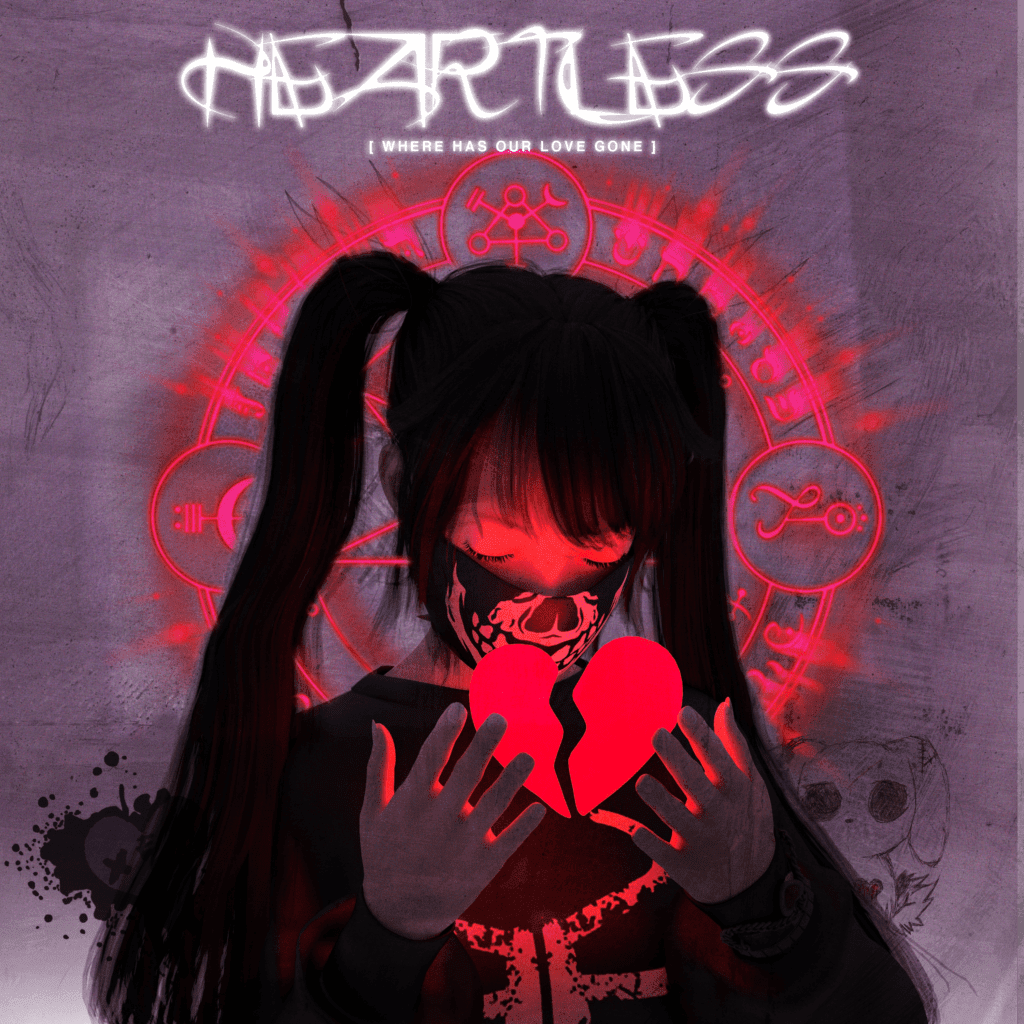 'Heartless' is Nick Neutronz's latest release showcasing the edge of creative sound: rippling bass, slapping snares, and crunchy bass lines.
Nick has collaborated with Eminem, Styles P, Kendrick Lamar (unreleased), placed on Billboard internationally and domestically, and charted on Beatport's Hip Hop & Dub / Chillout charts. 'Heartless' is a solo release that highlights how Nick has refined his sound, and delved deep into the uncharted waters of hardwave, a genre on the edge of electronic music creativity.
At first, 'Heartless' sounds like an 80's throwback, synthwave jam, but soon the harder samples creep in. It's clear how this track was inspired by space and astral projection as it begins with fluttering synths, thumping cavernous bass, a trickle of sparkling synths, and meditative vocals. What spring-boards from this trippy back drop are bursts of melodic energy and bolts of fierce bass. The tension is built up by the rich layering of samples, and either the abrupt deconstruction of sounds or the ballooning of snare and robust synths hook onto your ear, making it easy to hang on to every note, anticipating the switch.
The emotional and abrupt nature of the track is perhaps a nod to the deeper inspiration for it.
"Heartless is a violent outburst, a temper tantrum of someone who needs love but is twisted inside; too angered to open themselves to the love they desire. I used to have this tape playing in my head. It would say, 'Nobody Cares About You.' 'You're a Failure' 'No One Loves You.' These evil mantras come back every now and again, particularly when I disappoint loved ones. I'm really scared of disappointing people I love but no one is perfect. Sometimes feeling unloved can feel like even your God doesn't love you, that you are forsaken. But the world is a wound, and we are meant to carry these pains with grace, faith, courage… I believe. This tune is an outlet that hopefully allows for that as well."– Nick Neutronz
Check out 'Heartless' below and let it ignite your latest Hardwave obsession.