Inside New Zealand's Post-COVID-19 Music Scene – FUXWITHIT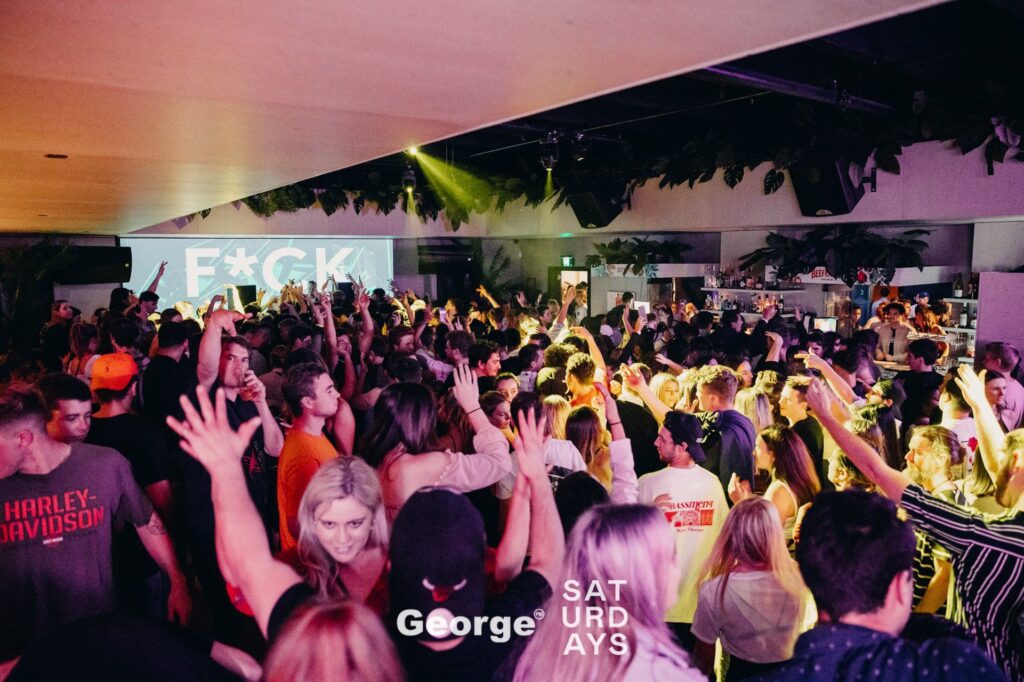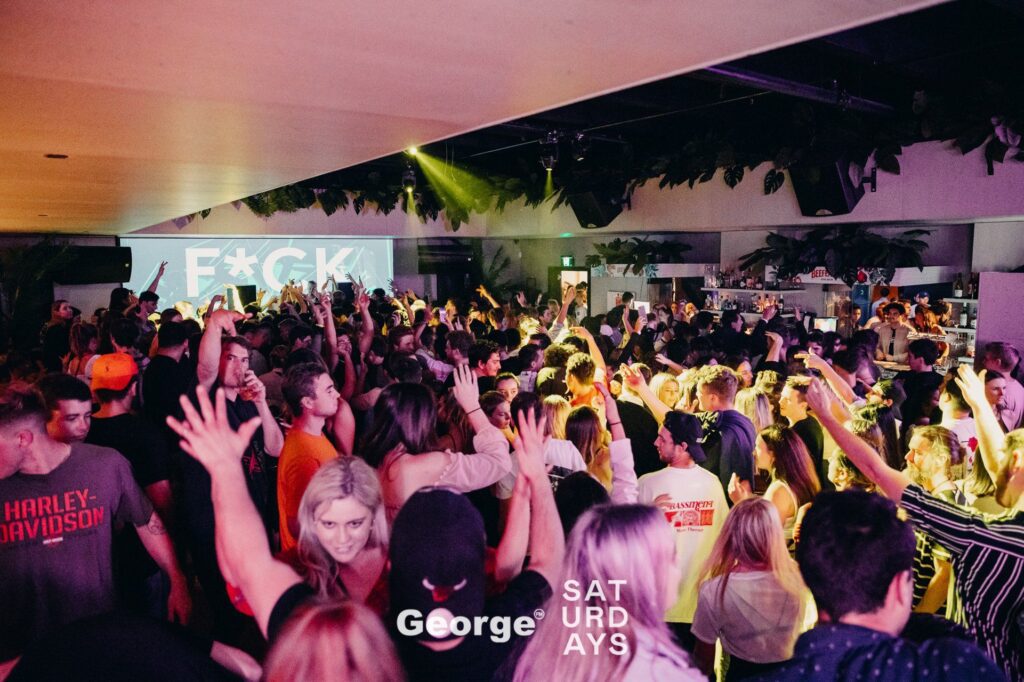 Coronavirus has changed the world in ways unimaginable just six months ago. Its impact has been felt across all industries but few have been as drastically impacted and slow to recover as the music industry. Clubs present a hotbed for the spread of infection and in most countries will be one of the last public spaces to re-open. Throughout the pandemic, one country has stood out making headlines for the quick and effective response to the virus and their ability to virtually eradicate it. That country is New Zealand. Not only have they been able to minimize infections and deaths but they've also been able to bring back their music scene in full swing. From clubs at full capacity, to festivals on the horizon, New Zealand shines as a beacon of hope and also as a window into what the music scene re-openings may look like across the globe.
To get a better picture of the current music scene in New Zealand we caught up with a number of prominent music figures to get their perspective on the reopening, how that first show felt, crowd reactions, implications of reduced international touring, and their predictions for the rest of the world.
We had the pleasure of speaking with:
Ants McKee – DJ & Promoter (The A.M Club)
Chef Pune – DJ
Daniel Farley – Promoter (Hidden Valley) & Club Owner (Impala)
Jan Holland – DJ & Owner of DJ4You DJ Agency
Hamish Crocker – Radio Host (George FM), DJ, & Musician
KATANA – Dj & Owner of BASSMENT
Rachel Waugh – Promotions and Events Manager (George FM)
Sammie – DJ/Producer
Thomas Bowey – Music Producer, Promoter, Club owner (AV & Saturdays)
Troy Kete – DJ/Producer
TwentyTwo – DJ/Producer
How has it been returning to shows? Have things gone fully back to normal or are there any restrictions?
Daniel Farley: Very rewarding to be back in action, and just seeing how excited and appreciative all the happy punters are to just be able to have a dance, a drink, and hug old friends again! The restrictions at the moment are only around borders, so it currently means local lineups only, but we have a great array of talent in NZ so it's awesome to see them getting a lot of exposure and work, as artists need it! Hopefully the Australian-NZ bubble opens in the not too distant future though so we can open up a much bigger selection of acts when creating our lineups.
Chef Pune: Initially there were some restrictions and people weren't allowed to be dancing or gather in groups of over a hundred whilst there were active cases, now that we have been reduced down to level 1 alert level it's allowed the clubs to get going again.
Jan Holland: Life in the clubs is fully back to normal going off. It's been amazing to see the bars absolutely pumping and to have friends coming out to see you at every gig because they all have 'catching up' to do on the partying.
Hamish Crocker: It depends how you describe normal I guess. As far as restrictions go, well they are out the window (for now…).
TwentyTwo: It's been awesome! Town is vibrant, everyone is excited and happy to be out and about. At this point everything is pretty much back to normal, minus the international acts.
Have fans had any reservations returning to shows or have they been packed as ever?
Chef Pune: It seems as if people have been amped and waiting for a chance to get out of the house and let go/enjoy these events so I'd say a very small minority would have reservations about going out but for the most part people feel safe and happy. This could also be down to the fact that the youth are a bit more willing to take perceived "risks."
Ants McKee: If anything the clubs are more packed than ever. We came out of lockdown on a Monday and I threw my first local club gig on the Wednesday night, we had a line to get in 30 min before we opened the doors. The energy inside the room was madness! People really missed a good night out. Less than a month on the bars are still full to the brim, hospitality has really bounced back, and I'm certain bars were never this packed a year ago. Maybe in the back of peoples minds they are scared we might go back into lockdown so they are making the most of the opportunity to get out and socialize, who knows?
Jan Holland: No one is holding back. Seeing more people out that usual it's great.
Hamish Crocker: Not at all. It's borderline insanity going out to gigs and clubs at the moment. 2 hour queue wait, at least $20 entry for places that never used to have a door charge. People really needed to party.
Katana: It has been crazy busy everywhere for the last 3 weeks. All the bigger events are selling out too. We are supporting Montell2099's 2nd show in Auckland and that ticket has sold out within a couple of hours.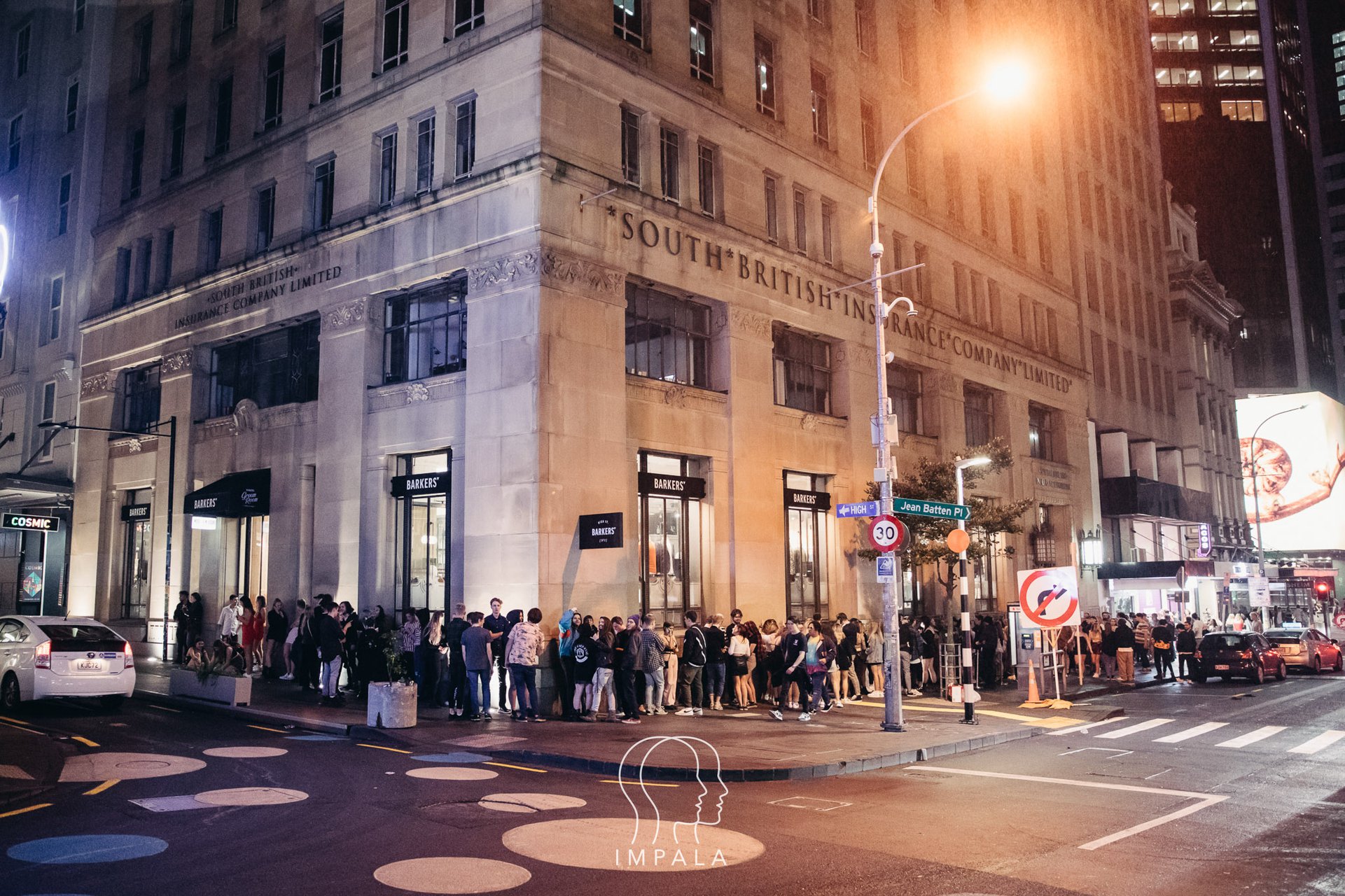 As an artist or promoter have you had any reservations throwing shows or performing?
Daniel Farley: We certainly have no reservations about wanting to start throwing quality experiences and are very motivated to do so. We waited until level 1 to open as we wanted to do what we felt was the safest thing morally responsible and for our patrons. The only reservations we have is the slight uncertainty around the borders, but we plan different solutions for each scenario.
Chef Pune: I haven't had many reservations of my own as New Zealand has done a phenomenal job of almost eradicating COVID-19 within our own borders.
Rachel Waugh: Before it hit level one, there were some reservations, just because we didn't quite know what was going to happen and how people were going to feel, but seeing how vibrant everyone was during level 2, we knew level 1 was going to be a fast and loose time!
Troy Kete: I was a bit anxious at first but our country has done ridiculously well to control the virus in that we have only 20 active cases at the current time and all are isolated.
Thomas Bowey: Totally, we want to run the safest shows possible within our government's restrictions. Ticketed shows are great as we ticket details for any tracking possibilities and we also use a QR code option on entry.
Hamish Crocker: I do, but not because of COVID-19. More young people having been cooped up for three months, and entitlement of these punters ruining nights out for others.
What was the first show like? How did it feel?
Daniel Farley: The vibe was absolutely electric, it felt like everybody was clubbing for the first time again, and really brought out the spirit of what nightlife is supposed to be all about, bringing people together as a collective for the music and socialising in a positive way!
Rachel Waugh: Absolutely incredible! We had a packed out 2-venue event, with queues going right down the streets! Everyone was in the best spirits, the DJs, the punters, it really was a night to remember.
Jan Holland: It felt like New Years. Dance floor was packed 2-3 hours earlier than normal and probably had a bigger group of friends and followers out at the club with me than I did for my New Years gig!
Hamish Crocker: Mental. You could even say uncomfortable. Full within 5 min of door opening. I don't recall a lot of my set, I got drunk before it cause weirdly I was kinda nervous, and I don't get nervous.
Katana: Just felt amazing to be back to our home ground. Made me realized that performing and being at the club is a big part of my life.
Twentytwo: The first show was like New Years Eve x2! New Years festivals are huge part of New Zealand as it falls over our summer. Not seeing friends for such a long time meant we were and still are all so eager to be out having fun partying again. I know a few of us got pretty overwhelmed with the amount of energy and excitement.
What impact do you expect the halt on international touring to have on the scene?
Daniel Farley: The only hurdle is there is more limited options, so keeping points of difference in your lineups and concepts by getting creative is paramount, so that everybody does end up with shows that are carbon copies of each other.
Rachel Waugh: I think this is going to make the audience appreciate having international acts a lot more. When travel bans have been lifted, everyone is going to realise how lucky we really are to be able to have such easy access to incredible international artists.
Ants McKee: I think it will bring more exposure to the local talent around New Zealand, people are looking to go to shows with higher end production then the clubs for the experience. You will see locals headlining shows in larger venues then they would have before all of this. I hope this makes people listen and educate themselves of these local artists before going to the gig.
Jan Holland: I imagine it will affect the larger events more. I think in the short term it will be great for local artists and talent, but can only see that lasting so long. I'm sure some promoters will find artists happy to self isolate and do a big tour which will be HUGE.
Troy Kete: I only expect that the local artists will now flourish. Which is amazing. I do think it will suck not being able to see internationals for a while too though.
Katana: Me personally and as a local music community brand, I believe this will give us a very positive impact. This is a time of local artists to shine. Our local scenes have been stronger than ever the last couple of years. And these situations will boost up the local scene more. Bigger promoters who's mainly business with international artists will be looking into local artists because of the closure of the borders. Fortunately, our brand BASSMENT has been only working with local artists and the music community to build our fan base for the last 4 years. So a time like this is our best advantage. Things have been really well for the last few months.
Twentytwo: A positive one. It makes way for new upcoming DJs and producers to get out there and work on their craft! It has also given some of us the chance to tour New Zealand for shows where we may previously not have or not been able too.
Do you think there are any positives for your local scene as a result of borders being closed?
Rachel Waugh: Massive positives for the local artists! Because people are still wanting to run events, and attend festivals etc, we need to be able to stack the line ups, so this has given some artists the chance to be billed on these events, and get in front of a big audience or play in a big venue they may never have been able to when previously an international act wold headline, and only a small amount of local acts would support.
Jan Holland: Yes absolutely, the local up and comers will be getting loads of bookings all over to fill in that international void and be treated a little more like royalty than usual!
Thomas Bowey: I think it's extremely positive, NZ has so much talent. Our festival scene has grown so much in the past 5 years and this gives us an opportunity to put local talent into bigger shows and bigger sets. Promoters can put more money into shows/production and obviously the artist.
Hamish Crocker: Absolutely. Give the smaller local guys a 6-month gap to breathe and grow without promoters focusing on the next international DNB or bass artist coming through each weekend. Support local.
SAMMIE: Yes and no. No only because having less international artists coming over could mean less gigs, but at the same time local promoters still seem to be pumping out events so it isn't looking like it's slowing anyone down, which is great! And yes because there are so many epic festivals throughout NZ over summer and with less artists coming from overseas to participate, there will be heaps more spots for local artists to fill.
Do you have any predictions for what shows will look like around the world as other countries begin to reopen?
Chef Pune: I believe that once COVID is managed to a reasonable amount of cases and show promoters/event managers can confidently guarantee peoples safety I believe it's going to have a huge resurgence. Music along with sports are two of the biggest areas I expect to get a lot of attention and interaction, even more so than before COVID.
Rachel Waugh: I hope the rest of the world gets to experience the love and joy of events that we got to experience coming out of lockdown, it truly was an amazing experience and revived the scene.
Ants Mckee: I feel like other countries will follow suit and embrace the local scene.
Troy Kete: I really just hope people overseas can start partying again soon. I know that once people ARE allowed to throw shows again, it's gonna be amazing. Fingers crossed for you guys <3.
Hamish Crocker: I can only imagine everyone is going to want to go bigger and better than ever before. Whether that turns out to be a good thing? Who knows…
Katana: I have no idea, to be honest. I hope the rest of the world can have what we are experiencing right now in the near future. All I can say is we have all the technologies like a live-streaming to simulate the experience of music but nothing beats clubbing. I will be going back to the club again this weekend.
SAMMIE: All I predict is that the vibe will be amazing! I can't imagine not being able to go out & dance any longer than we had to & most other countries have been in lockdown a lot longer than us.
---
Depending on where you are in the world, the insight shared from New Zealand may be a window into the near future or pipe-dream that feels way too distant to grasp. Regardless of your current situation, let this inspire hope, proof that it is possible for countries to overcome the virus and return to normalcy once more. See you on the dancefloor…whenever it's safe again.