DSV Comes Out Hot With Massive Charity Compilation Album Rebirth – FUXWITHIT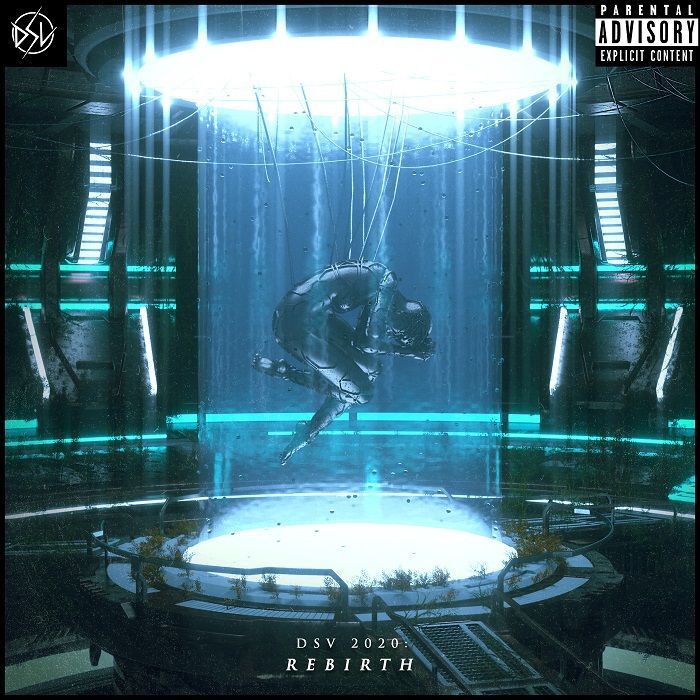 With the UK continuing its campaign of promoting some of the most immensely impressive dubstep of the current musical era, it's no surprise then, when yet another unreal compilation makes it way across the pond from European shores. Confidently bursting forth into the ring this time is the ever-immaculate DSV Audio, coming in hot with an even-dozen supremely spicy tracks on their latest Rebirth compilation album. Coupling this release with a majorly important charity mission, they've partnered with SANE, a UK-based mental health charity. DSV is aiming to promote only the most pristine of music from artists like Bainbridge, High Zombie, Jiqui, Sharps, Matt Doe and DirtySnatcha among others, while also raising funds for an issue that has never been this large of epidemic. What could be better than great music for an even greater cause? Not damn much.
Hailing from the frosty state of Minnesota, Bainbridge is no stranger to ice-cold production that sends shivers down the spine. Handcrafting some of the most vicious dubstep releases in all the community right now, it's no surprise then that his latest 'Skull Busta' is as lethal as they come. Some tracks have a delightful purr about them when they burst forth from your sound system, but a true tell-tale sign of a Bainbridge release is thinking Cerberus is about to crawl out of your speaker and drag you down to the depths of hell. 'Skull Busta' is no different, lambasting listeners' craniums with otherworldly levels of vehement violence.
Two of the heaviest hitters in the underground dub scene right now, High Zombie and Sharps, have been flippantly flaunting their flamboyantly deadly styles in their own regards for years now. Now, they've joined forces to bring folks 'Contention', a gritty mechanized war machine of epic proportions. Showcasing more punch than Mike Tyson and more layers than a proper lasagna, listeners will be left battered and stuffed with more than their fill. This is one rough ride people, so please secure your safety harnesses before entering the ride.
If you're in dire need of some wobbly, grimy, goodness, man have Matt Doe and Jiqui got you covered with 'Doequi.' Bridging the gap between the grotesquely heavy abominations that are trademarked Jiqui, and the undeniable groove and sensational danciness from Matt Doe, you're left with something truly quite special. A sure-fire way to get any room of people going wild, 'Doequi' really hits all the marks.
The last track I'm going to cover from Rebirth is DirtySnatcha's melodic masterpiece that is 'Take You Higher.' Opening with gorgeous vocals that lull you into a false sense of security, you're left practically defenseless once you're firmly smacked by the punishing bass lines. One of those tracks that makes your face tense up and you let out an unconscious "oof," you'll be expecting the left hand and get the right squarely to the jaw. The house-centric switch-up for the second drop is saucy to say the least, and diversifies the energy in a big way.
DSV have crushed the curation on Rebirth straight out of the park, and are helping to bring funds and awareness to such an important topic in our society, especially right now. Let music and the community continue to be a guiding force in your life and lean on it when you need to. You can find a link to their fundraiser here, and check out the rest of the compilation for yourself below!