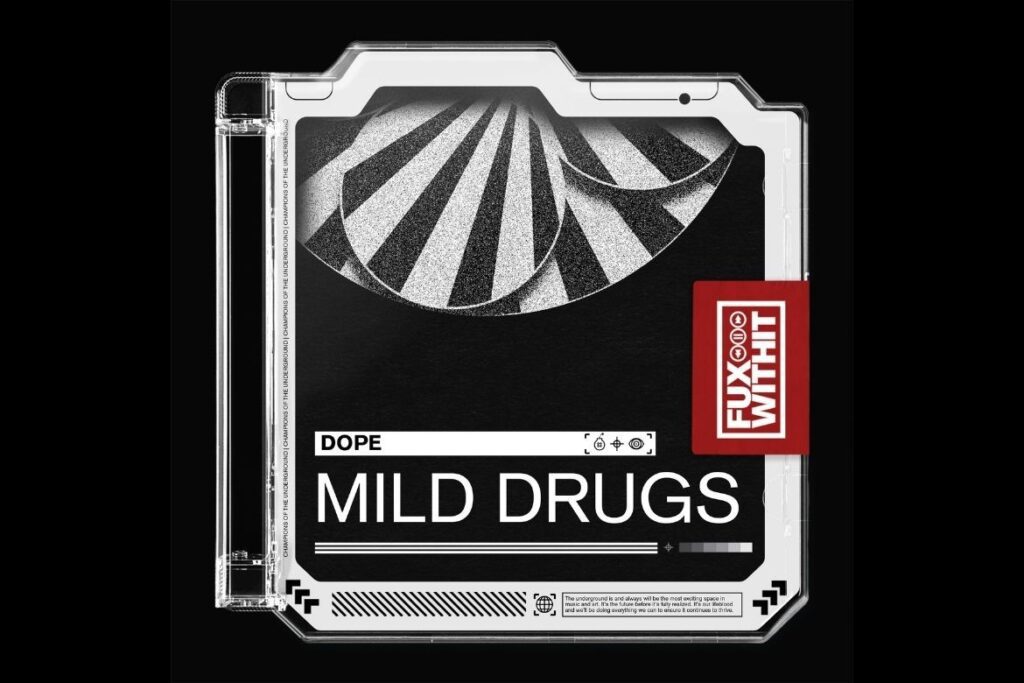 Canadian bass duo dope are one of the underground's finest exports. Fusing elements of hip-hop, trap, classic dubstep, grime, and bass creates a signature style that is right at home on FUXWITHIT. After landing a guest mix and multiple premieres on our site it's only right that we officially welcome them to the FUXWITHIT family with a release on our label.
'Mild Drugs' showcases the pair at their absolute best. The introduction is ominous and slow-burning, building tension as layers of filth are slowly added in. When the rap vocal hits the track explodes into a bouncy yet brutal bass banger that's immensely gritty yet still so clean. The film noir sample that gives the track its namesake provides a dizzying break before being woven through the back half. Chest-rattling bass, eerie undertones, and an unbridled rawness are what make 'Mild Drugs' so potent. Take a hit.
The creation of this track started out very loosely, but really came together when we started sampling for vocal chops. One of our main goals with music is to give a natural high to listeners and this track is basically an allusion to this goal. We highlight this with the vocal chop 'drugs to your eardrum,' which heavily encapsulates the metaphor our artistry as 'dope' represents.
– dope
Stream dope's 'Mild Drugs' on your favourite platform and be sure to grab the free download.